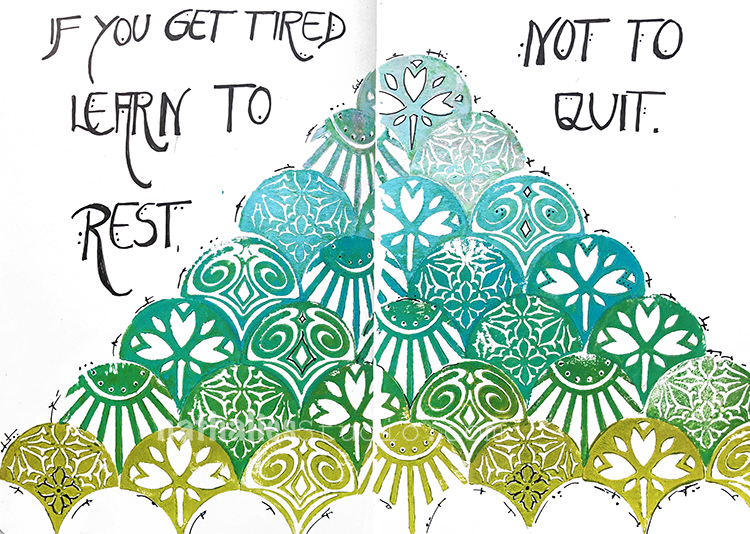 "If you get tired, learn to rest not to quit." Here's some motivation for your day :)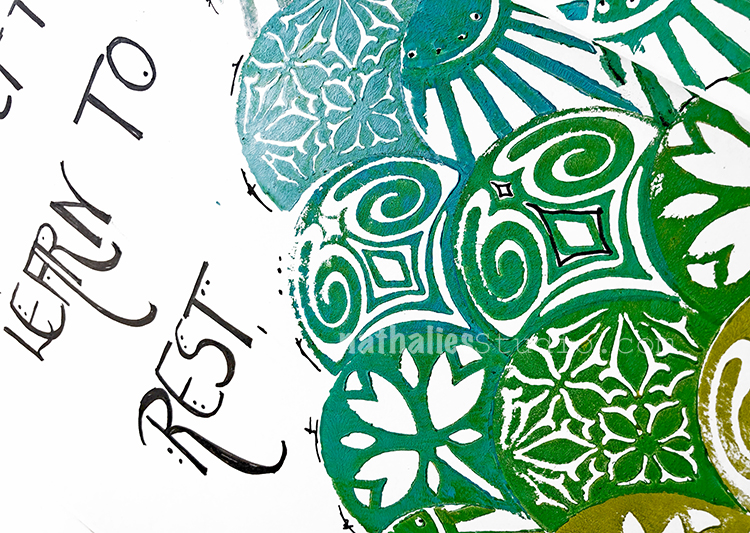 I wanted to try out my new Mini Fan foam stamp set for this one, so I stamped all 4 of the designs in the set into a nice ombre-esque pyramid using acrylic paint.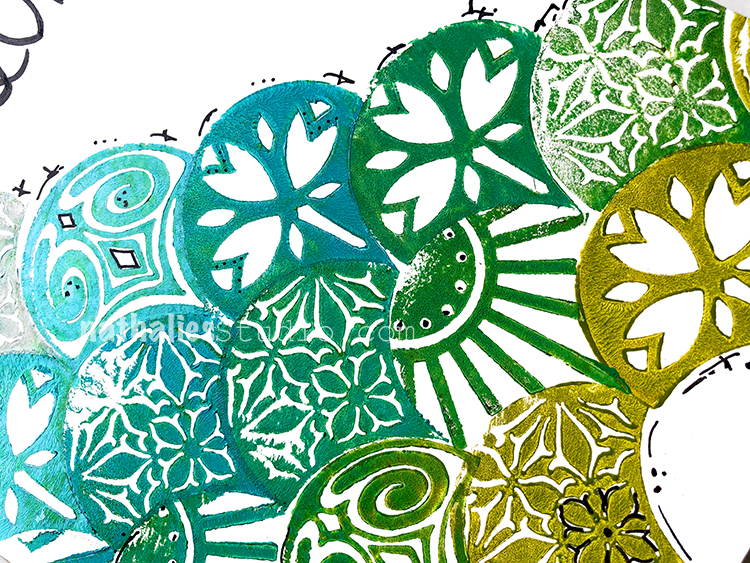 I went back into the designs with a little black pen – my new fav Winsor Newton fineliners.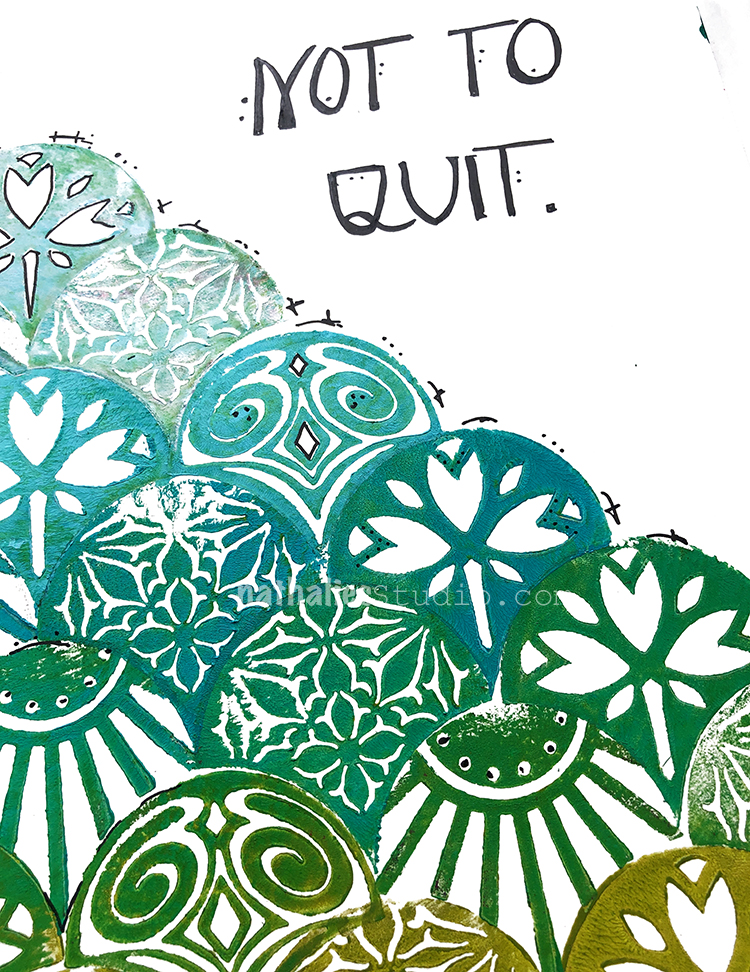 And my quote with some nice flourishes – little dots here and there to give it character.
Here are some of the supplies I used: