Lots of things are going through my mind lately and this quote in my art journal truly resonates with me.
I just received my new Dina Wakley Art Journal yeahh. I was so impatient to finally hold it in my hands ever since I saw it at the AFCI (former CHA) show in January. If you haven't seen the journal yet, it has different surfaces including burlap, canvas, cotton rag, watercolor paper, and kraft paper. It won't be my everyday journal, as I love to work in double spreads, but it is a great journal for forcing me out of my box with its fun opportunities and possibilities of paint applications. I am so stoked about it.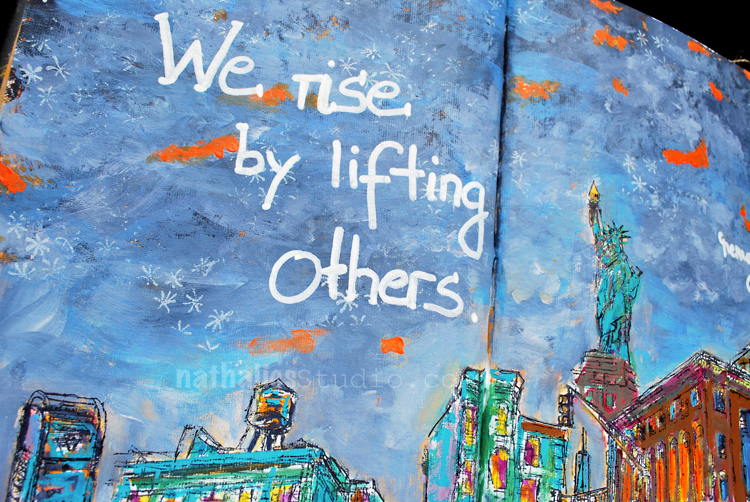 This spread was created on a watercolor spread in the book- I love the texture . I also played with some of Dina's paints. I layered my hood stamps and colored them in.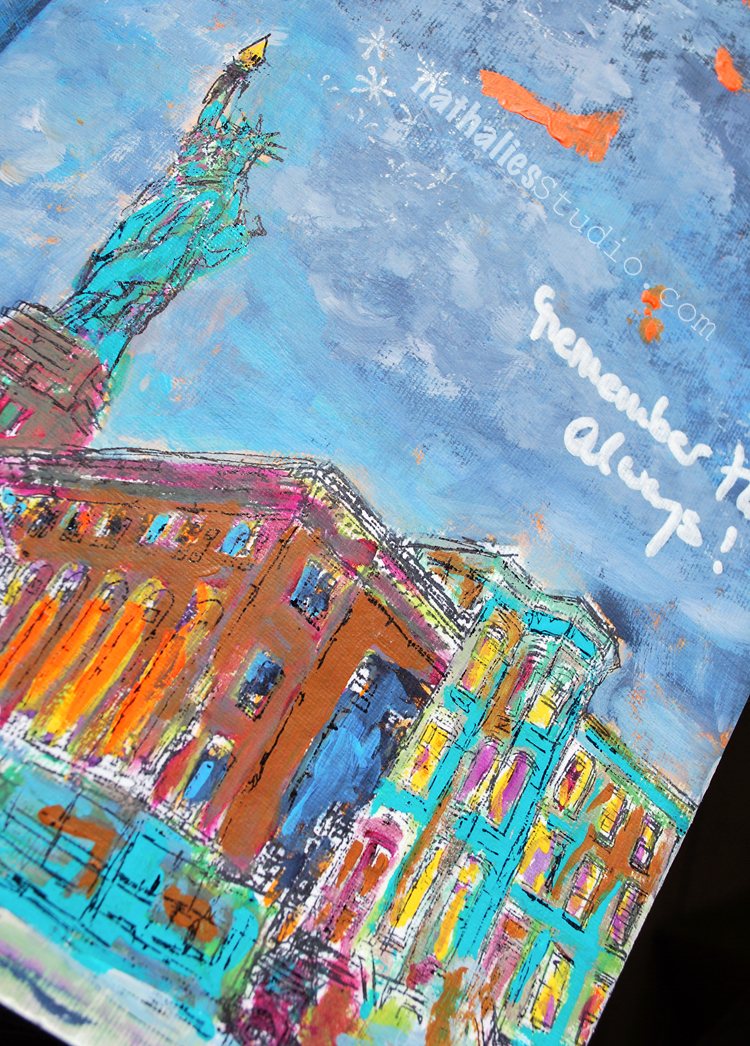 For the stars in the sky I used my Star Fish stamp with some white ink and finished the spread with the quote written with a white sharpie.
Here are some of the supplies I used for this spread:



I wish you are wonderful day <3