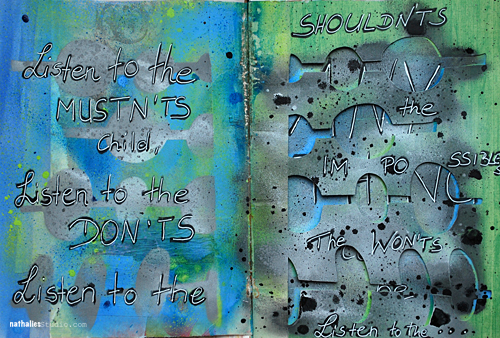 I used this Shel Silverstein Poem- which I really love:
Listen to the mustn'ts child,
listen to the don'ts
listen to the shouldn'ts ,
the impossibles, the won'ts.
Listen to the never haves
then listen close to me
Anything can happen child,
ANYTHING can be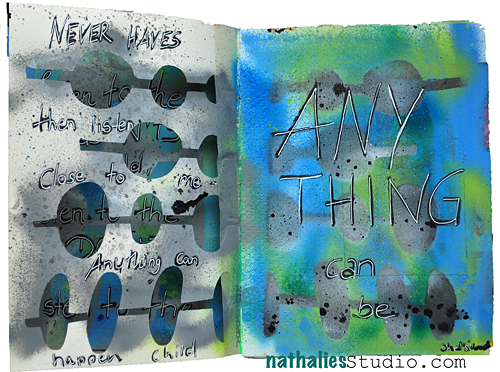 I created with backgrounds by just using Liquitex spray paints over some gesso textured pages and also through the cut out page. Easy and fun.
Do you have a favorite poem?
hugs