Disclaimer: This post includes an art journal page with a swear word – I know….OMG!  Please …get over it, it is called personal expression . If you have a problem with that or art, you might be better off looking at something else . Don't email me to complain, don't visit my blog anymore because I might post things like this again and, farewell!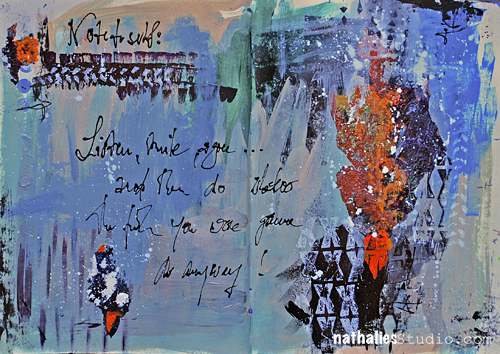 "Note to self: Listen, smile, agree…and then do whatever the **** you were gonna do anyway! "
Sometimes an art journal is a the best way to get some grumpy feelings out …and this was just the right thing for me to write down at the situation I was in. So there, I felt better right away :)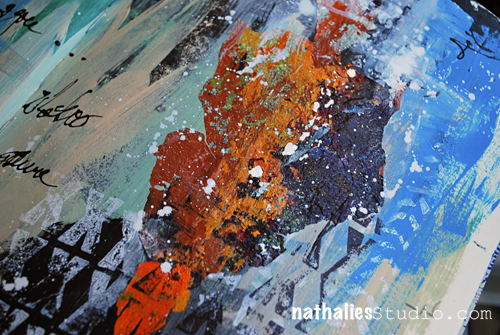 But besides that I was dumping my grumpiness onto this art journal spread – I had a pretty fun time painting :) I had used some colors, mixing and brushing them on and also doing some marks with my brush.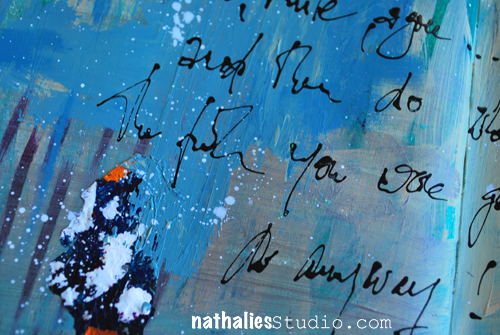 The white splatters were done with a fan brush and white Liquitex Acrylic Ink.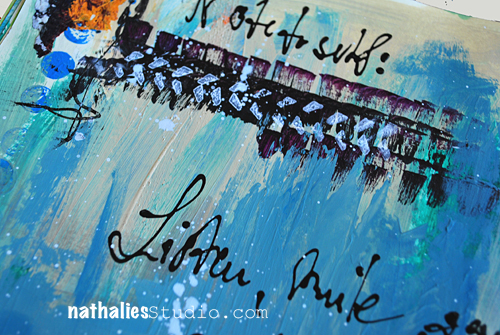 For the stamping I used my Stampendous Mark Maker Set and the Hero Arts Ink Pad – I love the chalky look of it and how it gives a nice layered look.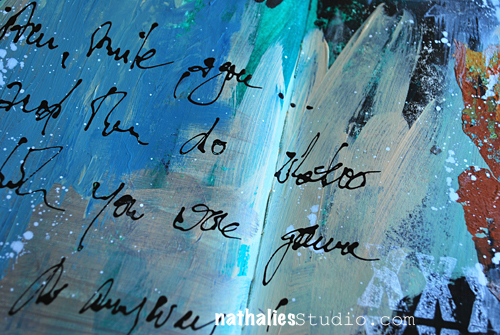 For the journaling I use a Fineline Applicator filled with a mixture of Liquitex acrylic ink and soft body paint.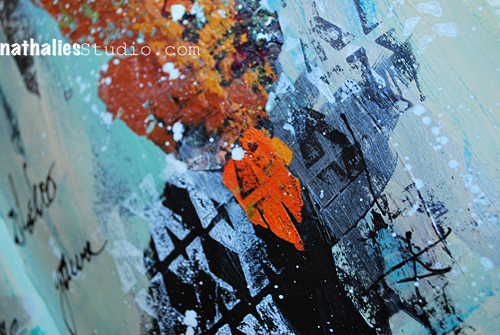 The orange-purple-brown texture pieces are actually acrylic skins which I applied with Matte Medium – I love using those in  my art journal.
Here is a list of all the supplies I used