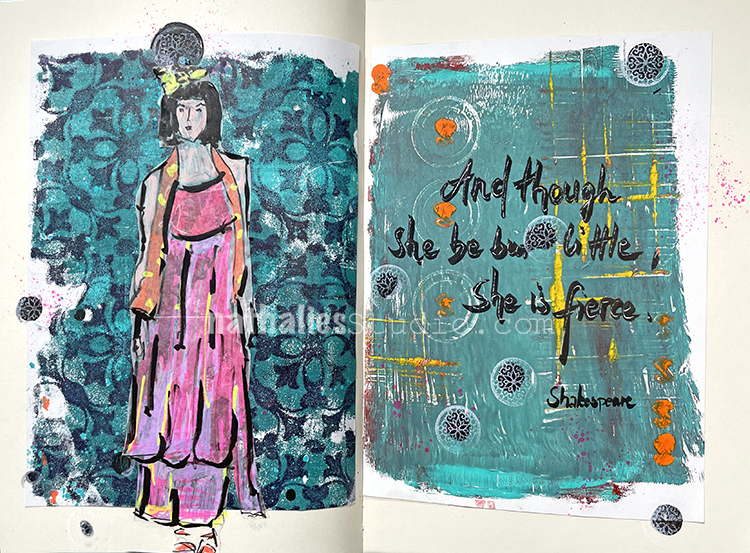 "And though she be but little, she is fierce." – Shakespeare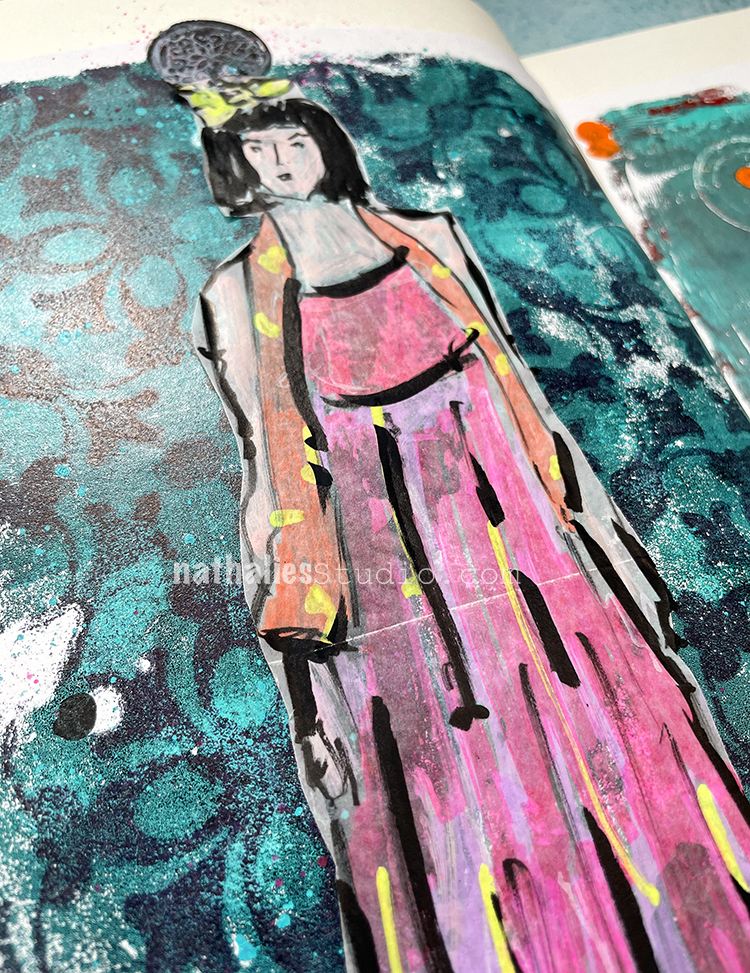 I used two gel prints that I pasted into the art journal for this spread – done years apart but I felt they would work together because of the similarities of color. On this side I used my Versailles stencil for the print, then layered my figure with markers on deli paper over top.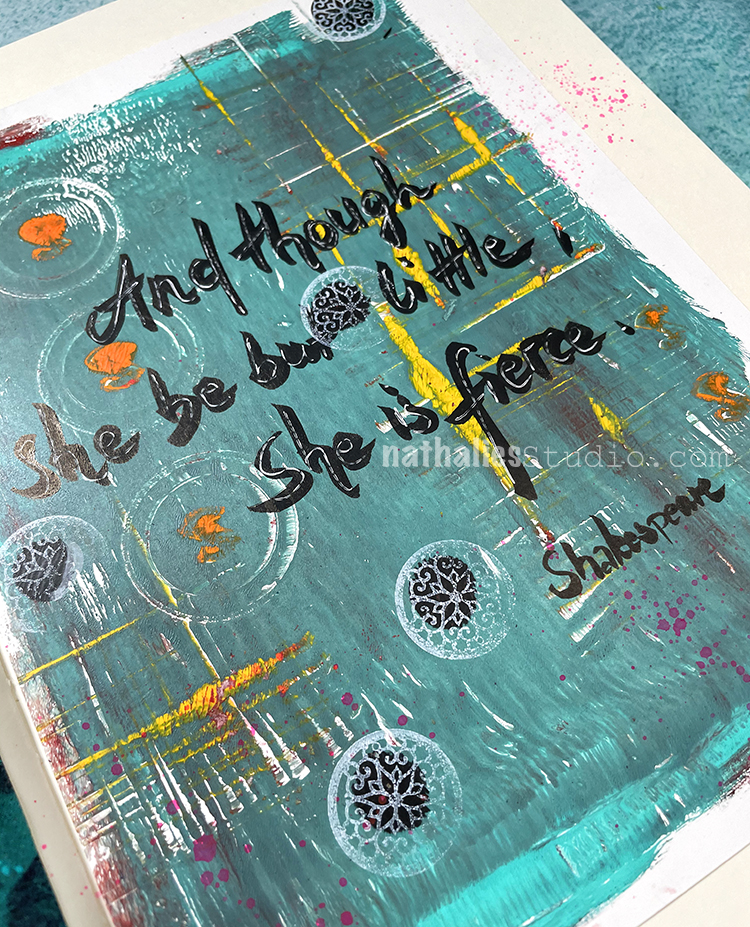 I added some of the colors to the other side to tie it together as well and I picked up the circles and used them all over too – I stamped the circles with white Moonlight ink pad and my Circle Jumble stamps.
Here are some of the supplies I used: