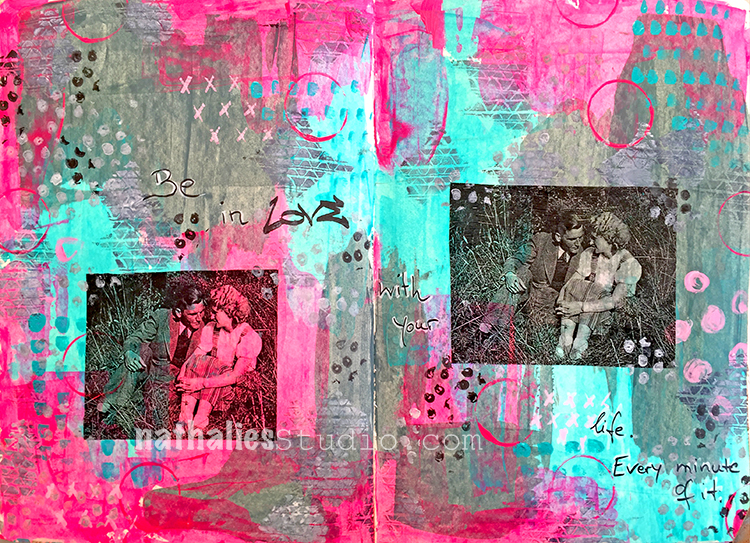 I was playing with some transfers and used the engagement photo of my great-aunt Margot and my great-uncle Hans. I love this photo.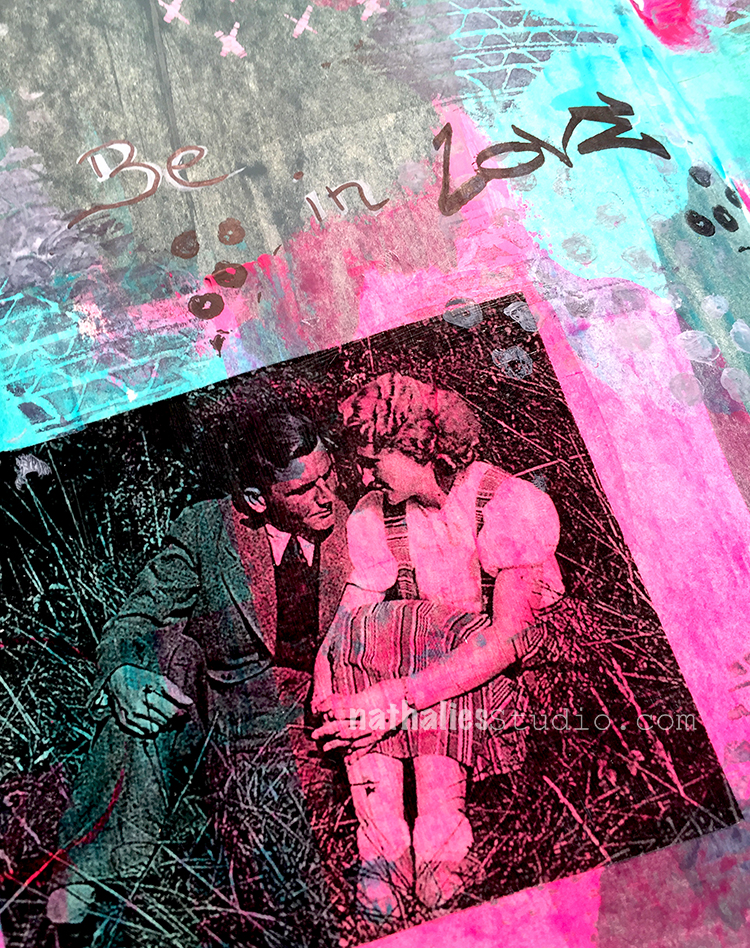 She turned all pink layered over this ares :) All in all a bit too pink for me- so you can see I needed to grunge this all up a bit with some stamping but it was fun!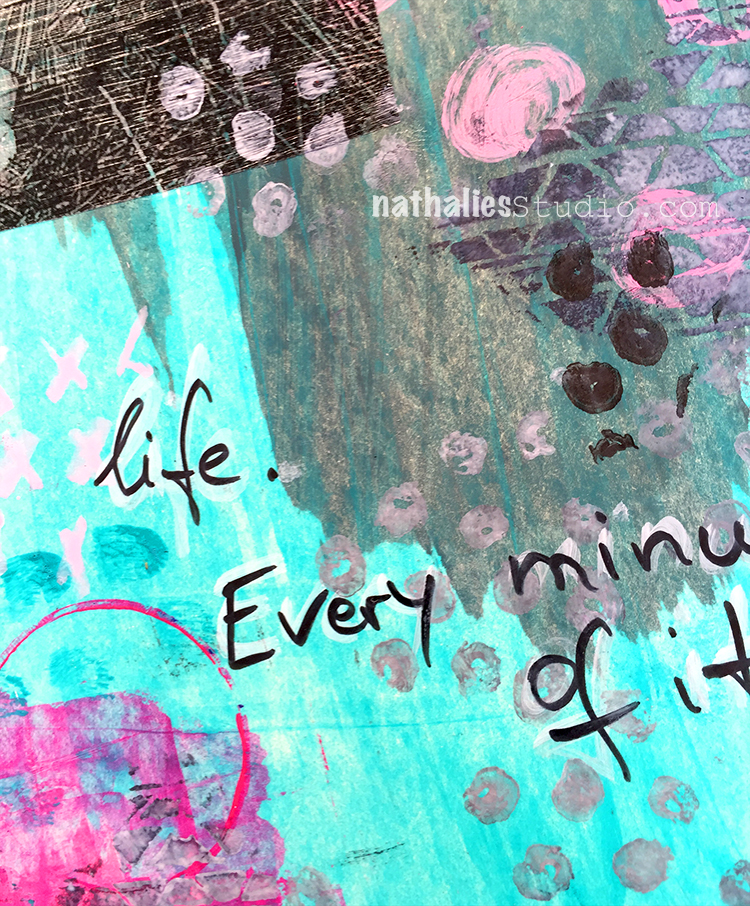 Love stamping with manufactured stamps but also with lids and other bits and pieces I find on my work bench to break it up a bit.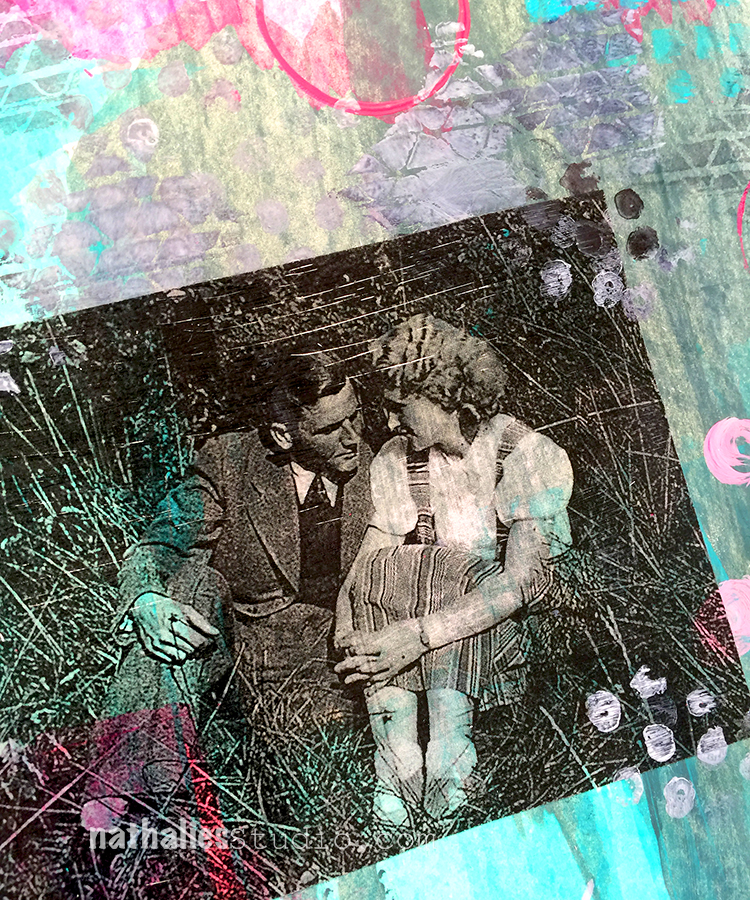 It was fun to try some different colors – and go crazy pink- LOL . Valentine's Day is not a huge thing in Germany to be honest so the whole concept around this is kind of fascinating for me, but of course I do enjoy the wonderful flowers and gifts from my US-born husband ;)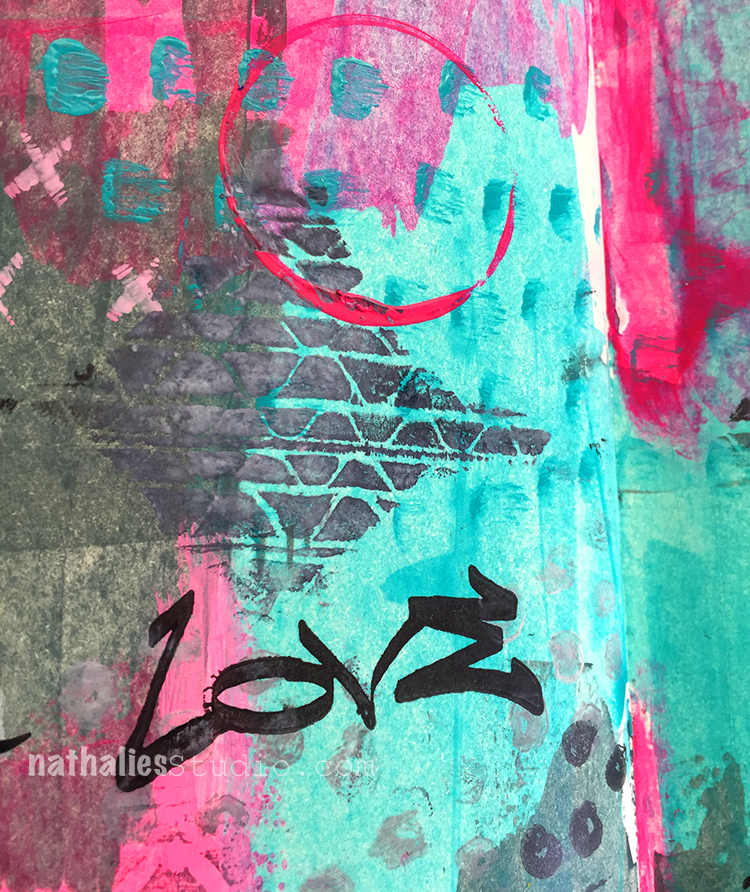 Hope your day is filled with Love!
Here are some of the supplies I used for this spread