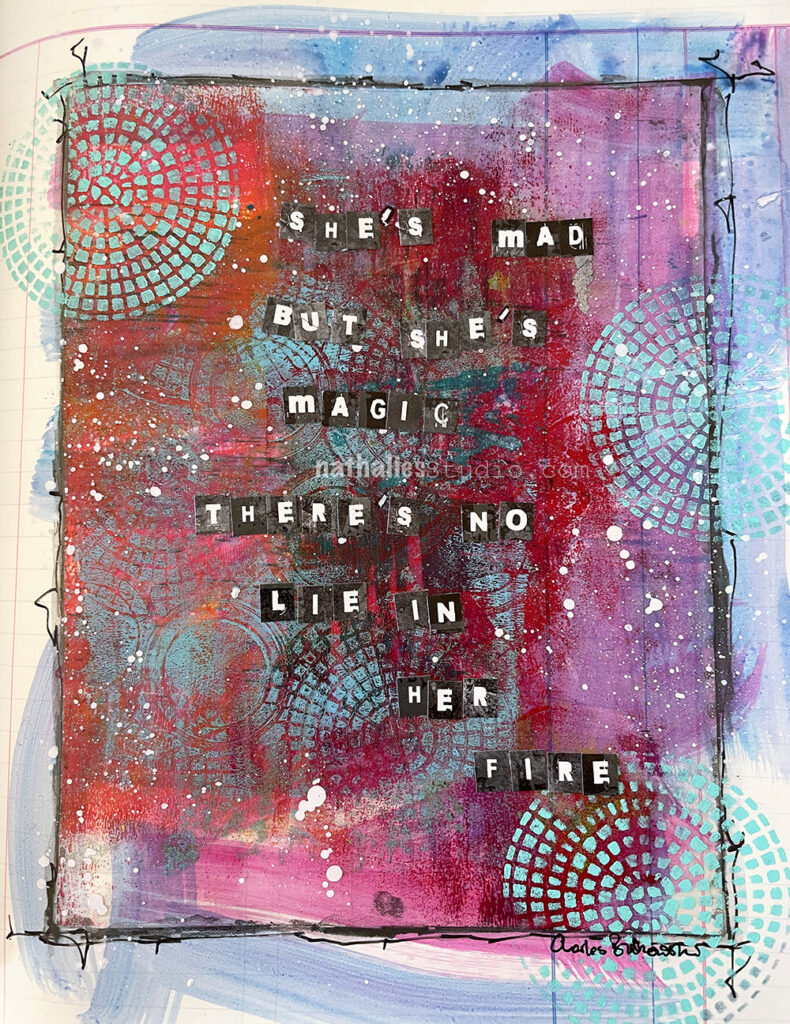 On a lightly painted background using acrylic inks, I added a sheet of grafix on which I had mono printed using the Central Ave foam stamp and some lids. I had this in my collage drawer for a while and I thought it would be perfect layered onto the background here.
I added some shadowing with my fav water soluble graphite pencils around the sheet and then also a little scribble with a signo ball pen.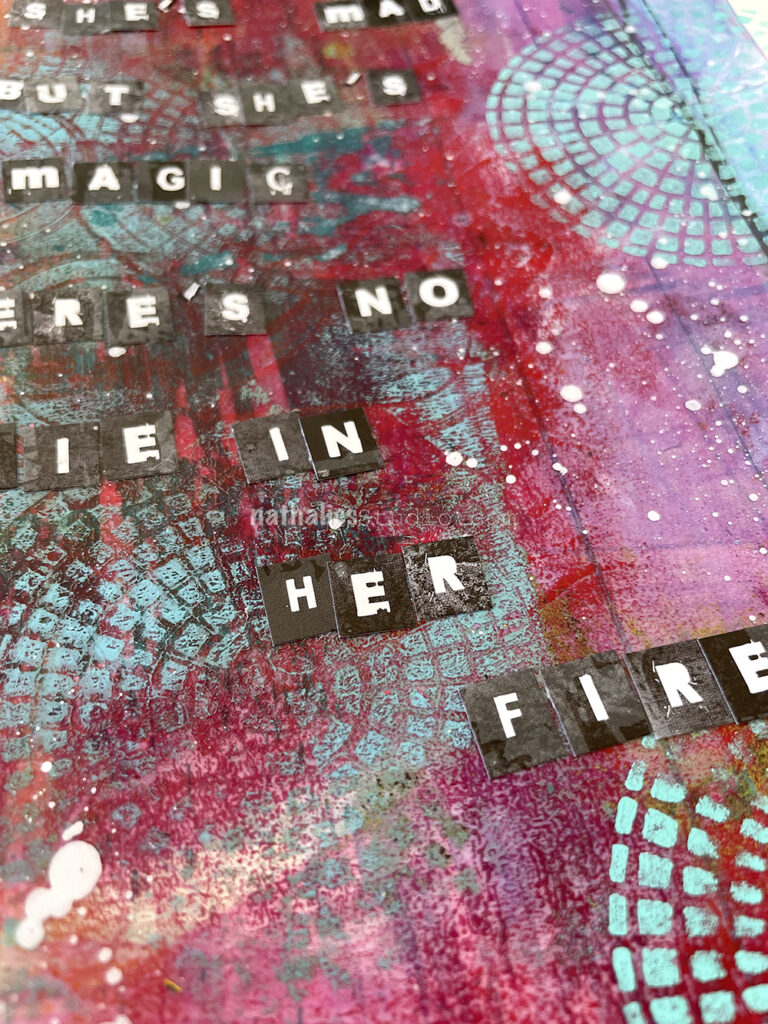 I stamped again with acrylic paint and the Central Ave foam stamp to tie everything together with the background. The letters are from some old letter sticker sheets – I have always had a soft spot for those grungy letters.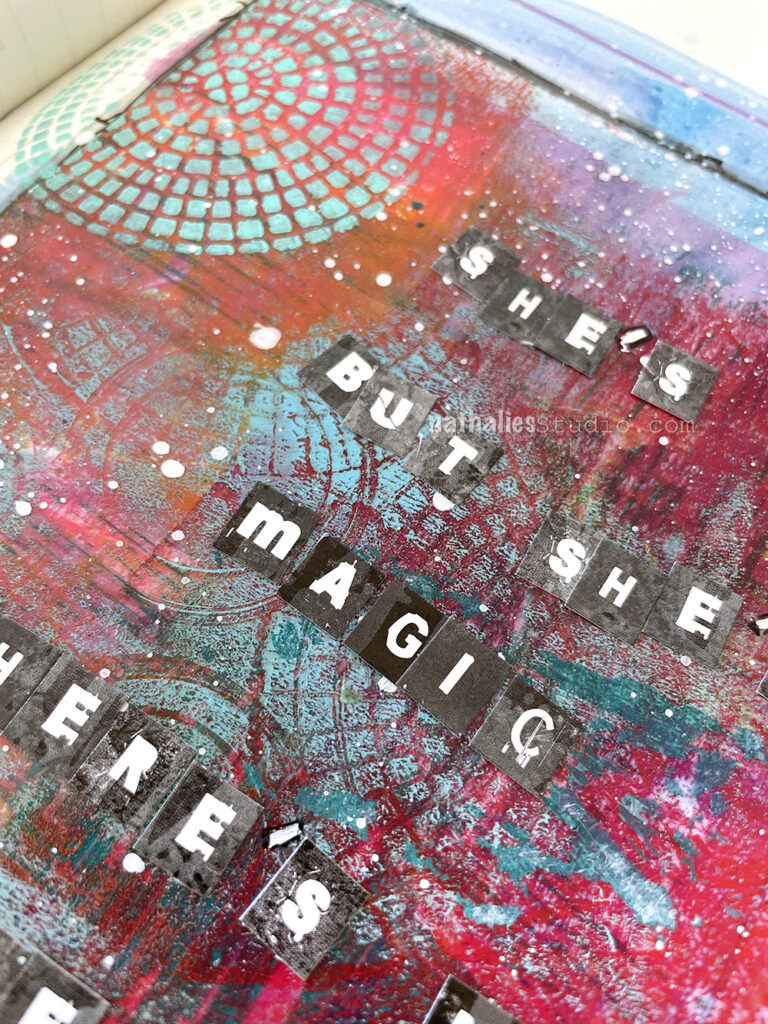 Here are some of the supplies I used: