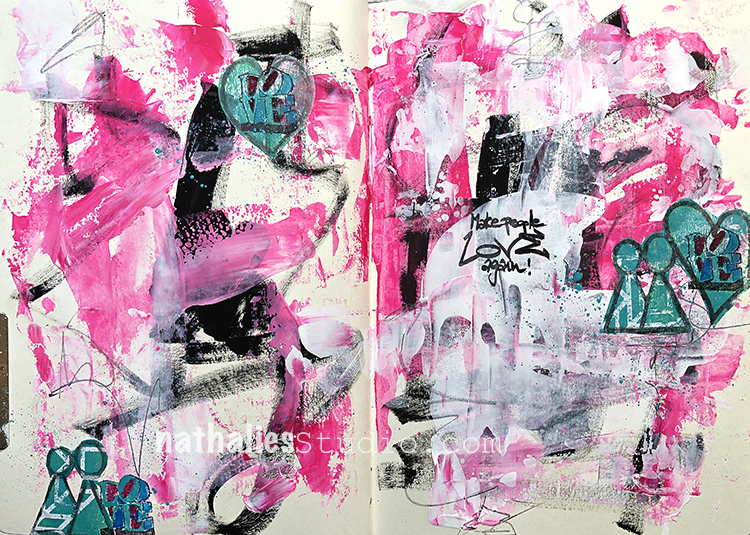 Make people LOVE again! Let's start right now :)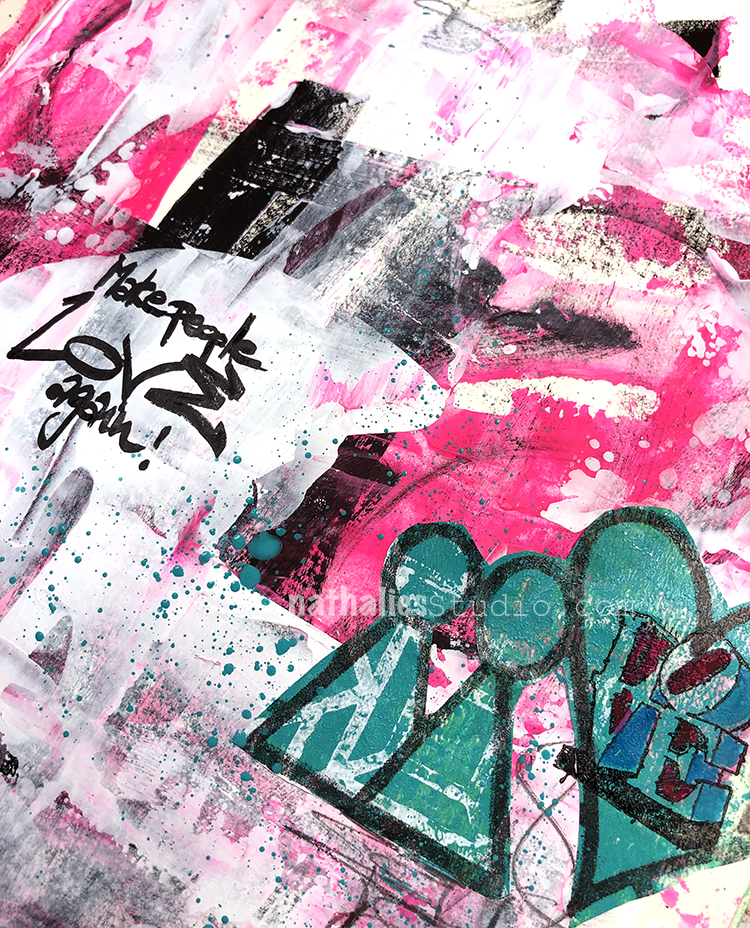 I created big brush strokes and used a palette knife with white gesso, black gesso and pink acrylic paint. Then I stamped my Love Story foam stamp on some left over collage paper and cut it out and pasted it.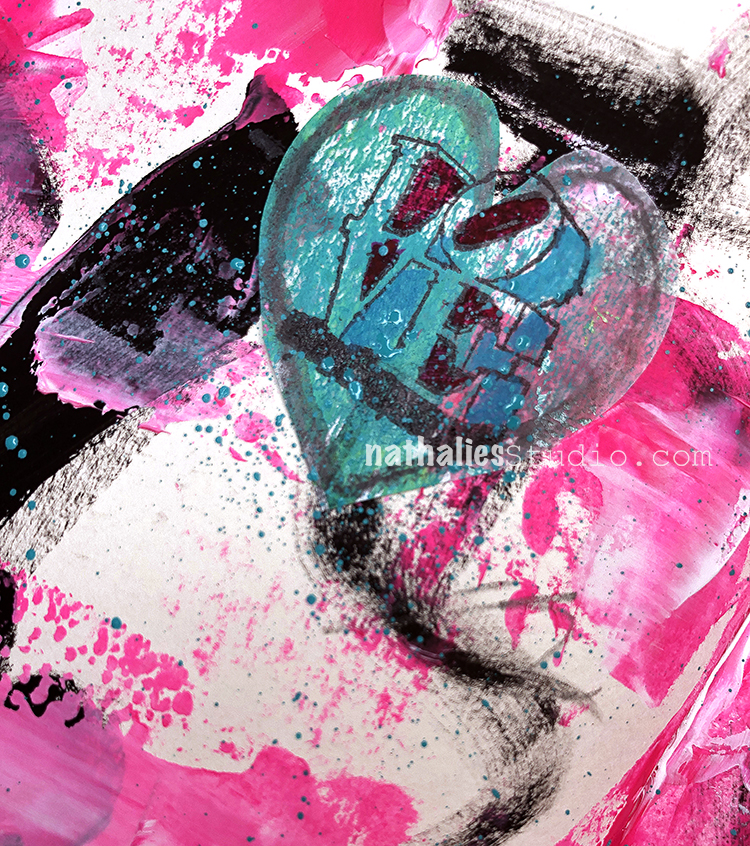 I added my Love Stamp…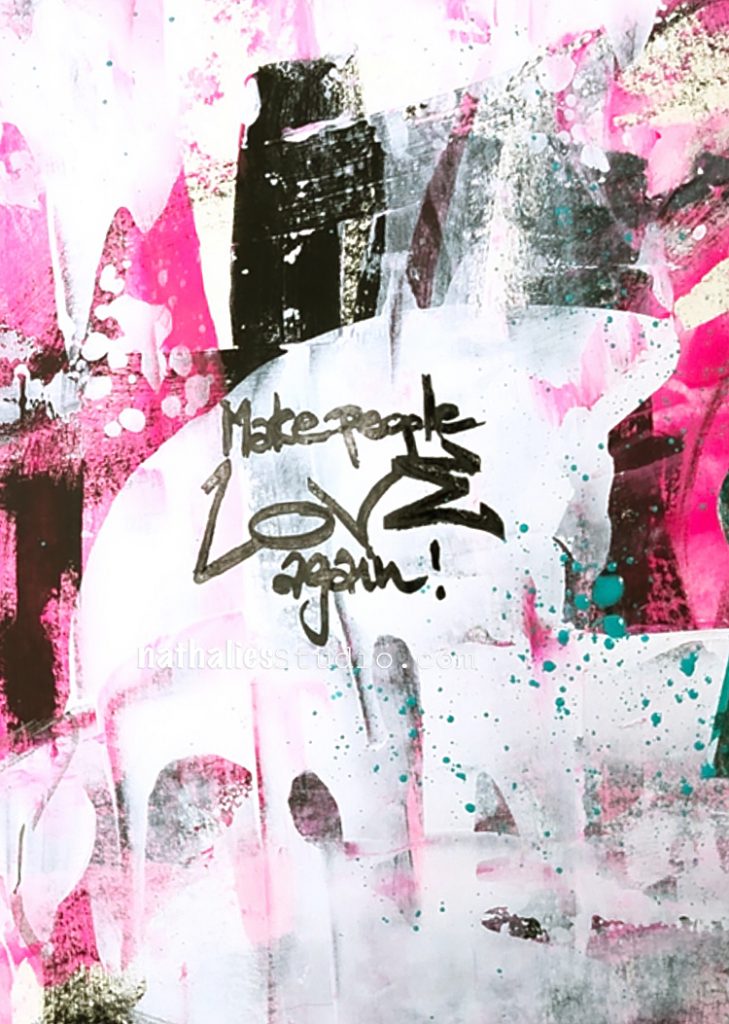 …and my Love Tag rubber stamp for the journaling.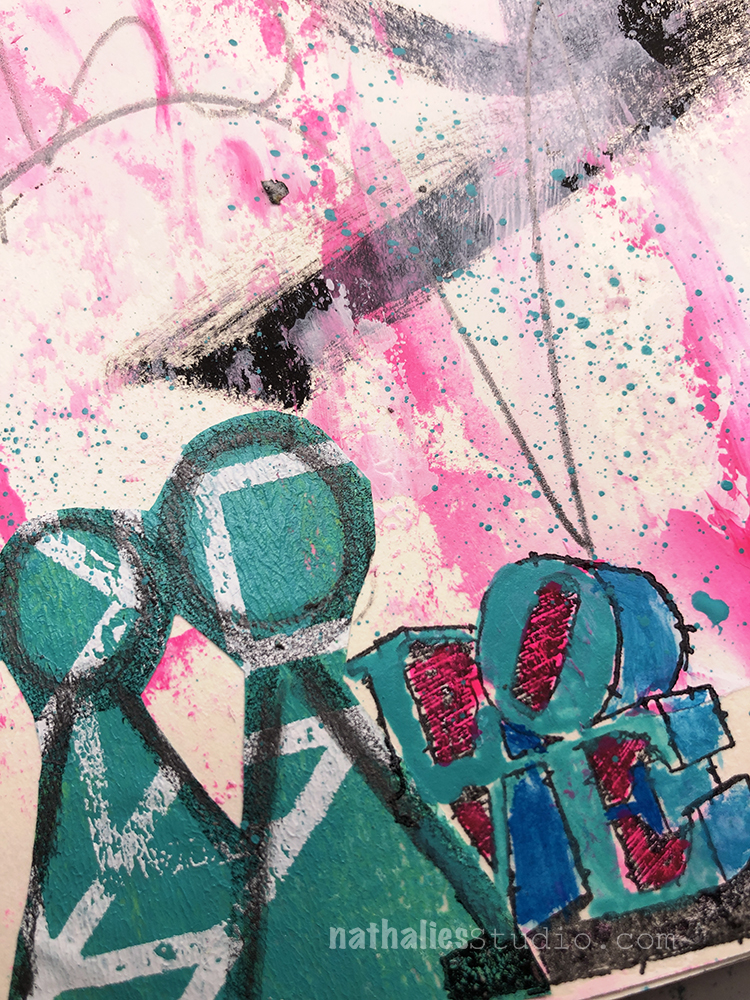 I colored in the stamping a bit, and added drops with teal to pull that color a bit further across.
Here are some of the supplies I used: