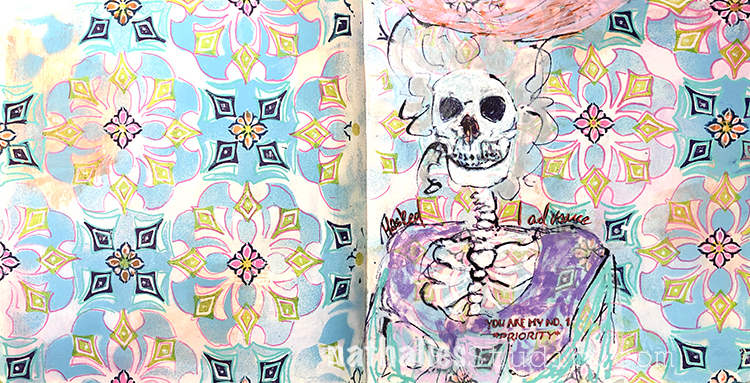 It's Halloween… Are you wearing your mask? Not just your spooky costume mask, but also that PPE? I hope so – as we know it is one of the most important things we can all do to help stop the spread of the virus. It's been on my mind a lot lately, so I took it to my art journal.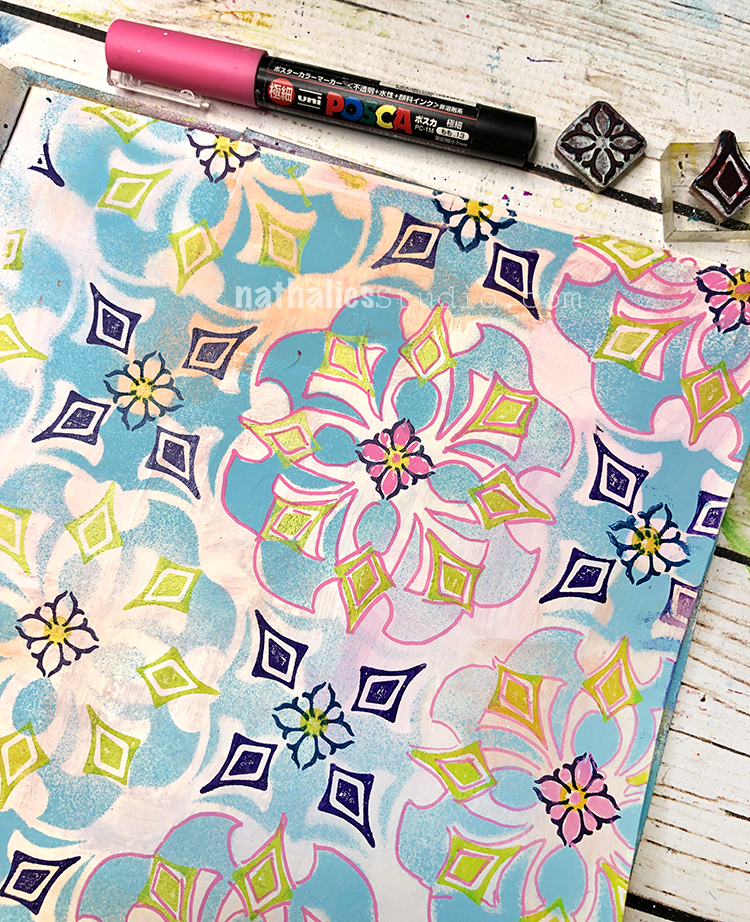 I started my background with some new soft pastels that I have been playing with lately (link below for those), mixed with fluid matte medium. Then I used my Versailles stencil with blue water based spray paint. To highlight the design more, I added a Posca marker outline and my Fan-fare rubber stamps.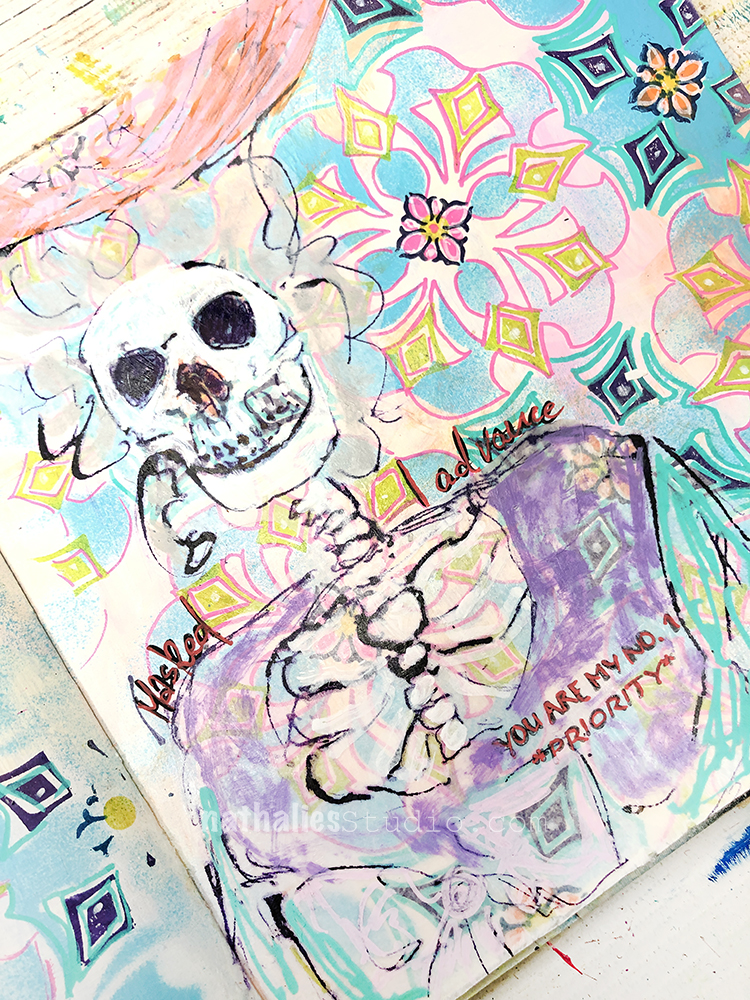 I sketched the skeleton lady with acrylic ink on deli paper and also added in my You are my No. 1 Priority stamp from the #keepyouposted set because that is the whole point right? I am wearing my mask to help protect everyone around me :)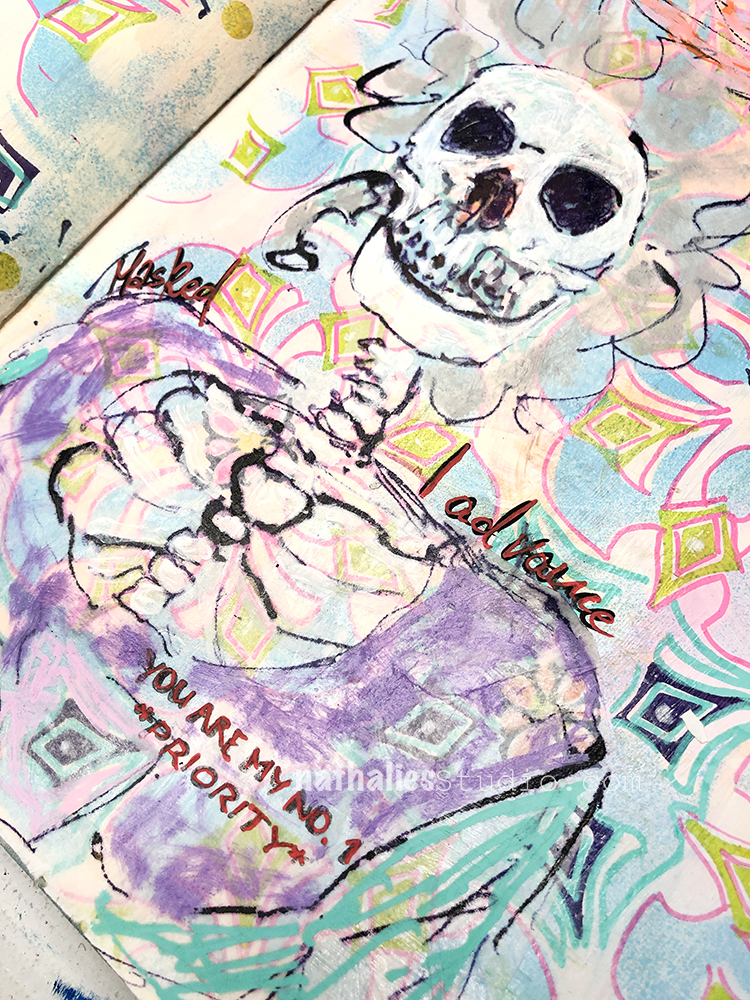 I hope you have a happy, safe Halloween.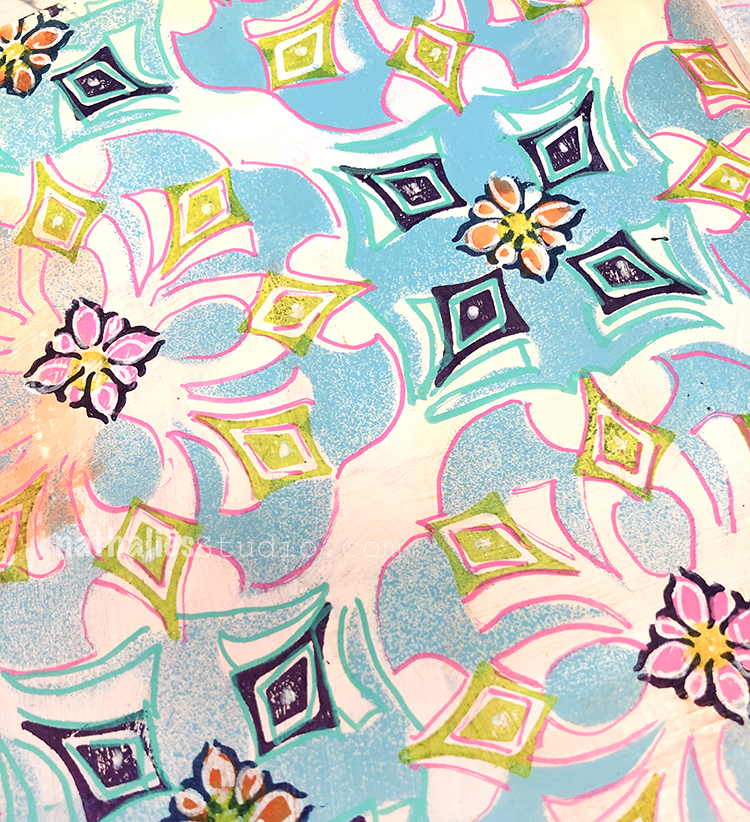 Here are some of the supplies I used: