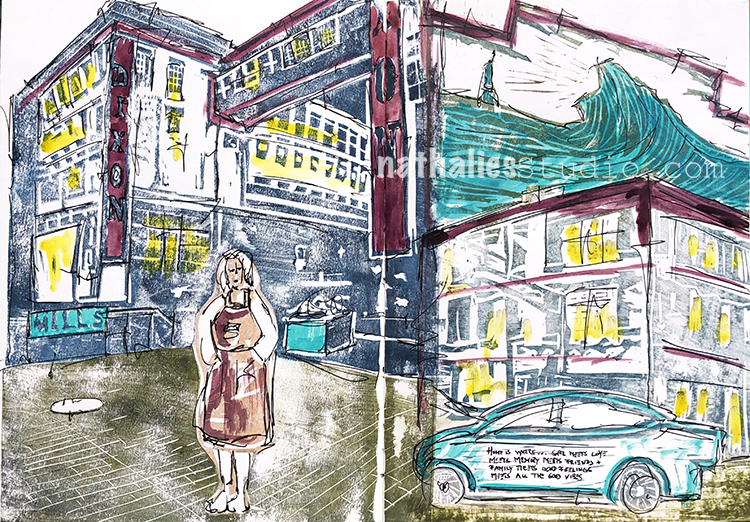 "Home is where…Safe meets Love meets Memory meets Friends + Family Meets Good Feelings meets All the good vibes. "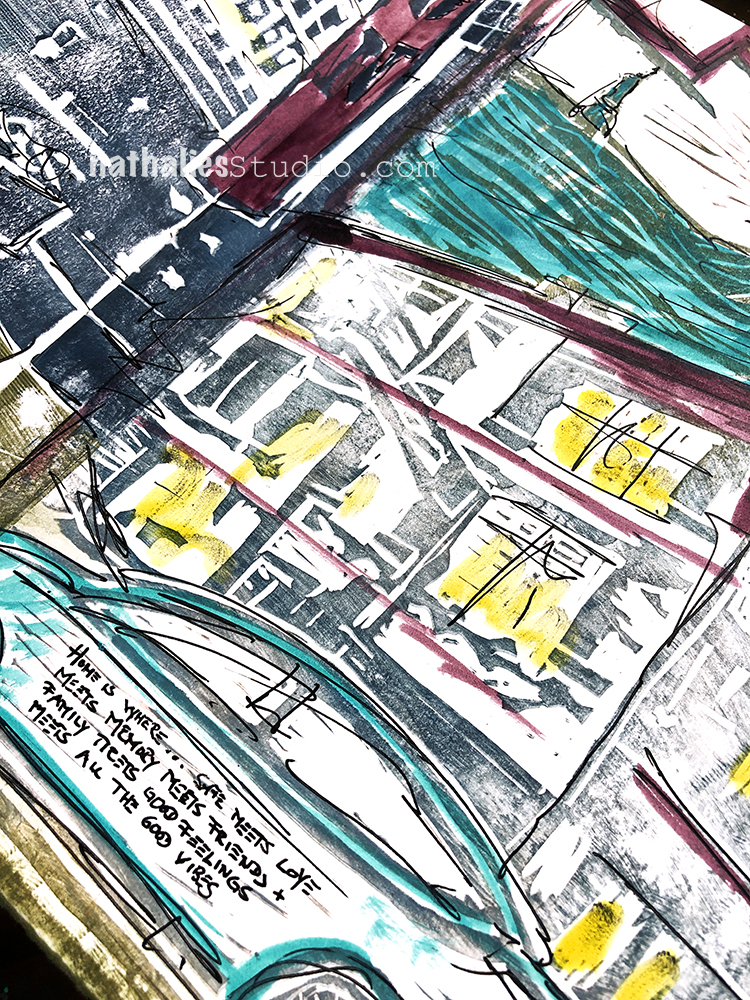 I hope you are enjoying Creative JumpStart as much as I do  – you can still sign up btw!!! In my video which was up on January 2nd, I showed how to create a big stamping plate and different printing techniques. Besides the prints I created also this art journal spread. It was super fun – I used two different stamping plates as well as my favorite Moonlight Duo Ink pads to stamp the different colors and then I added some acrylic ink in some areas. 
I love the look and I actually also love the colors which are bit unusual for me :) 
Have a wonderful day!!!!