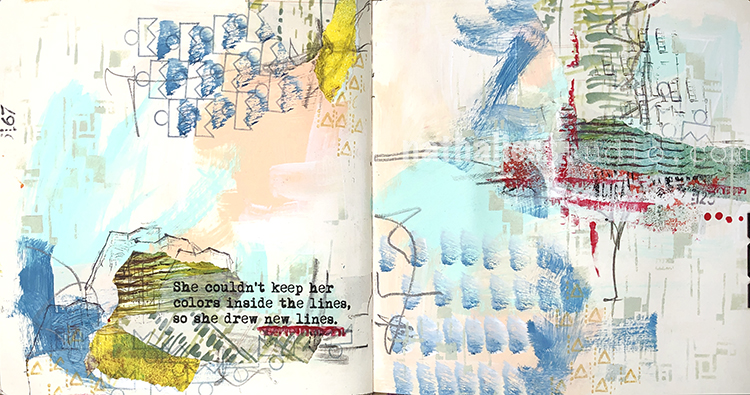 "She couldn't keep her colors inside the lines, so she drew new lines." This time of year always gets me thinking about new lines :)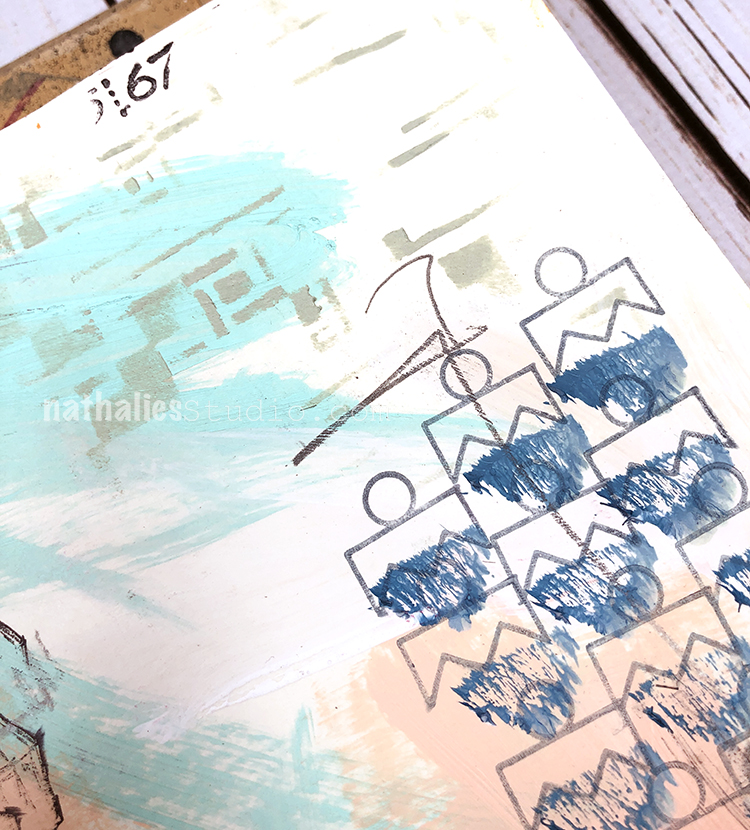 I used my new Space Age Modern stencil in the background along with acrylic paint and the topper stamp from my Large Circle Jumble set.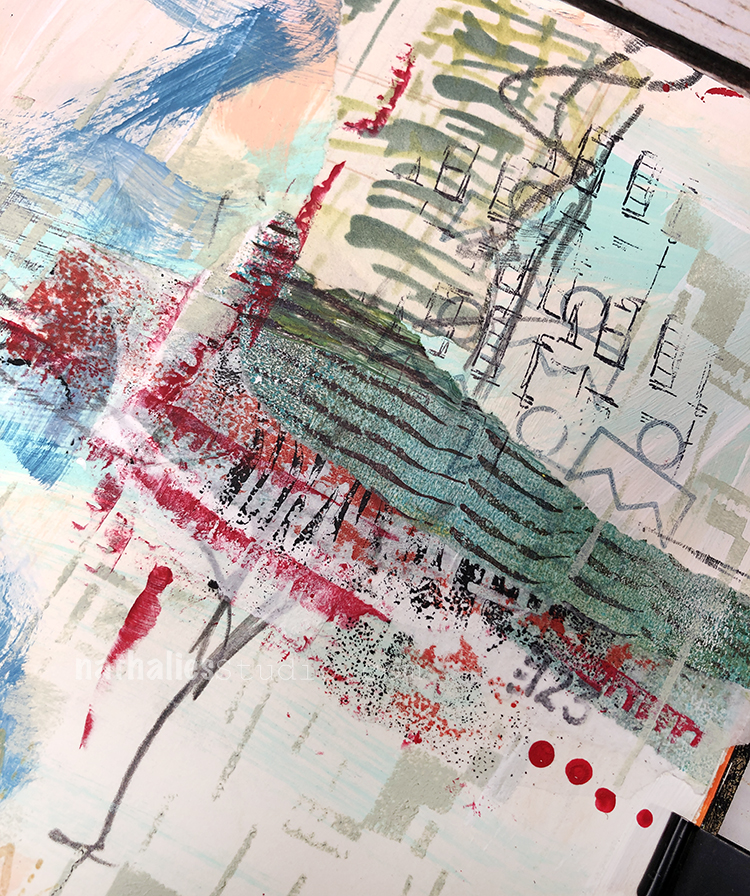 Also a bit of collage in here with papers that I used with my Kyoto stencil, Signals stencil, my Numerals stamp, and my Brownstone stamp. Lots of layers and lots to look at.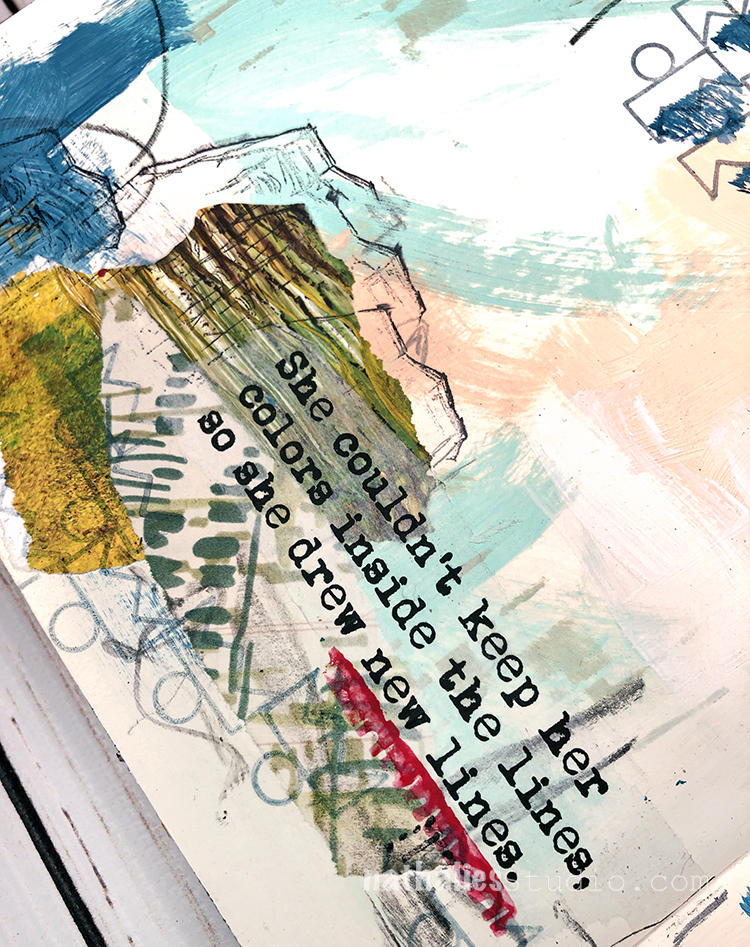 My quote is also collaged in – mixed media tissue paper from Dina Wakley.
Here are some of the supplies I used.