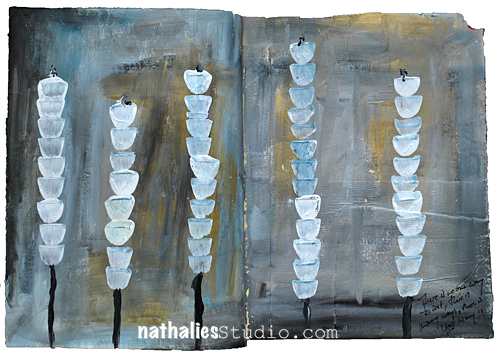 There is no one way to art, there is many ways, there is YOUR way!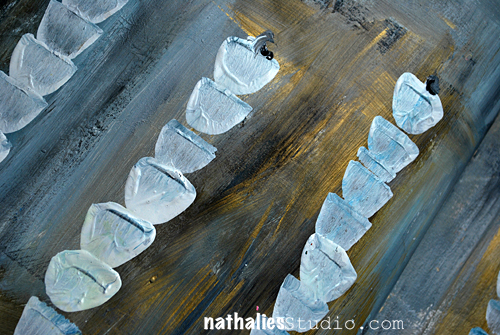 I was experimenting a bit with a different color combination here and I really like the outcome.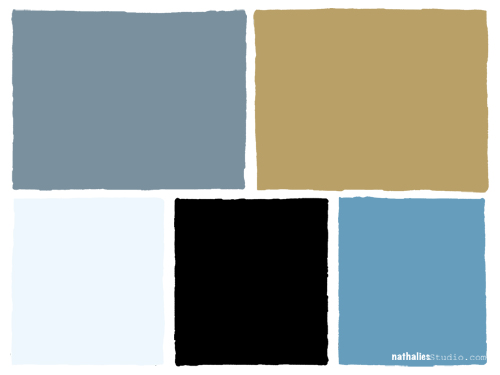 I used Liquitex Soft Body Paints: Titanium White and Mars Black to mix a grey, and mixed the Bright Blue with the Titanium White to mix a lighter blue. I also added Iridescent Bright Gold to the page. I love how it came out.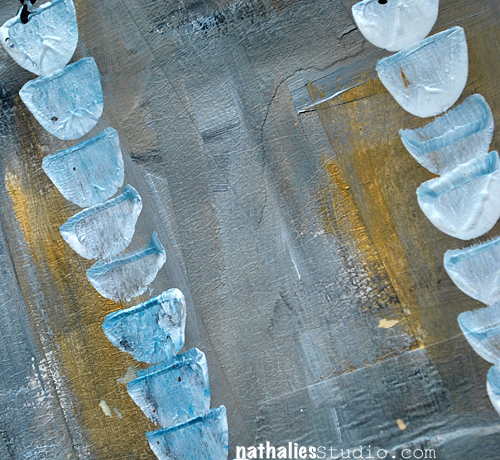 I did sculpt the plants a bit with the brush – most of the background texture however comes from the masking tape that was layered to the paper.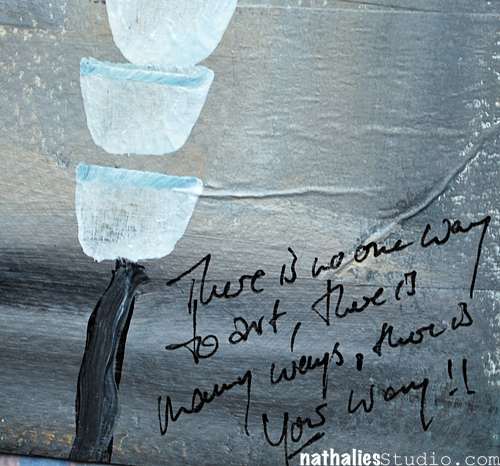 Here is the supply list

I am using grey a lot lately- is that a color that you often use?
Nat