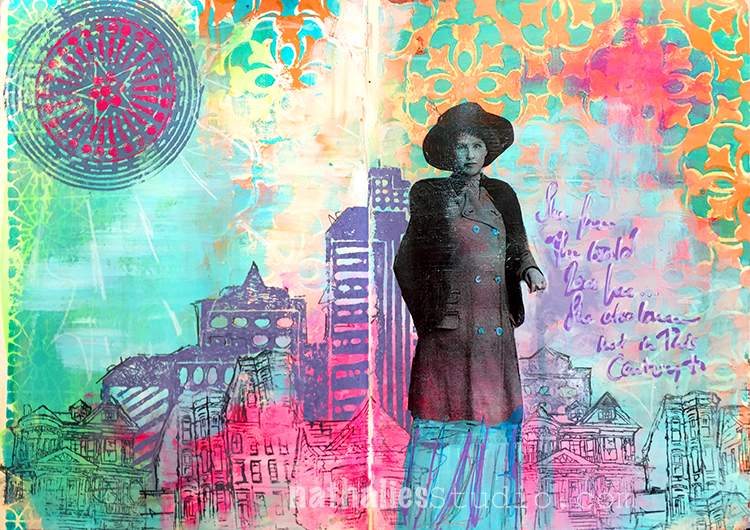 "She knew the world was hers….She also knew not in this century"
My great-grandmother as a cut out image transfer. She was a city girl all her life hence the city background.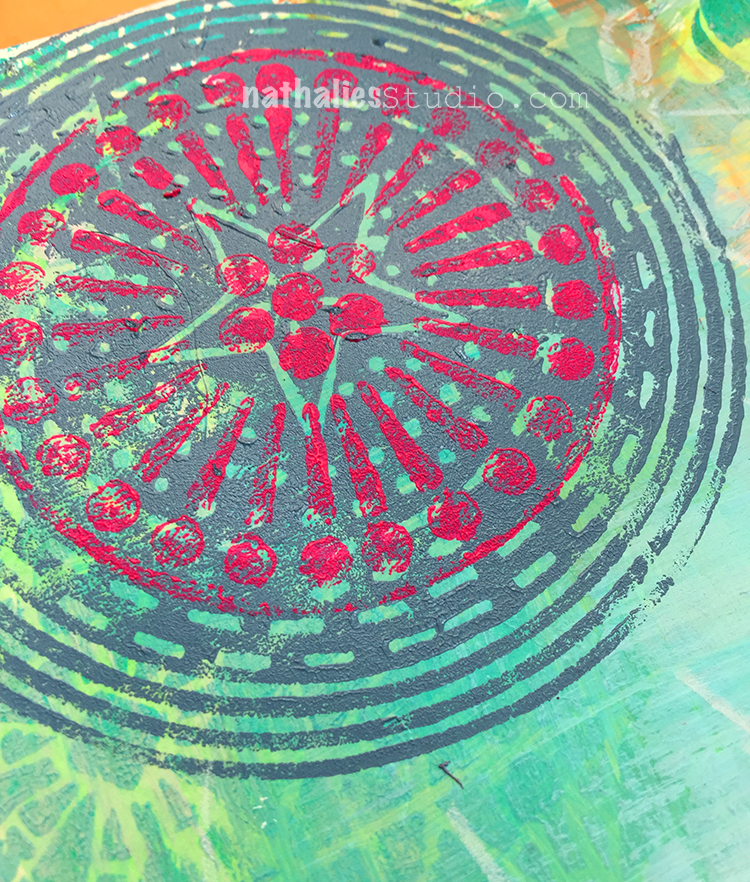 I layered my Grove Street Stamp in pink over the Circle Drive Stamp – – I like the outcome- I need to play a bit more with layering the different circle designs on top of each other and will make sure to share.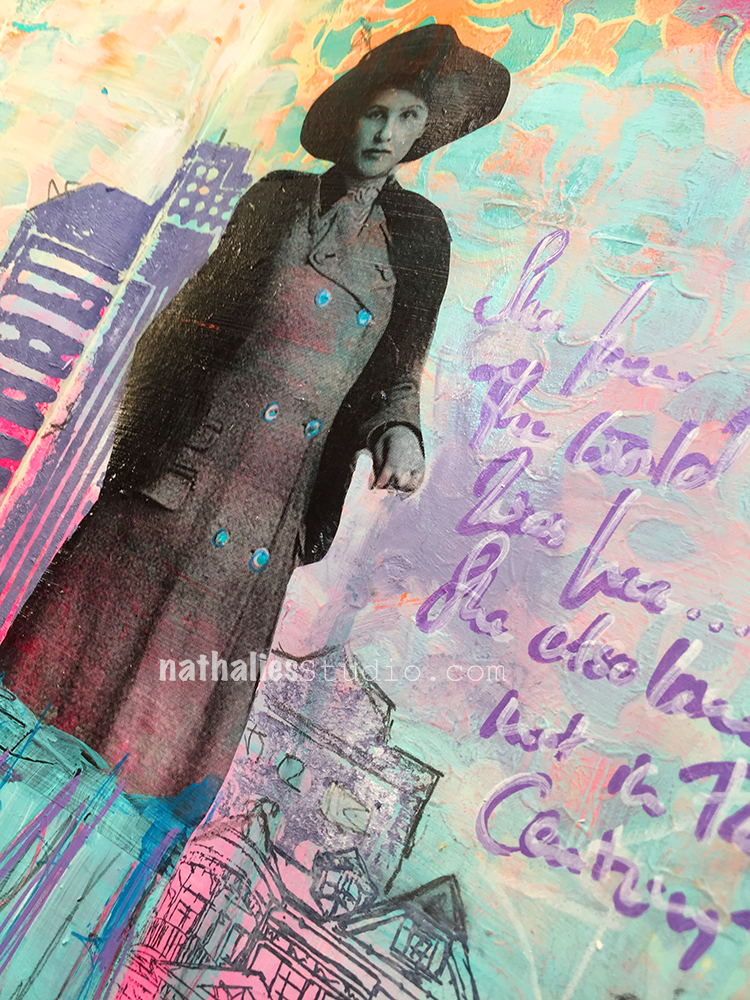 I masked her off with post its to stamp the buildings around her and I like the look of combining the bold Midtown Foam stamps with the finer building stamps with my rubber stamps.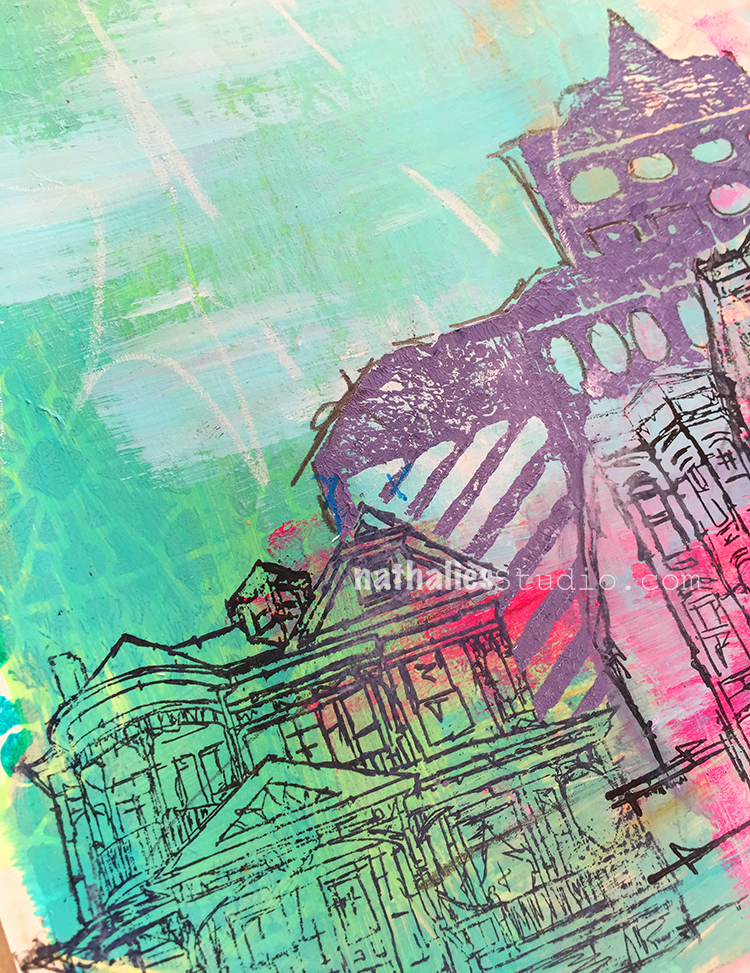 Do you use vintage photos in your art journals?
Here are some of the supplies I used: