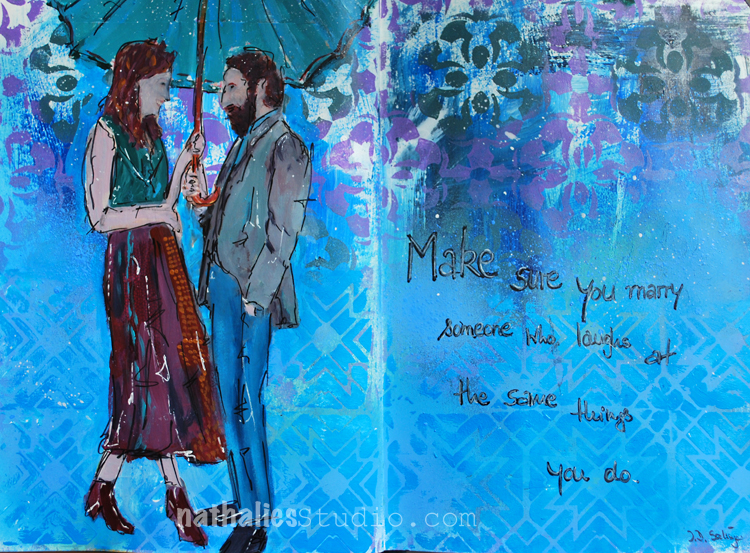 "Make sure you marry someone who laughs at the same things you do" J.D. Salinger.
Agreed :) and that is one of my favorite things about my marriage- my husband and I can laugh at the same silly things together which probably have other's just roll their eyes.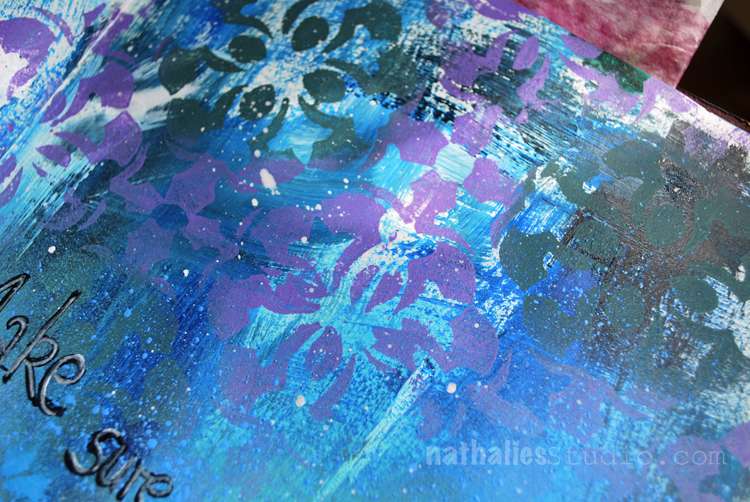 I used the Versailles Stencil oversprayed with different acrylic spray paint colors on the top.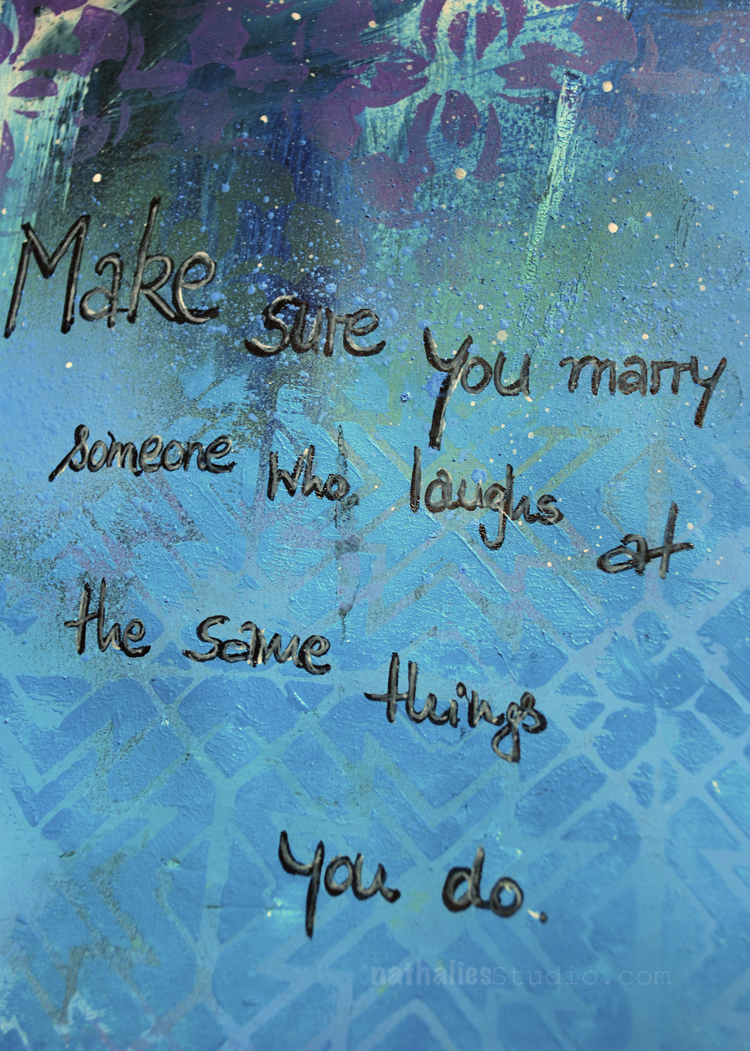 For the bottom part I used the Toledo Foam Stamp stamped with some acrylic paint. and then journaled on top.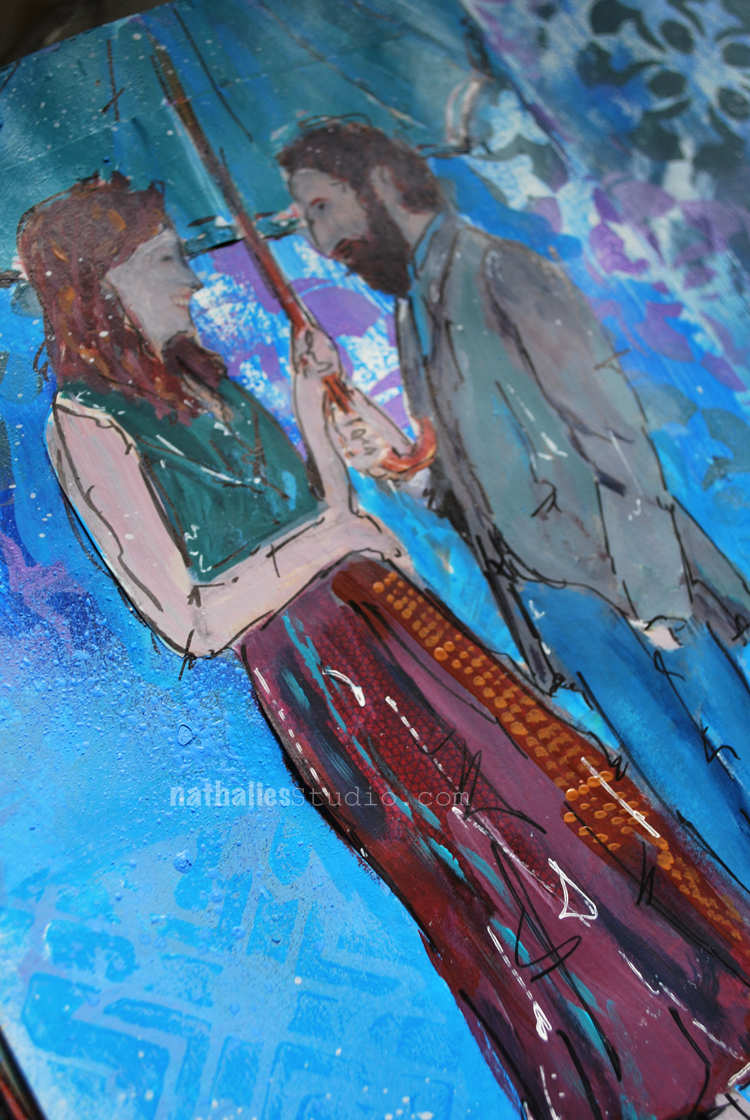 I used a catalogue image and painted over it with acrylic paints and markers. The faces are a bit …ahem- scary- LOL- but hey…another thing I can laugh about and I am sure my hubs would too ;)
Here are some of the supplies I used in this spread- some links are affiliate links:

P.S.  I cannot believe my wonderful friend Birgit Koopsen from the Netherlands is coming already next Thursday and we cannot wait for our workshops at The InkPad  there are still a couple seats left – check it out when you are in the area and join us!!!!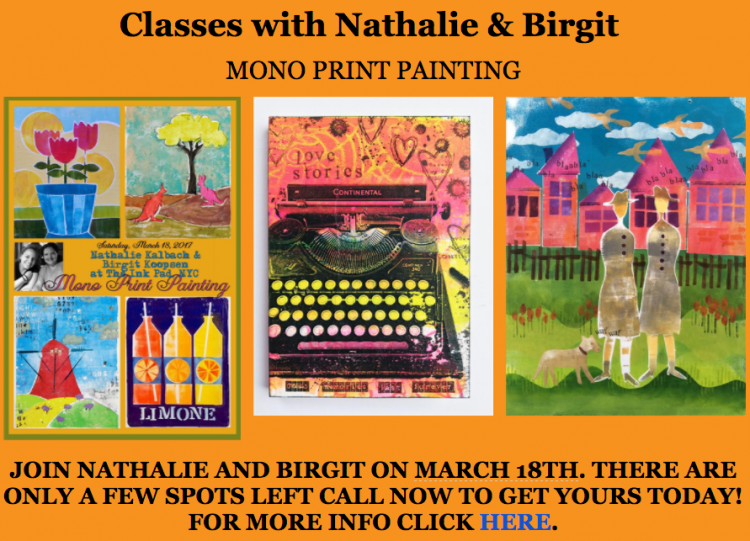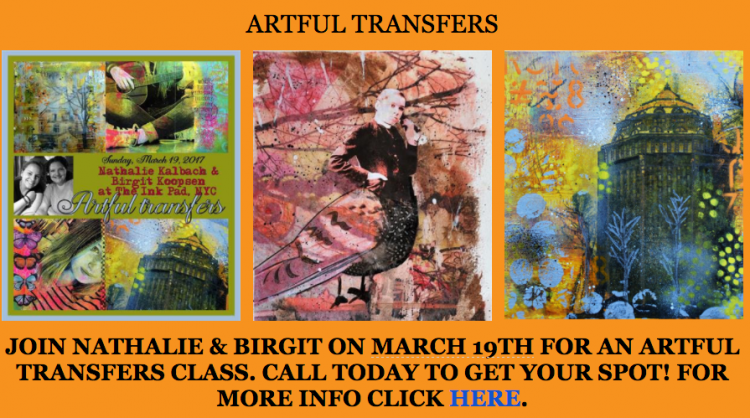 You can also get a special deal by signing up for both classes ! what are you waiting for  – two Europeans at once :)
Wishing you a wonderful day filled with laughter :)