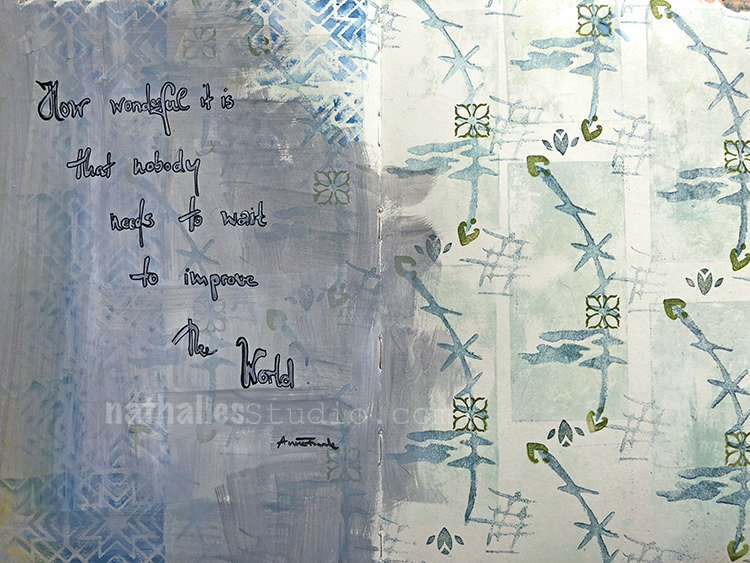 "How wonderful it is that nobody needs to wait to improve the world." – Anne Frank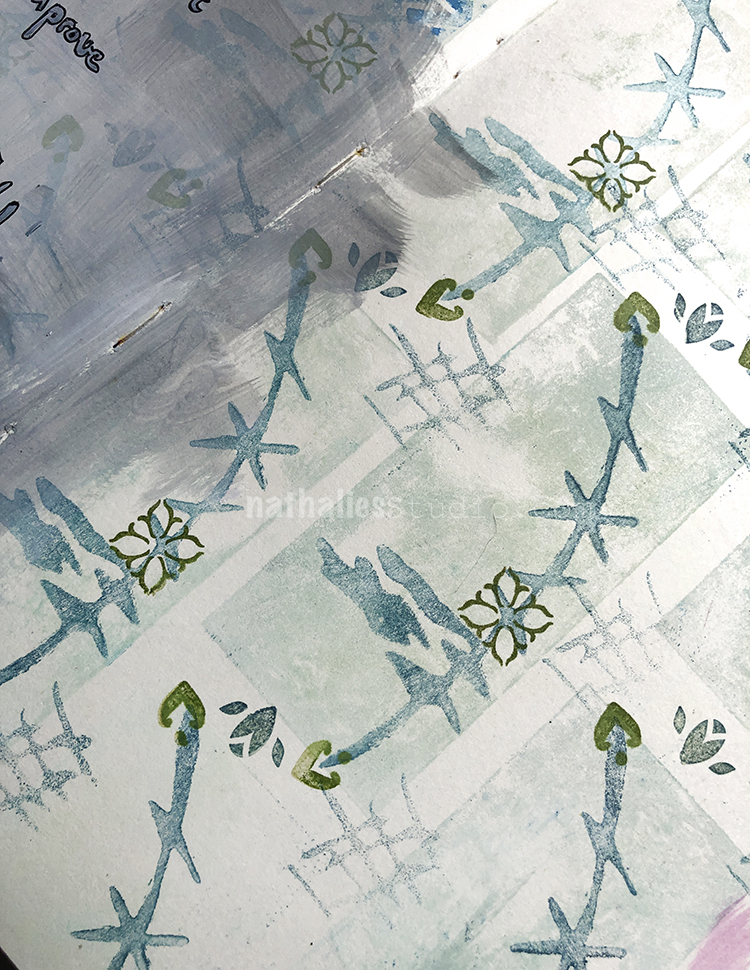 I created a pattern with my Groovy foam stamp and even used the back of it to make the rectangular shapes. I added the hash mark area of the Jazzed foam stamp too, and some of the Fanfare rubber stamps. The whole thing reminds me of some vintage wallpaper – pretty and a little faded.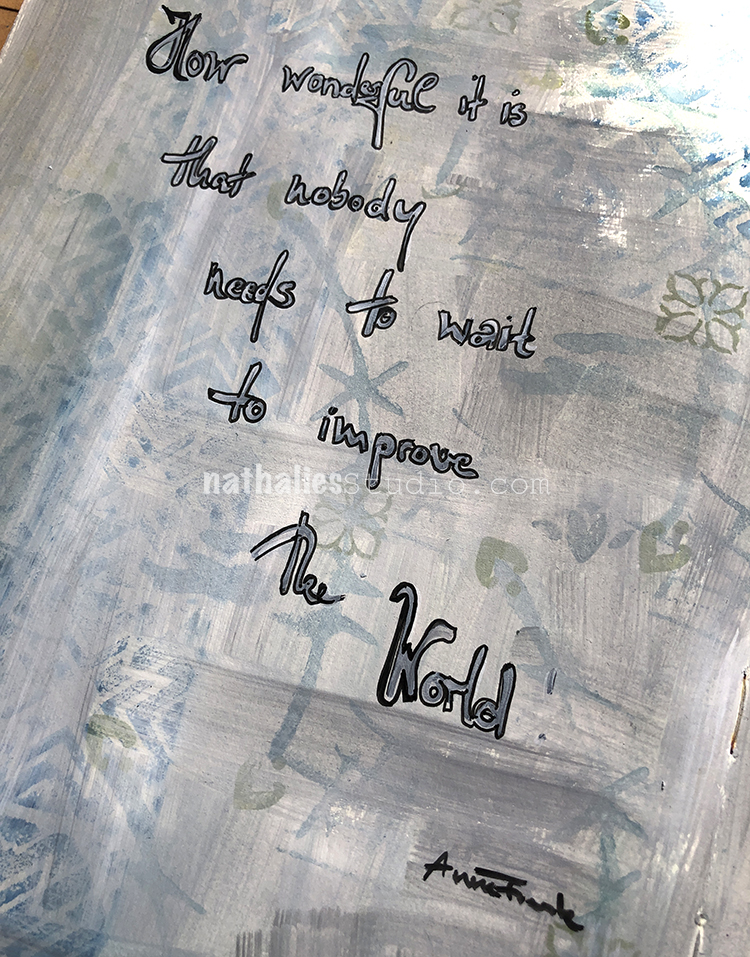 You can also see my Mini Toledo foam stamp peeking through in blue.
And now it is time to seize the day and start making the world a better place – in any little way that we can.
Here are some of the supplies that I used: