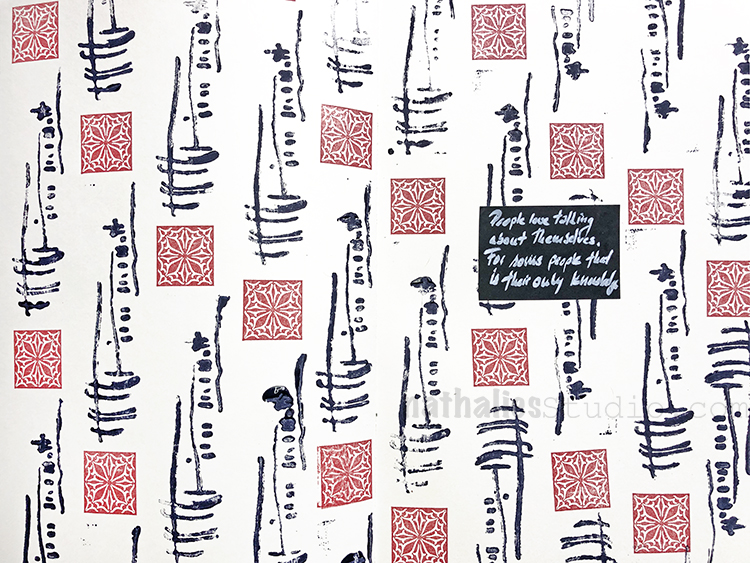 "People love talking about themselves. For some people that is their only knowledge." From my shall remain anonymous assistant :)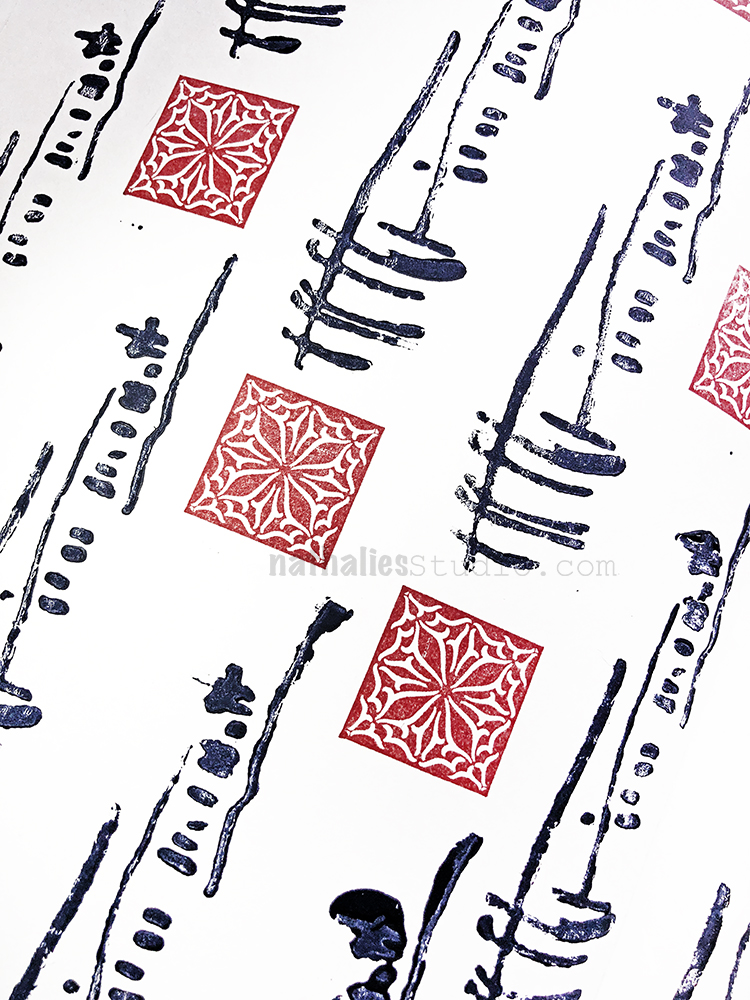 I made the background pattern with my Gnarly foam stamp and acrylic paint and the Van Vorst stamp in my Floral Tile Small rubber stamp set with red archival ink. The color scheme and the simplicity of it reminds me of Japanese calligraphy.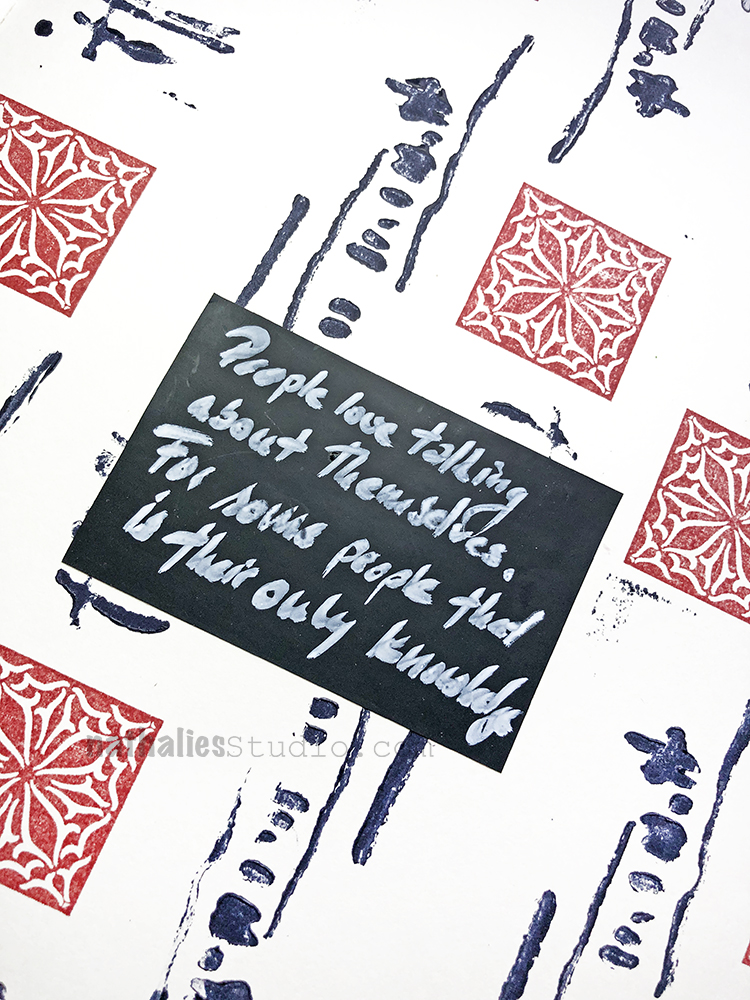 I put some chalkboard tape down for the quote and wrote in a white calligraphy pen.
Here are some of the supplies that I used: