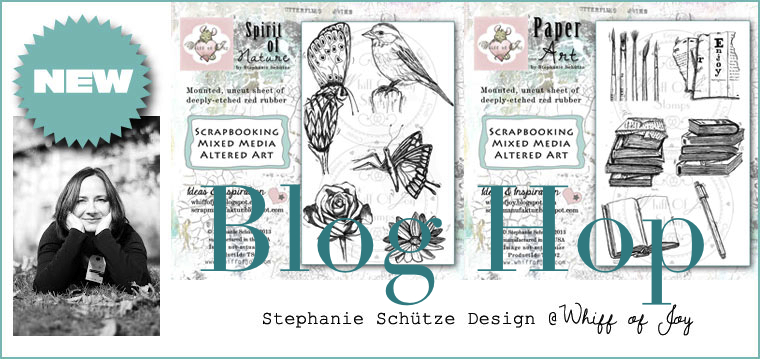 Welcome to the Paper Art Blog Hop!
A couple of months ago I saw Stephanie doing some really amazing sketching and the first thing that came to my mind was- wow – she should be doing stamp designs and there she is now with her own amazing stamp sets. I was very thrilled that she asked me to participate in her blog hop today and play with her wonderful Paper Art Stamp Set. I created an art journal page.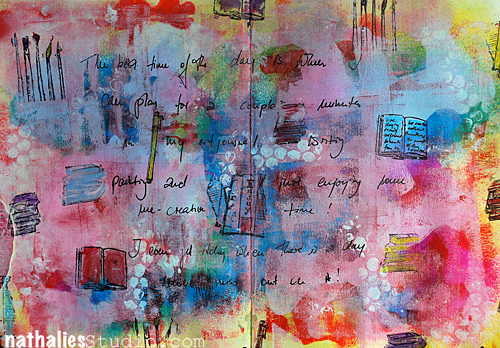 I just layered some acrylic colors and worked them together and then stamped with some Archival Ink and the Paper Art Stamp Set. I loved all the images so I wanted them all on my page about how much I enjoy art journaling.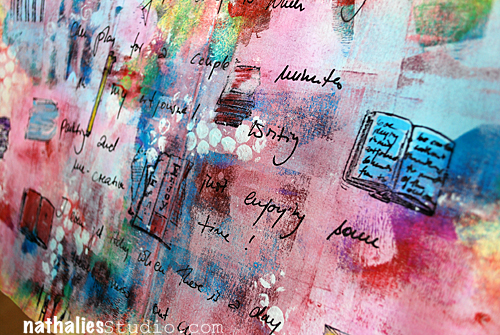 I then took my Liquitex Paint Markers and painted the insides of the stamps – it gave them more dimension and added another layer – Love it. Don't be too afraid that you cover up the stamped image too much- you can always use your finger to distribute it thinner.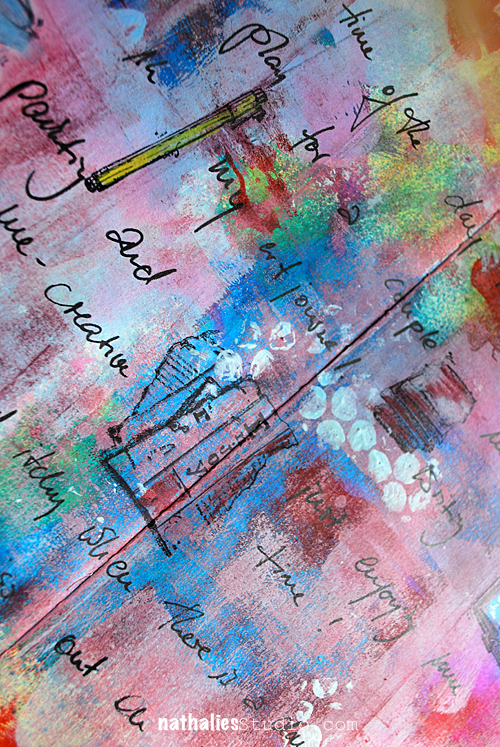 Love those stamps! And you know the best thing…before you hop further – I tell you a secret ;) :
Stephanie gives away one of the paper art stamp collection. Leave a comment on each of the listed blogs and on my blog and let us know how you like the projects and Stephanie will pick randomly one lucky winner. You have time to comment till October 8th, 2013 – midnight EST.
But now…hop on to these super talented girls and see what they created with this amazing stamp set:
Have an amazing and artsy day!