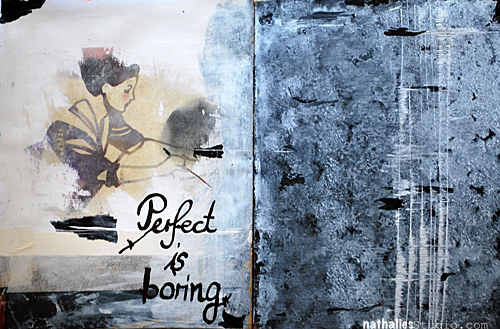 Don't you agree?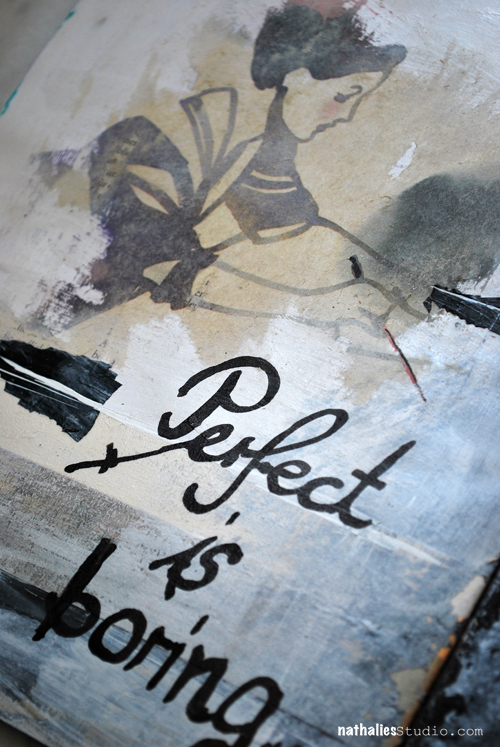 I did a newspaper image transfer with Gloss Medium & Varnish and then played with black and white acrylic paint – stippling the white onto the black surface which makes it almost look bluish. I wrote the title with a Bamboo Nip Pen- I have mine forever and love using it with paint medium to handwrite title. Here I used acrylic ink.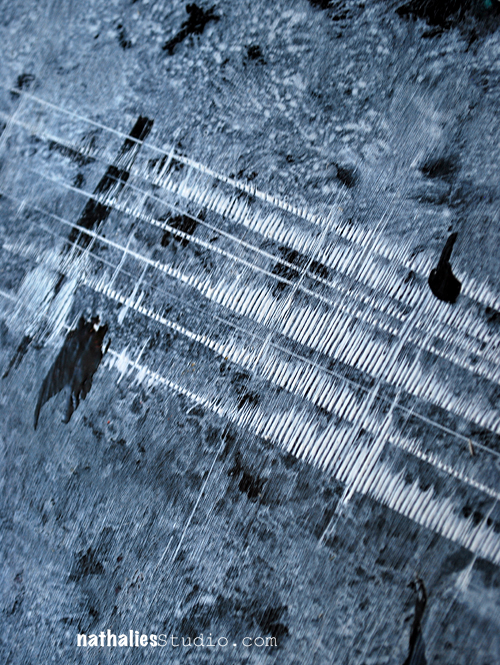 And some mark making. I love this – it was a great outside the box play for me, which I often do in my art journals but I totally loved the background and I think you might have noticed I applied this to my "On The Flip Side" Canvas.
Here are the supplies I used:

Have a gorgeous day!
Nat