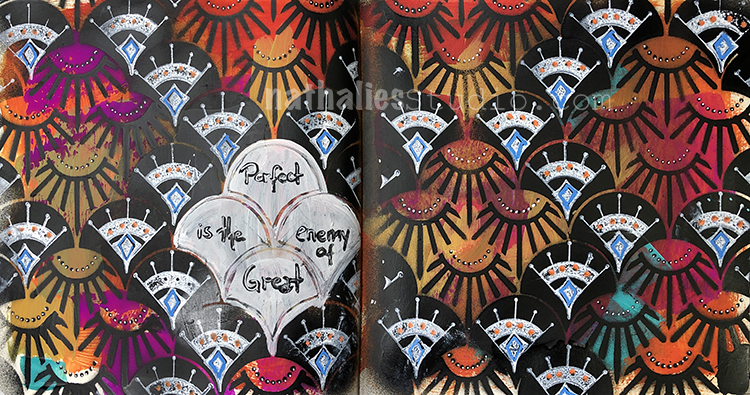 Perfect is the enemy of Great …something to keep in mind when you are struggling to get something just right. Maybe it doesn't need to be perfect…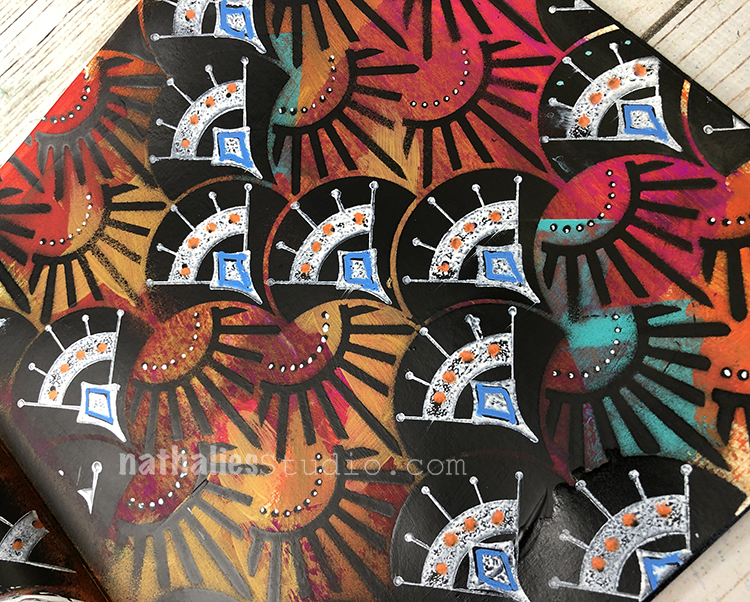 My background was a bit of a struggle on this one. I had added leftover acrylic paint from another project to my art journal since I do not like wasting paint and in the process the background just became a bit wild and dull. In order to push the background back – well where it belongs :) I then  added my Art Deco Summit stencil and that began to bring it together. Next I stamped one of my Mini Motifs stamps with the white side of a Moonlight Duo pad – it fits nicely in the stencil pattern – and then one of my Fan-Fare stamps. I finished off the pattern with some new Posca markers I am loving – you can see the link for those below.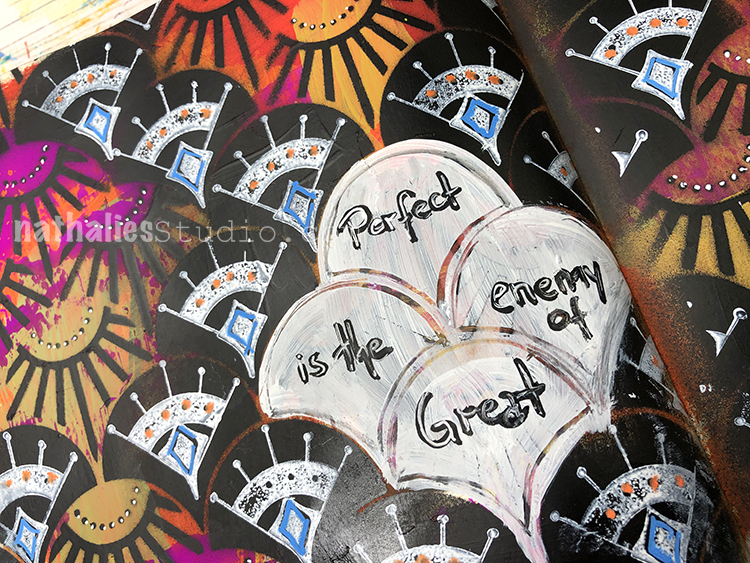 It's a pretty wild background! I added gesso in the quote area and finished it off with a signo and fude pen.
Here are some of the supplies I used: