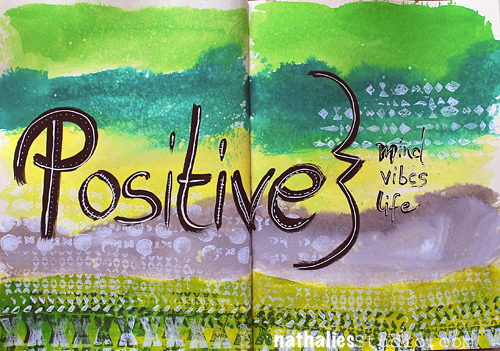 Positive Mind, positive vibes, positive life
Truth!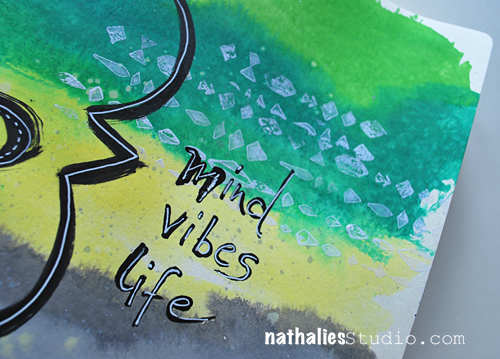 I used Liquitex acrylic inks for the background. In order to make sure that the ink can be blended a bit longer and also does not create big blobs where ever you apply them first, I usually mist the background with some water.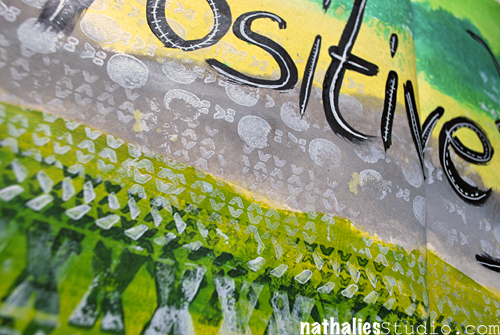 I used my Mark Maker Stampset by Stampendous with soft body paints to create some patterns and tie the different colors together. I love the textured and dimensional look those stamps get when used with acrylic paint.
Here are the supplies:

Do you own any of my stamps? Share what you created with them – I would love to see!!!