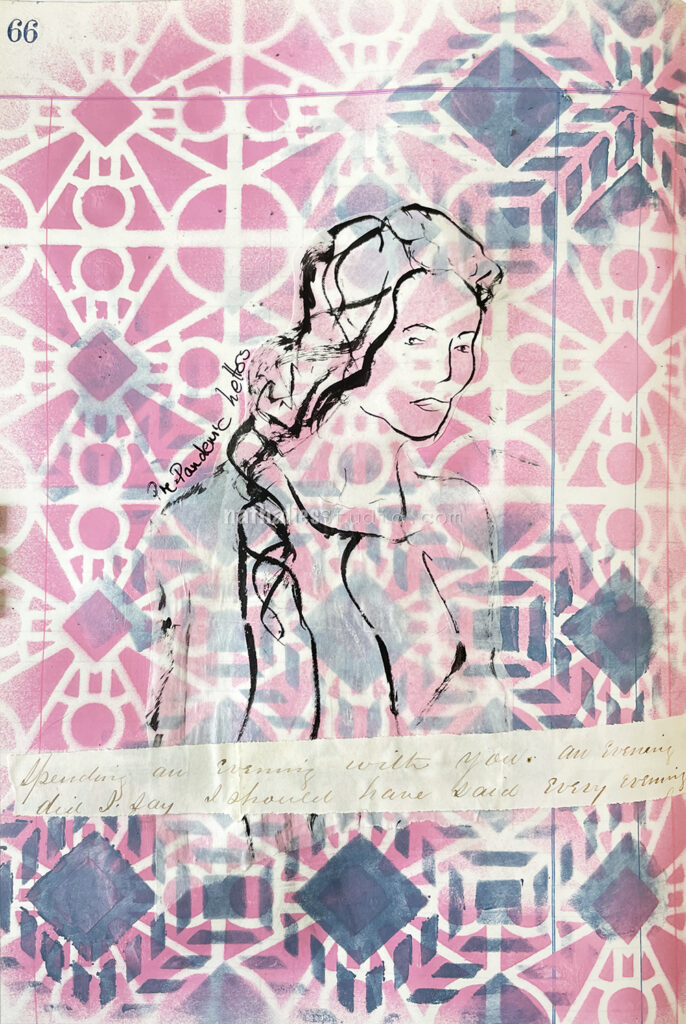 I love old letters. When I find them at a flea market I pick them up and use them for collage or background purposes later. It is always a spark in the moment when I pick them up and find a word or sentence jumping out to me. I had used some other parts of this letter before but had not read the whole letter and when I was cleaning up my workspace this jumped out to me: "Spending an evening with you. An evening did I say. I should have said every evening." And while Oscar was really romantic my first giggle thought was "well that was a pre-pandemic letter".
I am almost tempted to find more sentences in old letters and make a series hahaha- we shall see if I find more.
For my art journal page I sprayed with MTN acrylic spray paint over the Buenos Aires Stencil, then layered the Santiago stencil on top and added some acrylic paint over it here and there.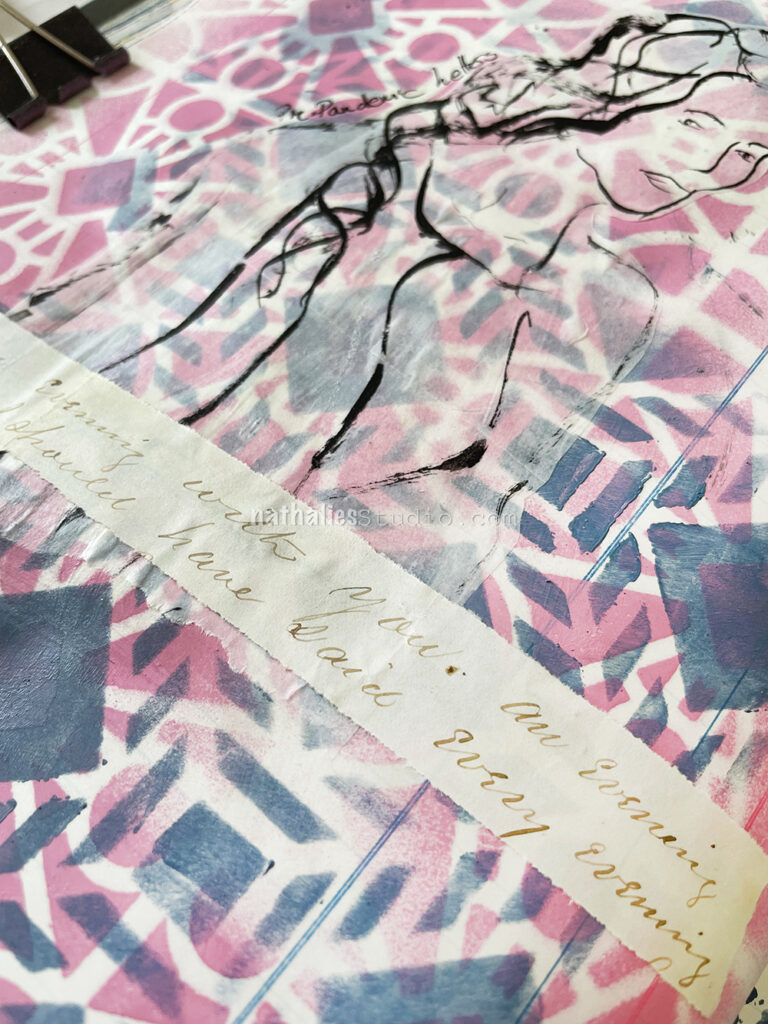 I also tested a new liner brush I recently purchased (Princeton Aspen Acrylic brush part of a set) and used Holbein black acrylic ink on deli paper for the sketch.
I cut the sketch out and pasted it along with the letter part with Liquitex Matte Medium.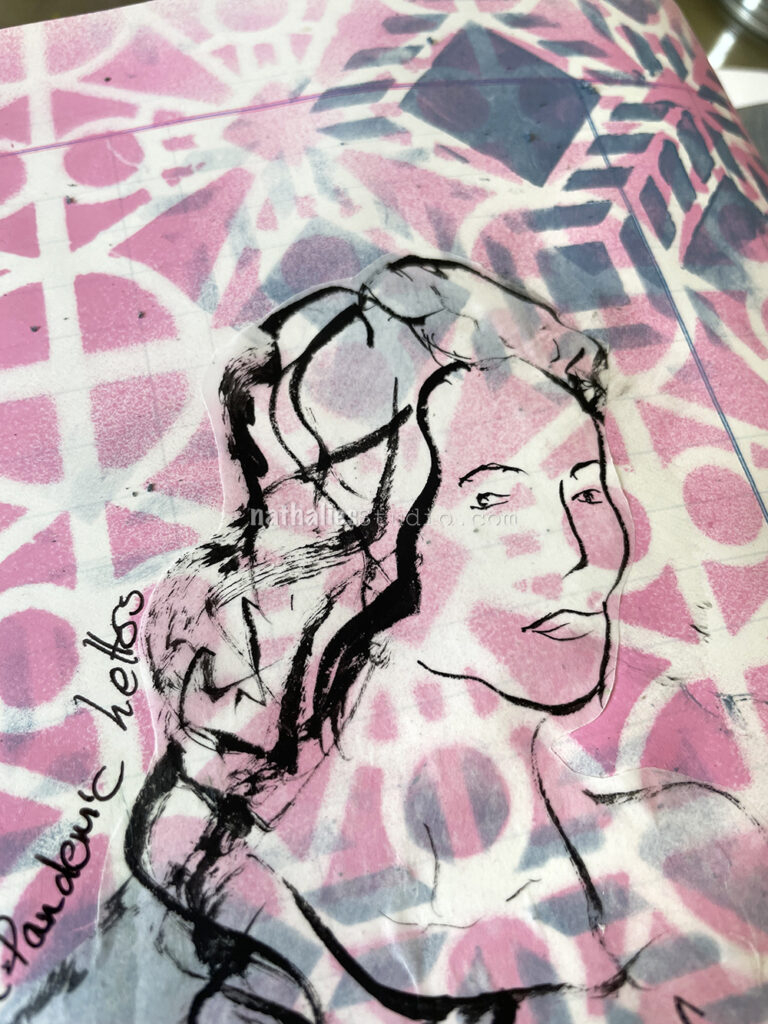 Here are some of the supplies I used: