Are you guys also covered over the ears with stuff to do ? I bet you are. Crazzzzyyy times. At least a new Art Journal Page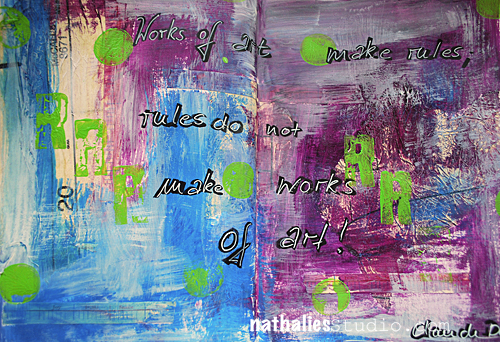 I was checking out a color combination in my art journal for a CHA Project – I love the blue, purple and vibrant green.
The Quote by Claude Debussy reads: Works of art make rules, rules do not make works of art!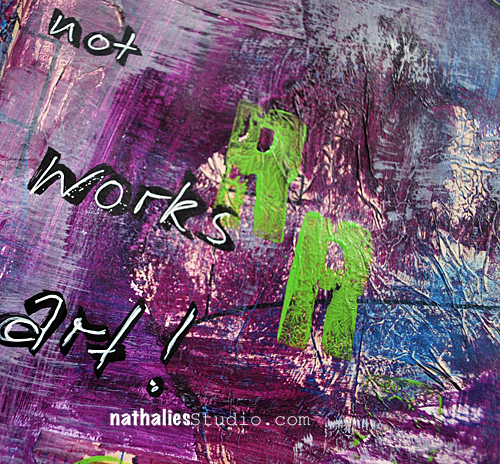 That is why I enjoy art journaling so much. Don't get me wrong…working on CHA Projects with super-secret-not-yet-revealed-stuff is super fun…but there are also a LOT of rules. What you can use, what you can combine, what you can make, how big, how small… etc. And that is why this quote came back to my mind…so time to throw it in my art journal and move on ;) Get these projects done…oh…and CJS14…and Christmas Shopping and …Cleaning of the house… I bet you can relate :)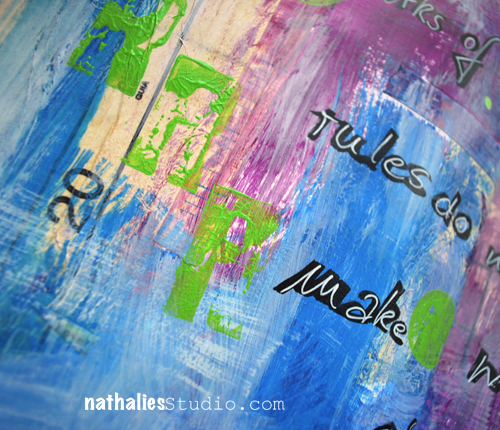 In any event- I hope you have a couple minutes to do something creative and play! Take them :)))))
Have a wonderful weekend!
Nat