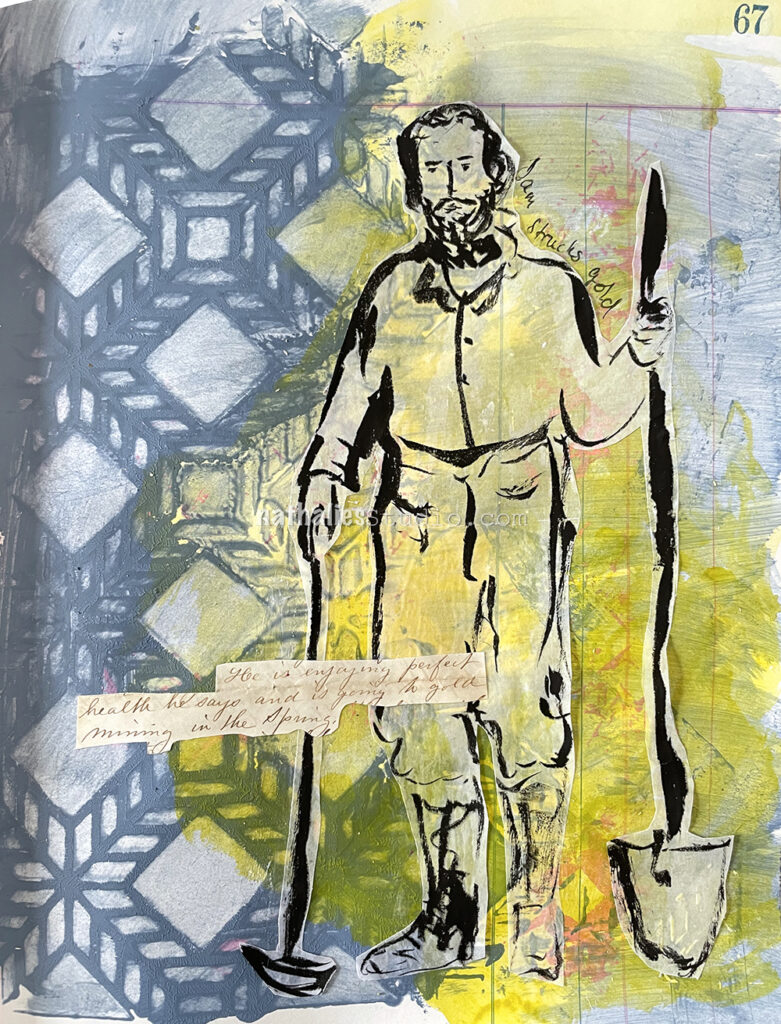 This is another art journal page – like Pre-Pandemic Letters – that sprung from a sentence in an old letter from 1867 where Amanda writes about Uncle Sam "He is engaging perfect health he says and is going to gold mining in the spring." I like to think that Sam struck gold – lol
This background was rather mucky as I stared out with a lot of left over blue grey acrylic paint on my palette – I wanted to use it up instead of wasting it – but when I added it to the page it was still too much. So I put the Santiago stencil on top and took some of the paint off with a moist rag and then spread it over to other areas of the page. It was way too much paint in any event so the stencils is not nice and crisp but that is ok. I added some yellow acrylic ink here and there and then sketched with black ink "Uncle Sam" on Deli paper and adhered it with a glue stick to the background.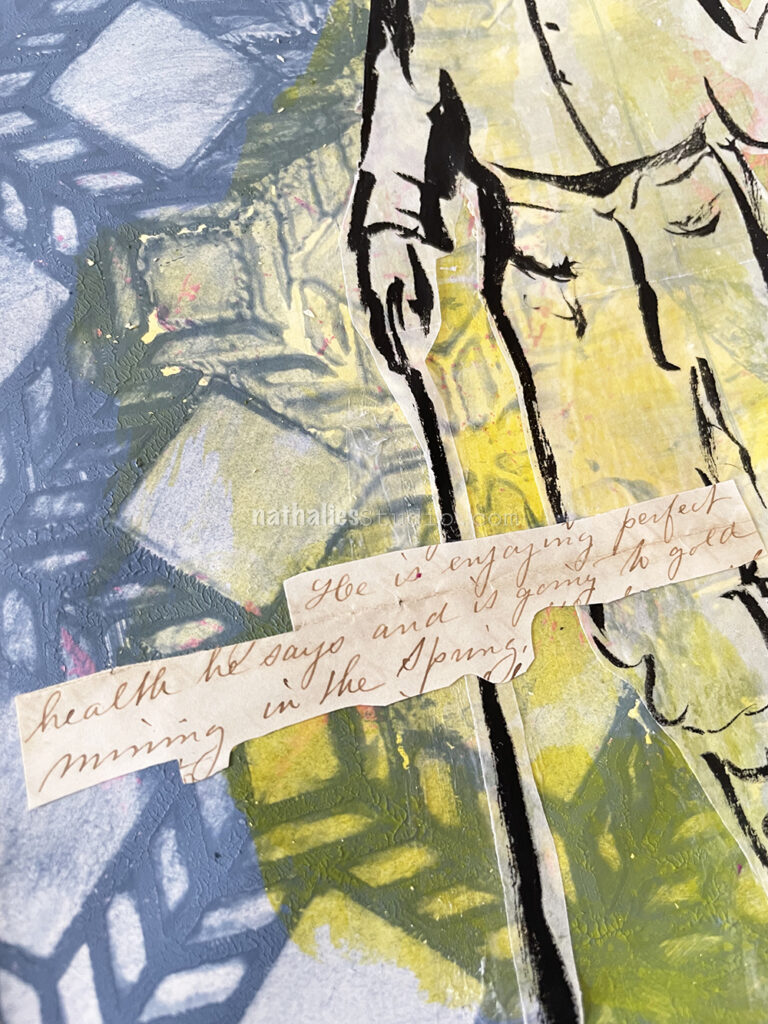 Cutting out the letter sentences like that seems a bit crude but I did not want to cut this further up. If I find more fun letters I might actually just scan in the parts I like and then manipulate them… although… do I really need more collage material? Probably not, and the look of the old letter paper with ink does look cool to me.
Oh well … next page ;)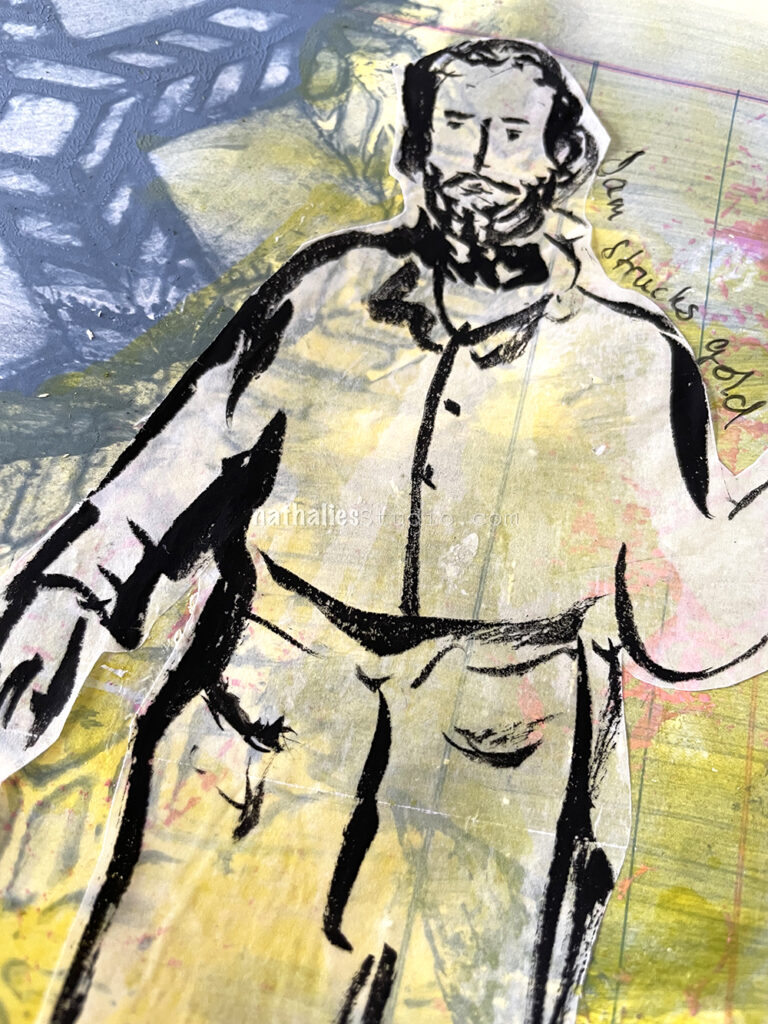 Here are some of the supplies I used: