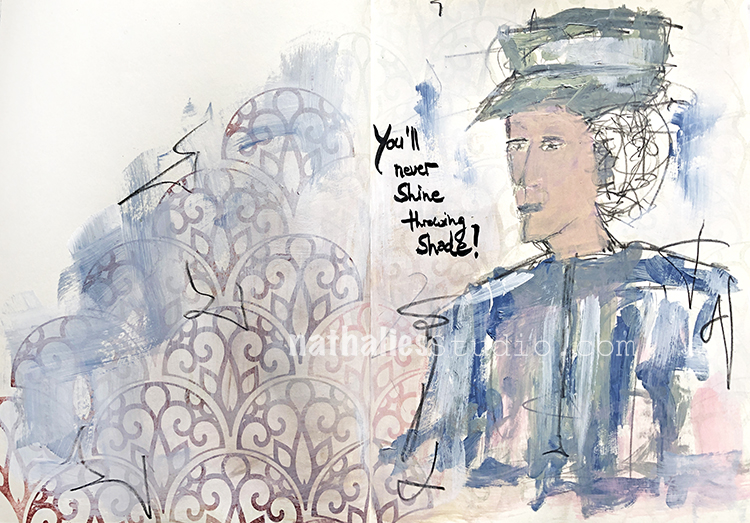 "You'll never shine throwing shade!"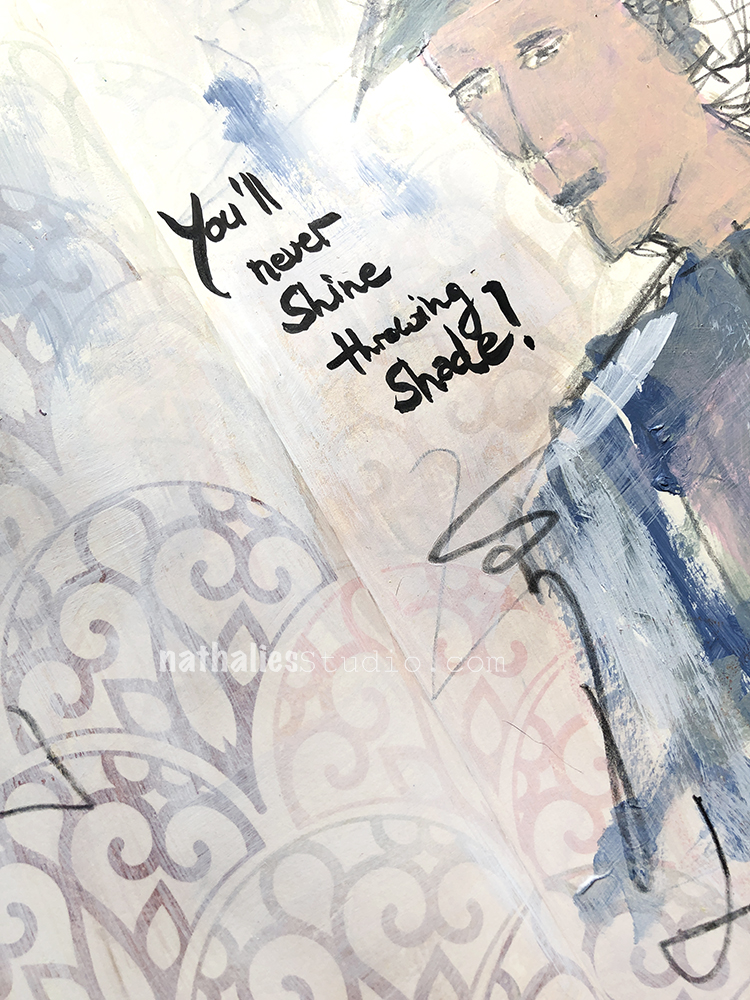 I built a background using the Park Ave fan from the Fantastic Large stamp set. Then I muted it with some thinned out gesso.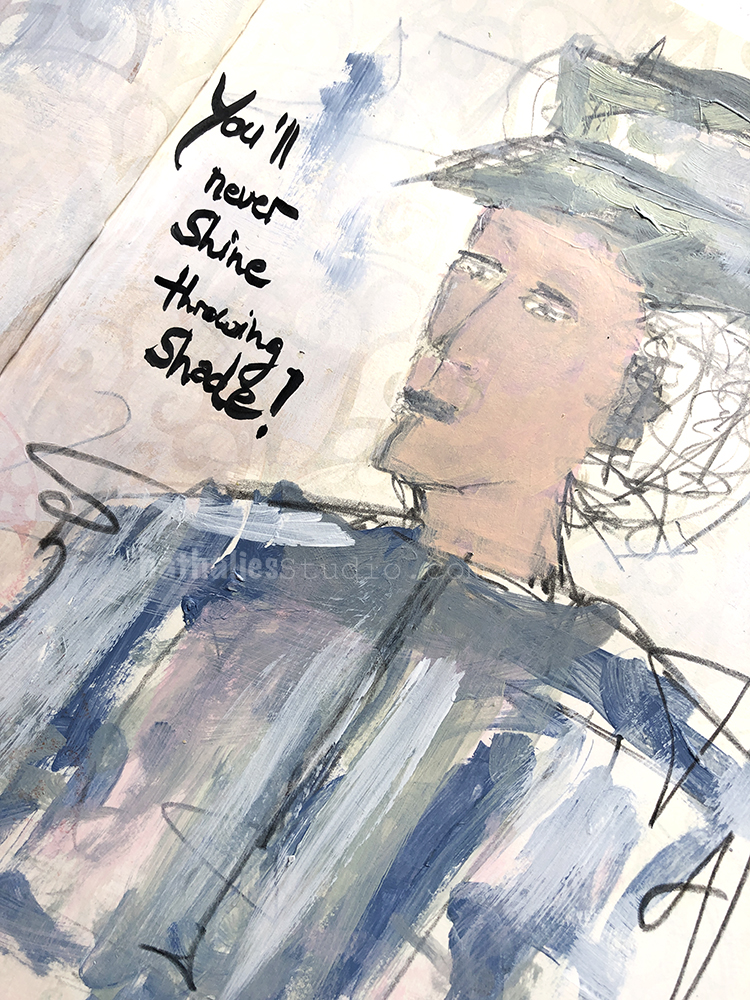 I sketched the person and then painted over with some acrylic paint. I really like how loose I was with sketching and painting the jacket. Time to shine!
Here are some of the supplies I used: