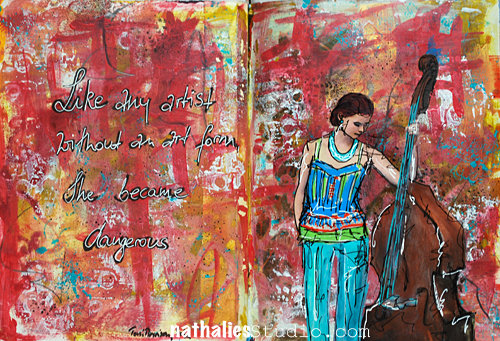 "Like any artist without an art form she became dangerous"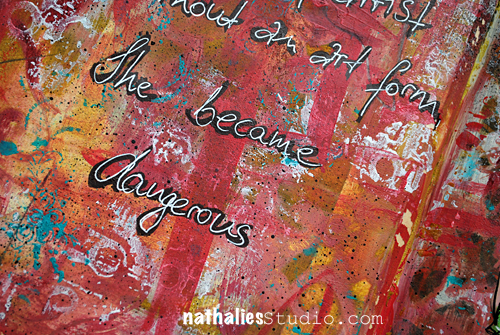 In this background I played with different brushstrokes and I do really like how it worked out. I also stamped with white to lighten up the page a bit again.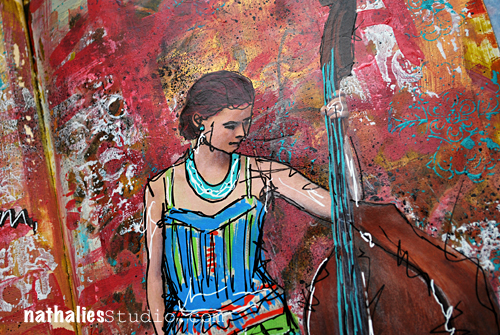 It fascinates me how many different looking backgrounds you can create with just acrylic paint – my favorite medium ever!

Have a beautiful day
Nat