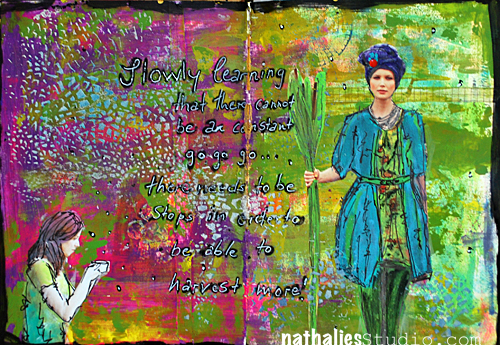 "Slowly learning that there cannot be a constant go go go….
there needs to be stops in order to be able to harvest more!"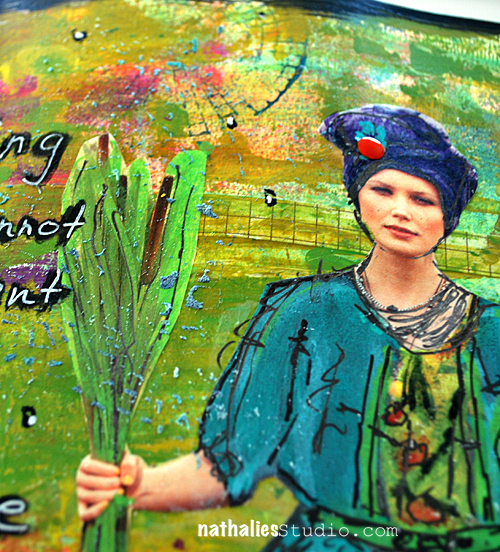 An art journal is a good source for reminding yourself on some things….I might have to revisit LOL. If you have been in one of my recent classes you have seen the beginning of many of my art pages – I often demo in my art journal certain techniques and then turn those pages later into a finished spread. I should do a before and after picture session to show you :)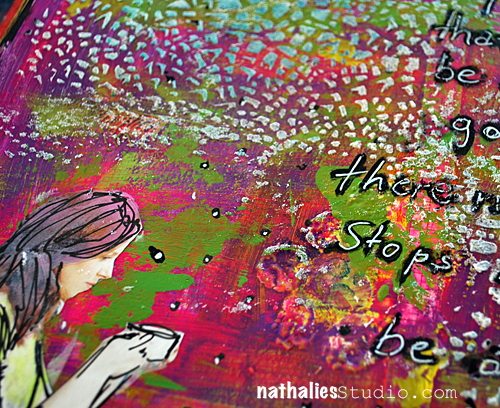 Love the color combo here – green, dark purple, pink and yellow.

what is your favorite color combination lately?
Have a great day
Nat