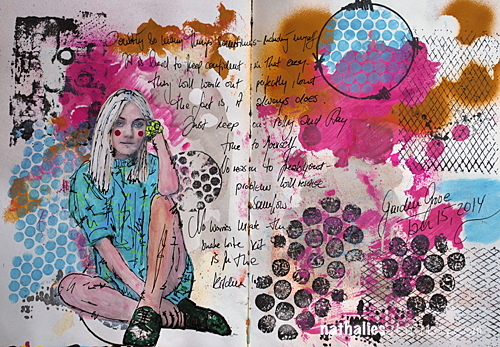 I love this color combination – it was kind of an accident but a happy one – when I was just playing with different templates and stamps of my Stampendous Stampsets while in California.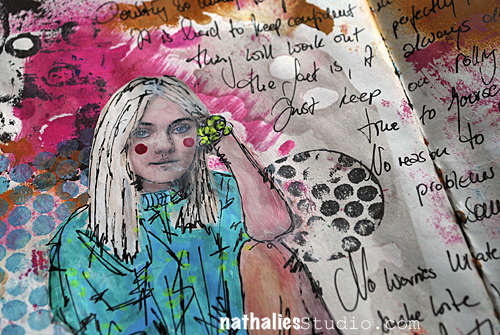 It is a rare journal page of mine with lot's of journaling but I just felt like it in that moment :) And the title? It is a sentence I used in my journaling and that I heard in Australia when I checked in into a hotel "The snake bite kit is in the kitchen, Mate – no worries" I thought that was hilarious – time to use this phrase ;)
That is the beauty of an art journal- you can do with it whatever you want- quotes, lot's of journaling, no journaling, just a title, symbols- it is yours – no rules! It is your art journal: OWN IT!
Here are the stamps and supplies I used:




Have a wonderful day
huge hugs
nat