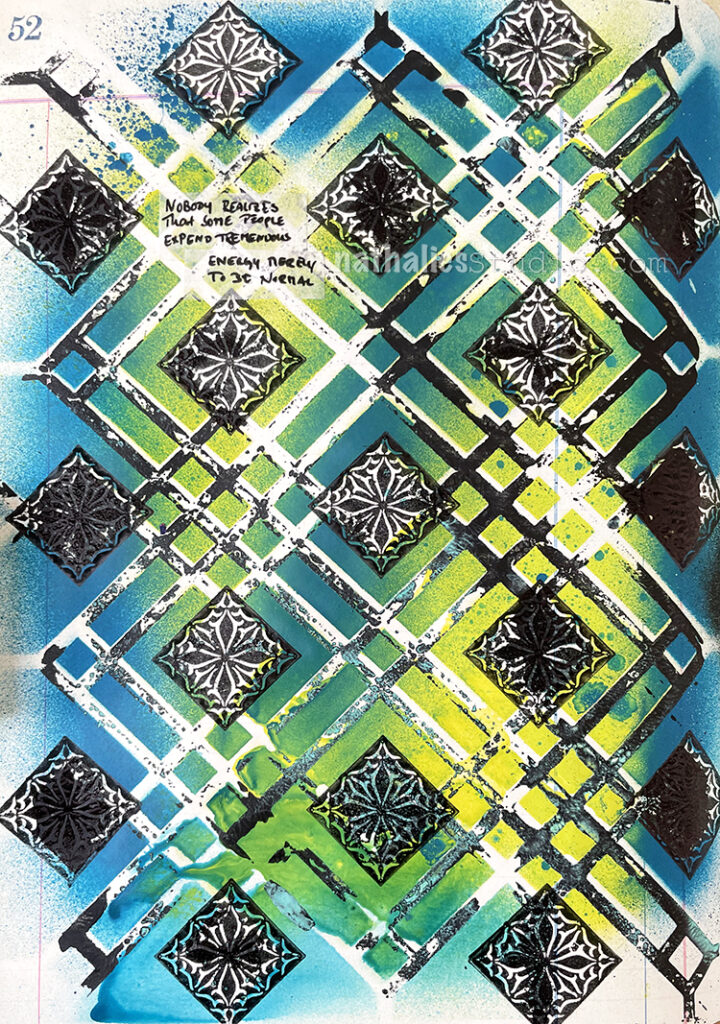 I'm still on a total spray paint high – kidding – wear your mask if spraying even low odor spray paint inside. For this art journal page I used different MTN and Liquitex acrylic spray paints over my Chicago stencil.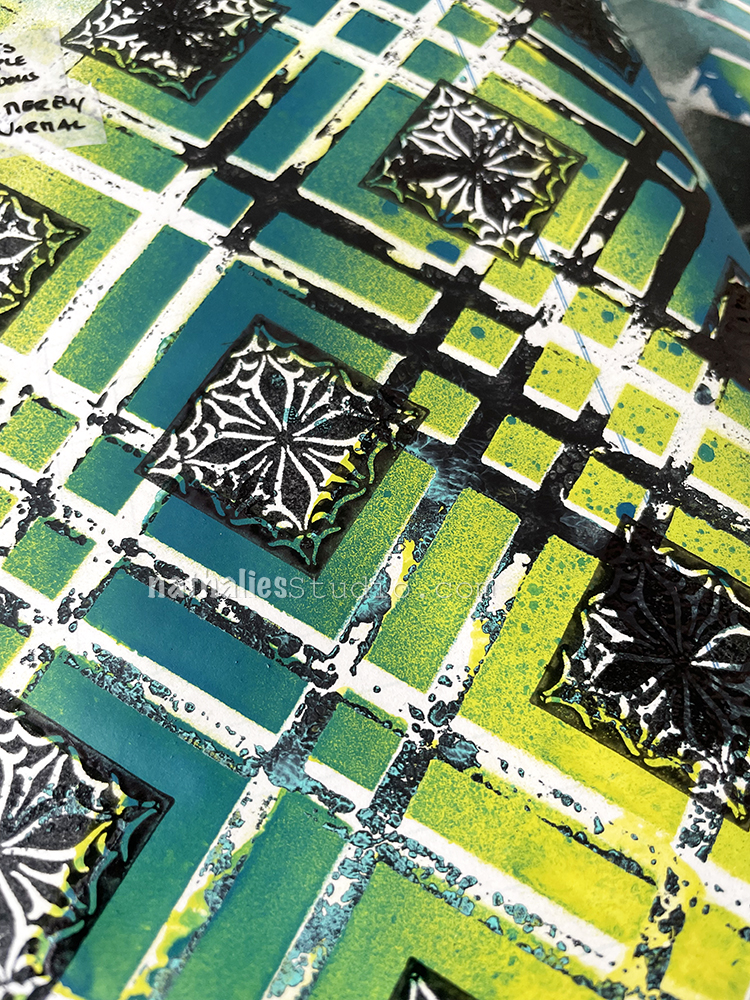 For a later art journal page I flipped the stencil over to print with the extra paint on it, and then printed with excess paint on the stencil from spraying onto another page, back onto this one.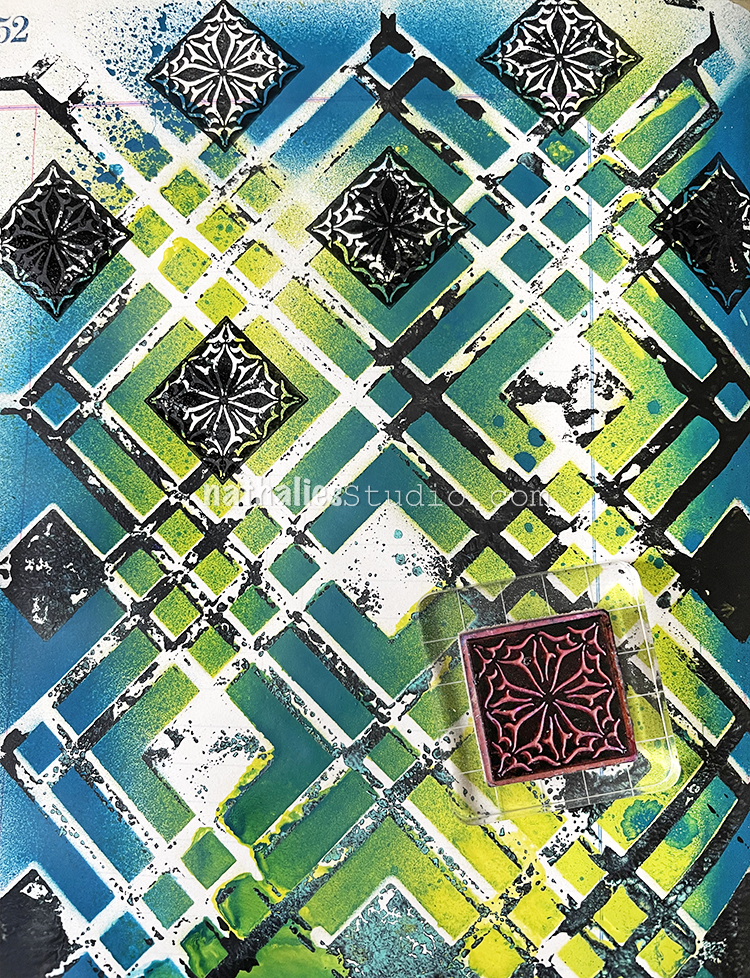 I used black Versafine and one of the Floral Tile Small stamps to stamp into the squares. I liked the juxtaposition of the floral image with the very orderly structure of the stencil.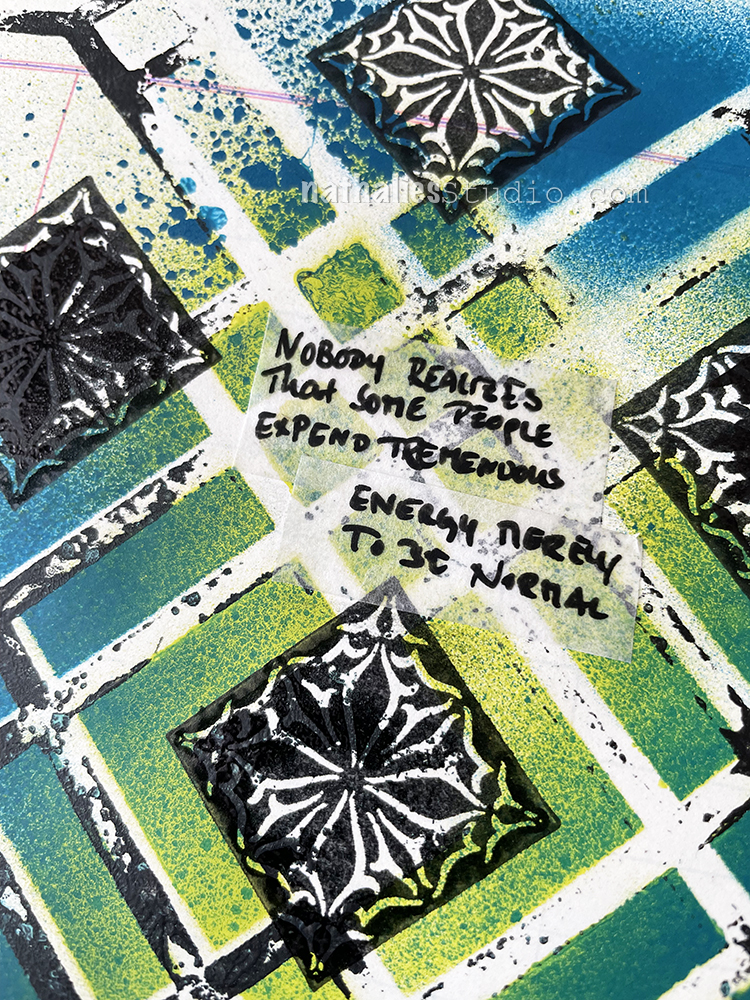 To finish my page I used a Posca marker on that label stuff (I have no clue where it comes from) for the journaling.
Here are some of the supplies I used: