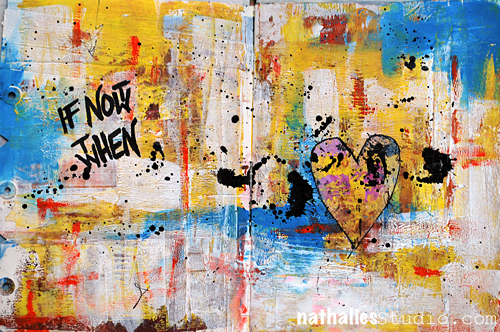 I used this before in a canvas- but I do love it so much- I wanted to use it again.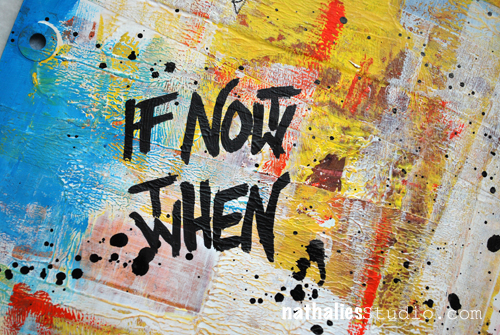 The texture comes from the masking tape underneath – I just scraped the paint over it to reveal the texture and then used a brush to add some orange marks here and there into the still wet paint.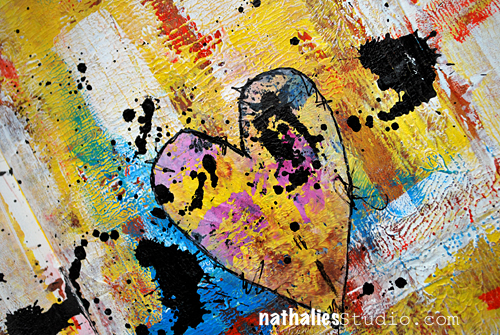 The heart is a cut out from a deli paper mono print and I created the big black splots by using my beloved Liquitex splatter tool with black acrylic ink.
Here is the supply list for you:

have a wonderful day!!