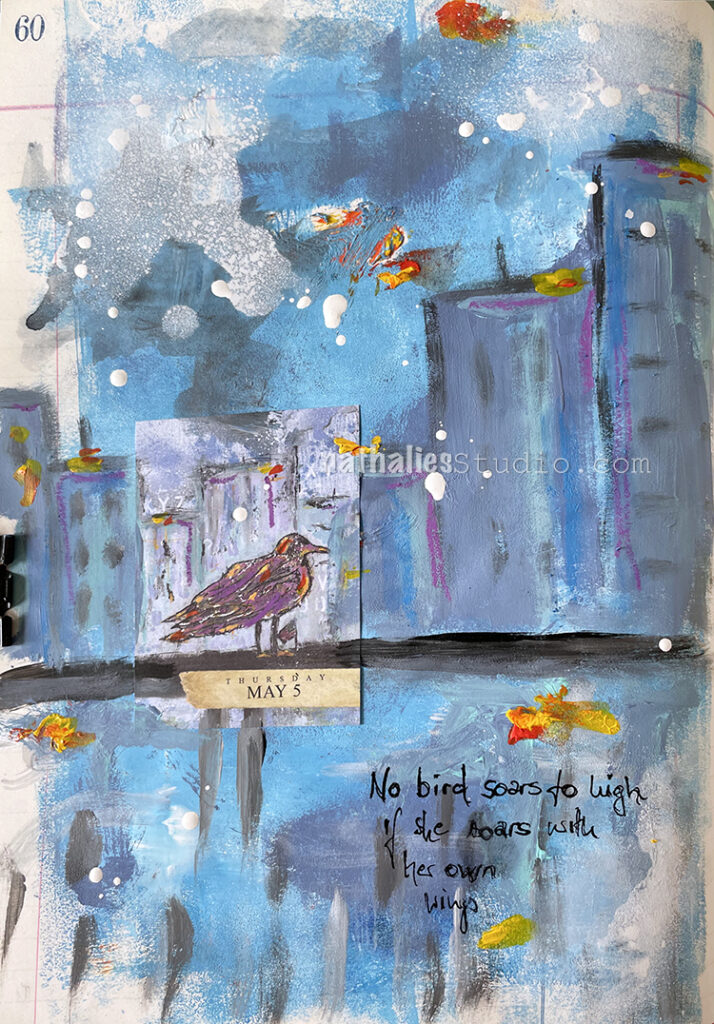 "No bird soars too high if she soars with her own wings."
This page started with one of those little calendar pages from the sold out Artists Almanac calendars. The calendar is all gone but the original painting for this page is still available here (or a nice giclee print here) and it always brings me back to when I first moved to Jersey City. Crazy where life can take you :)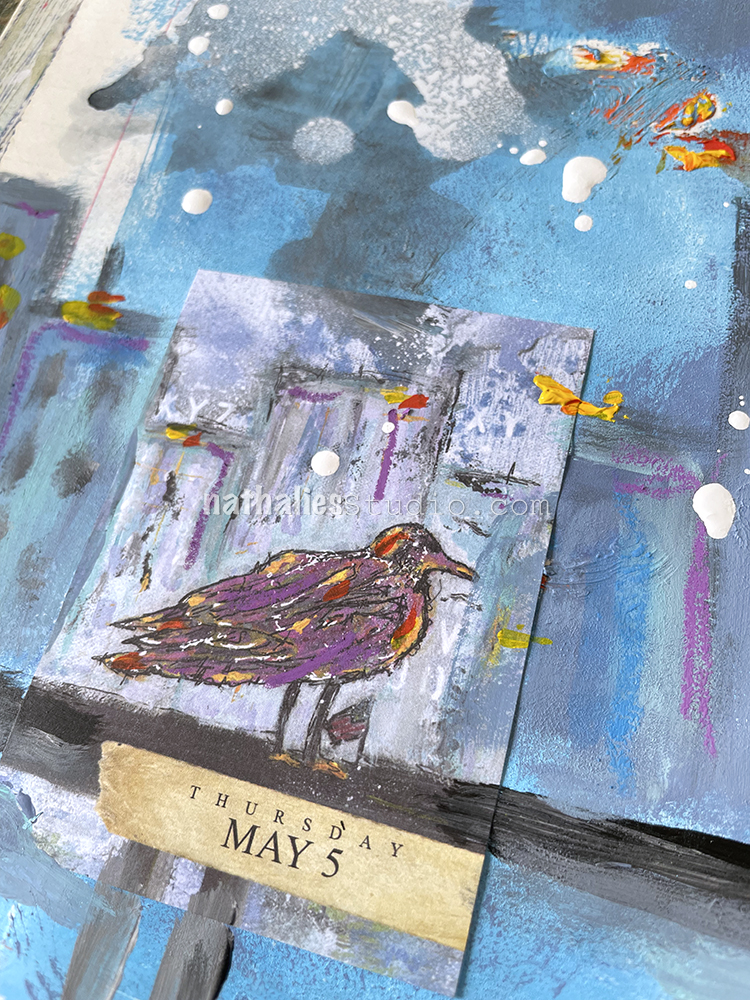 I used acrylic paint and acrylic spray paint for my background, in colors to compliment the original painting and build a bigger skyline. The original painting has the Jersey City skyline in the background from back when I first painted it, and it's definitely gotten much BIGGER since I first moved here. All the tall buildings by the waterfront and beyond.
To add detail and definition to the skyline I used Neocolor II from Caran d'Ache – love how saturated those water soluble sticks are.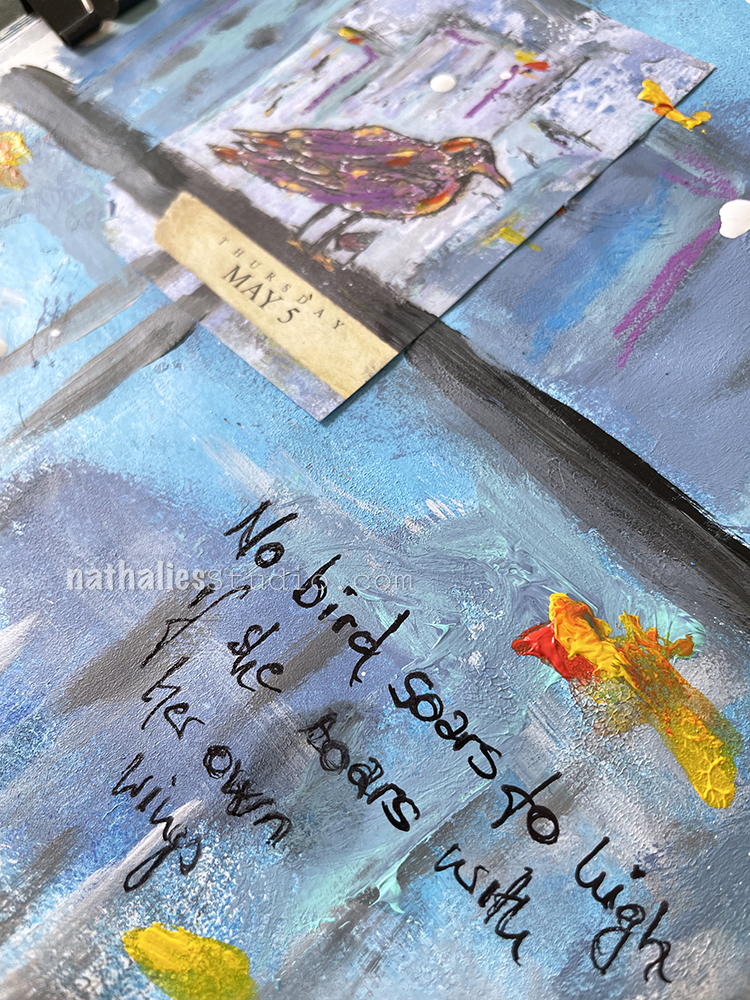 I added my journaling with a Signo ball pen. Are you soaring anywhere these days?
Here are some of the supplies I used: