This art journal page came after an interesting conversation with friends about old houses and ghosts. We all agreed that the monsters and ghosts in our heads are worse, and I guess that is why Stephen King is doing so well with his books – LOL The quote is from him – "The Shining" …you are welcome.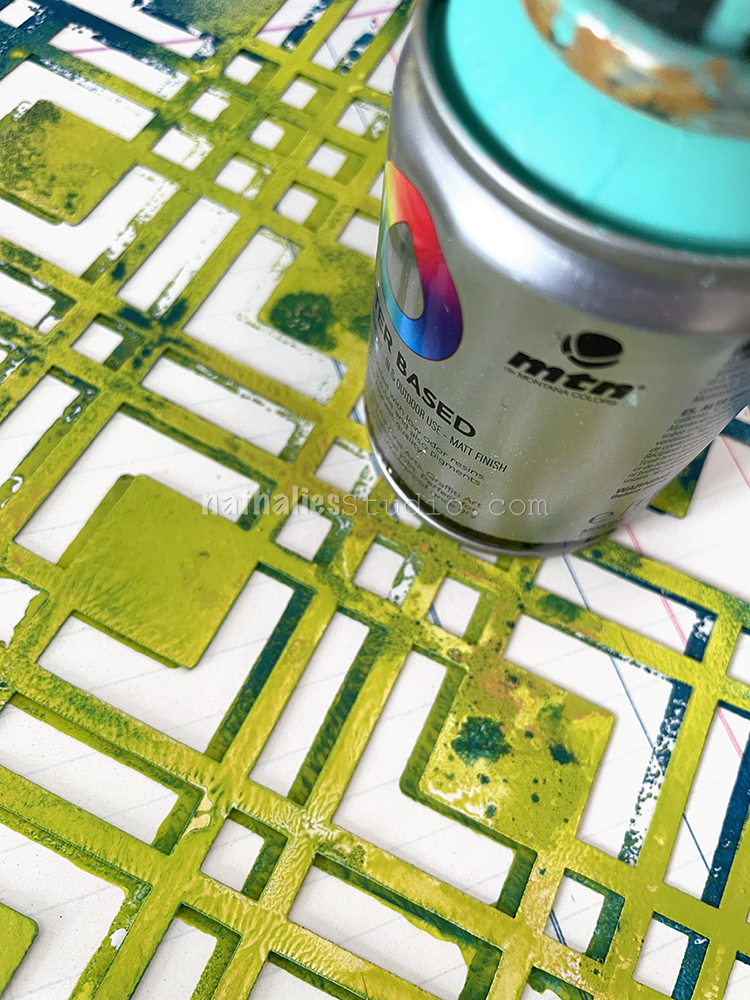 I started this page with a leftover negative imprint from my "So Much Energy" page where I had just flipped the Chicago stencil over.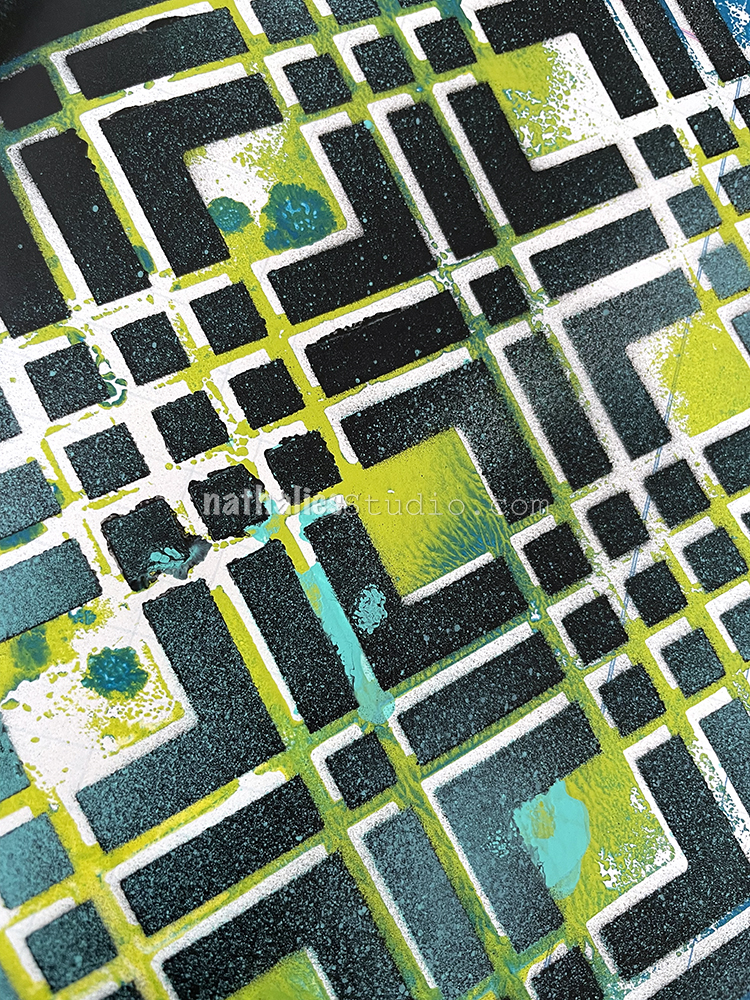 I realigned the stencil on top of the print, a bit offset, and sprayed over it yet again with black and teal.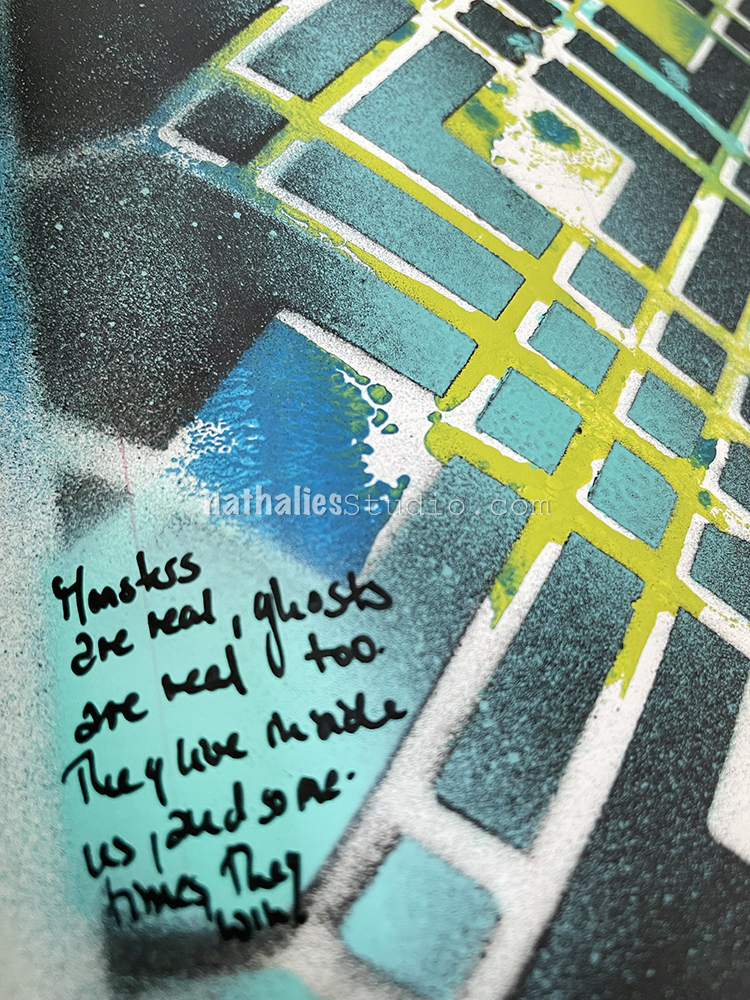 Then I just added the journaling with a Posca marker.
Here are some of the supplies I used: