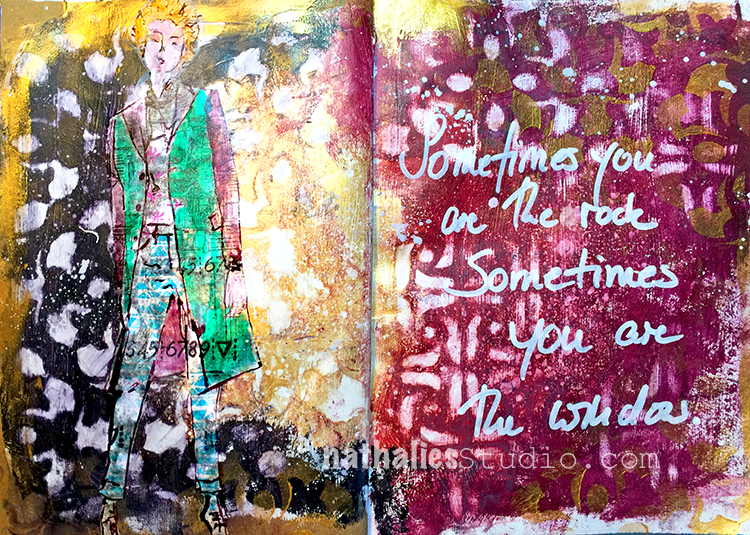 Loved Michelle Ward's video at Creative JumpStart 2018 and used her technique with my Amsterdam and Versailles Stencil creating a grungy background.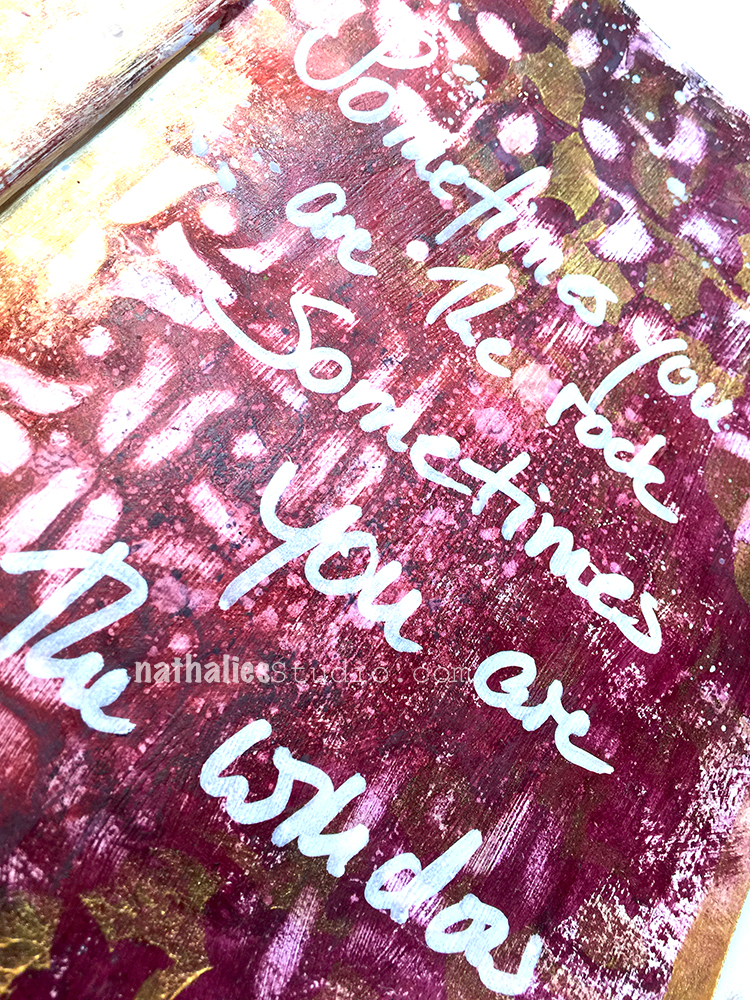 Just love the outcome – Michelle does the technique a bit different when I usually do- so it was fun to do it with a different approach. What Technique you ask ? WElllllll…LOL- yes- I am doing this to you right now…you gotta sign up to and see yourself- it is so much fun and the videos are so awesome. You still have time to join us for Creative JumpStart and play along!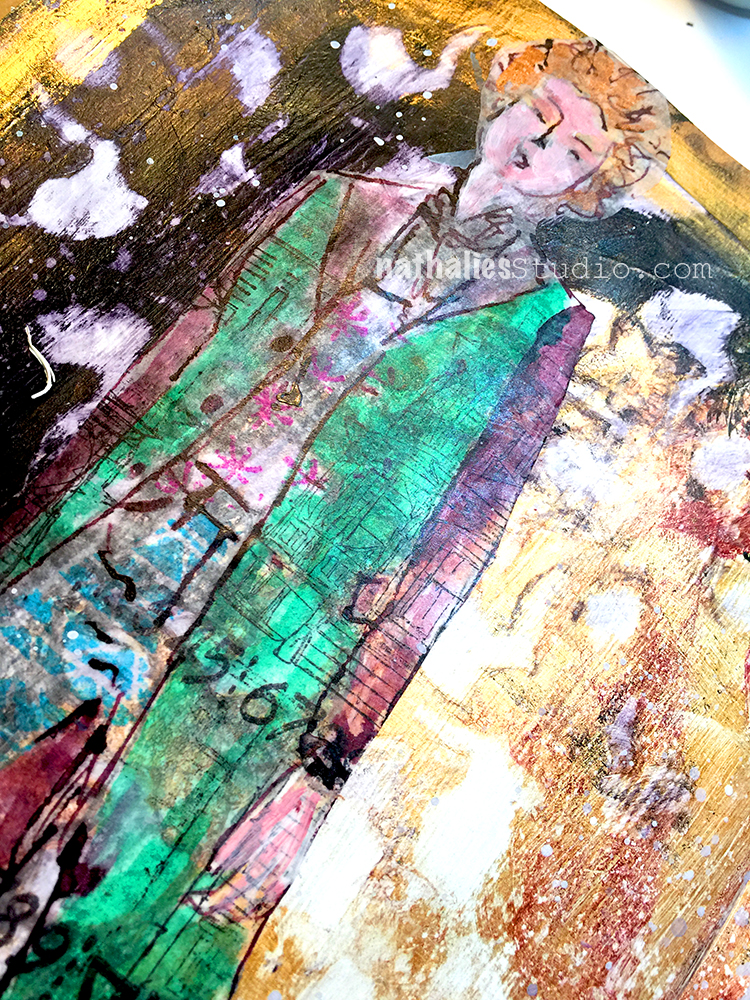 Loved creating the girl with some ink sketching and stamping- ….I kinda want her coat- LOL.
Here are some of the supplies I used for this spread: