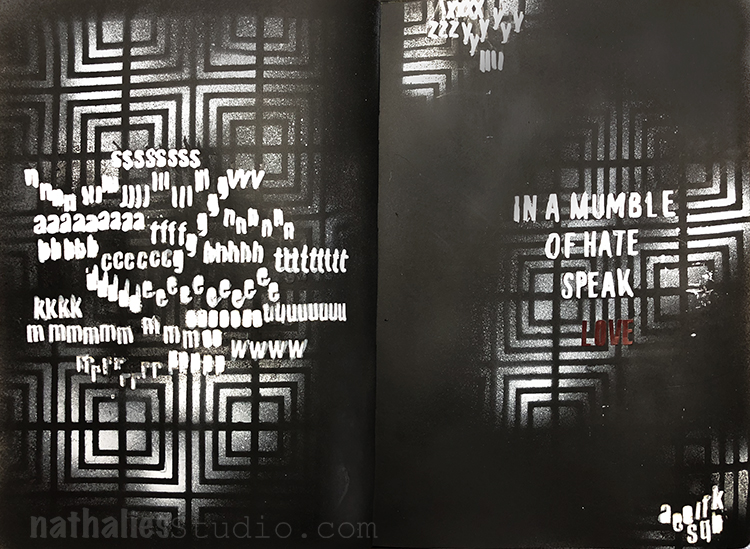 "In a mumble of hate speak LOVE" – by yours truly Nat Kalbach ;)
In the attempt to use more of my horded stuff, I used some older letter stickers, which I placed on top of the page and then sprayed over with black spray paint, then used my Manhattan stencil and sprayed over it with white spray paint.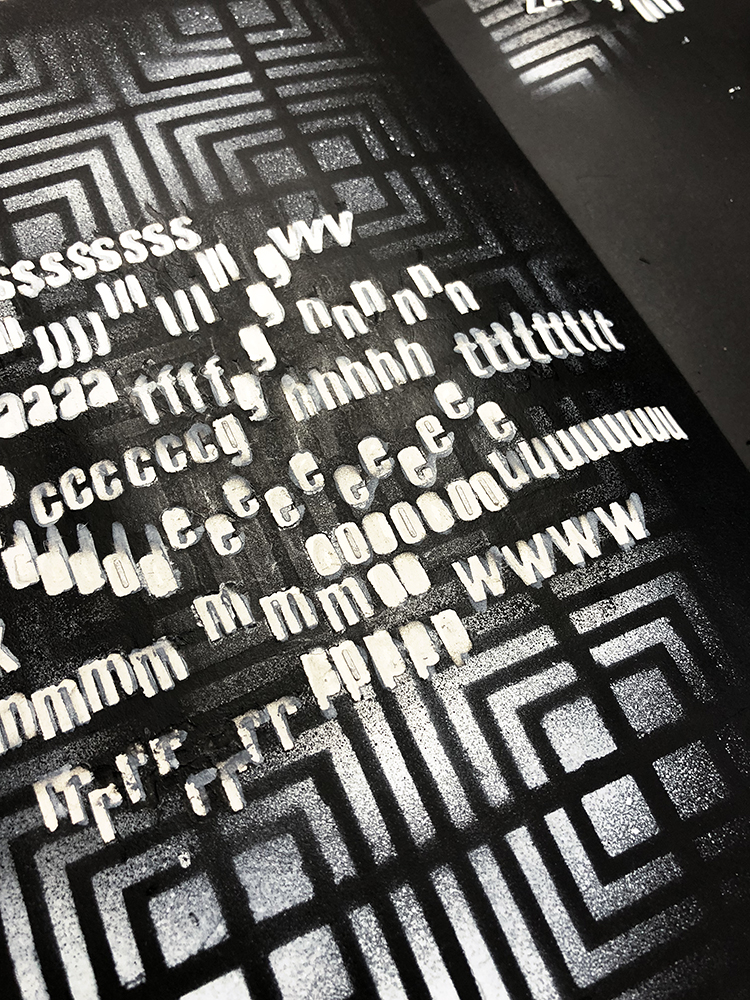 Last I peeled off the stickers to reveal the masked off area as part of the mumble background.
For the Love sticker I used a red marker to go over to make it stand out a bit more.
Here are the supplies I used for the spread