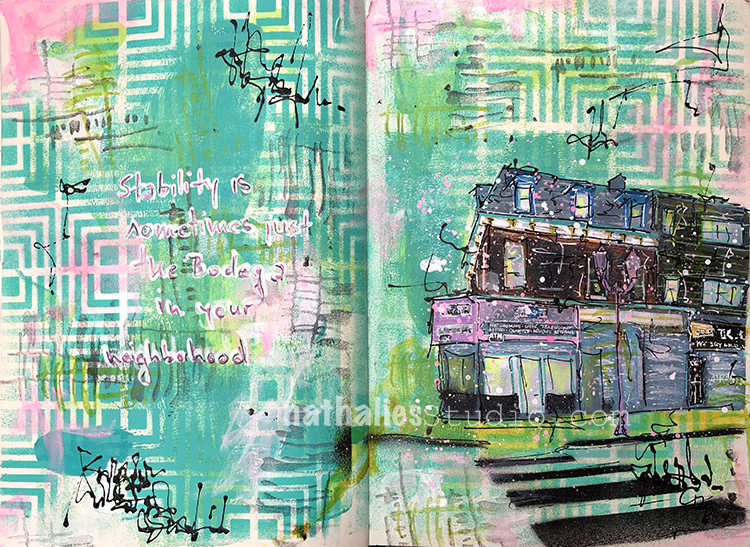 "Stability is sometimes just the bodega in your neighborhood" . I played around in my art journal for a painting of this building on canvas.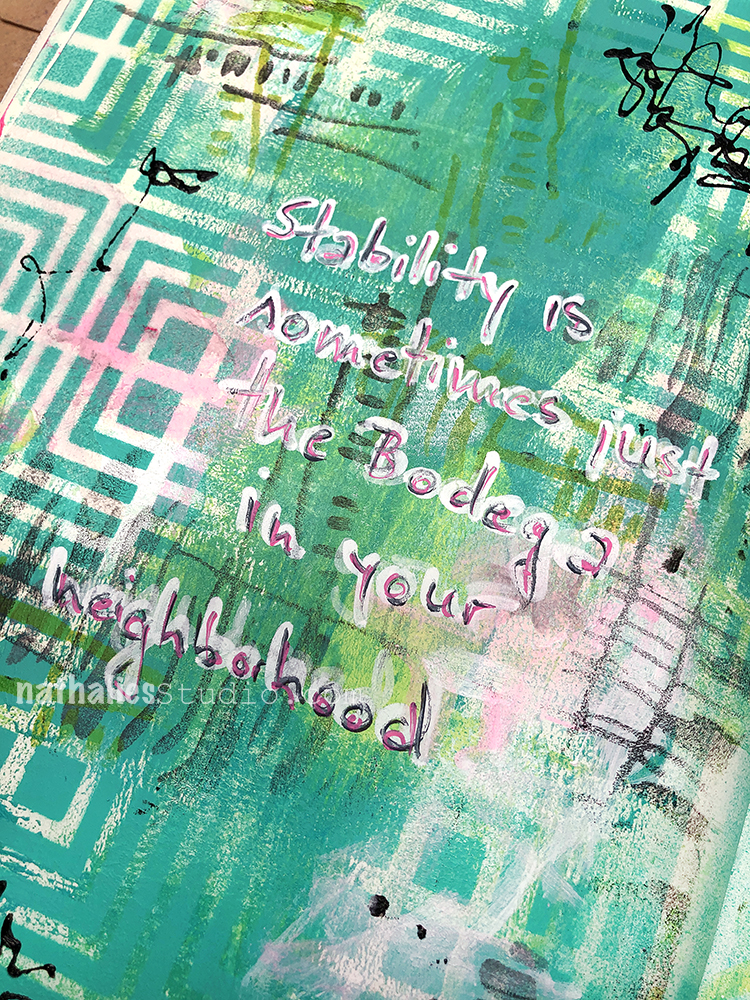 I built up my background with my Manhattan stencil and acrylic spray paint. I also used my Gnarly and Far Out foam stamps along with ink and acrylic paint.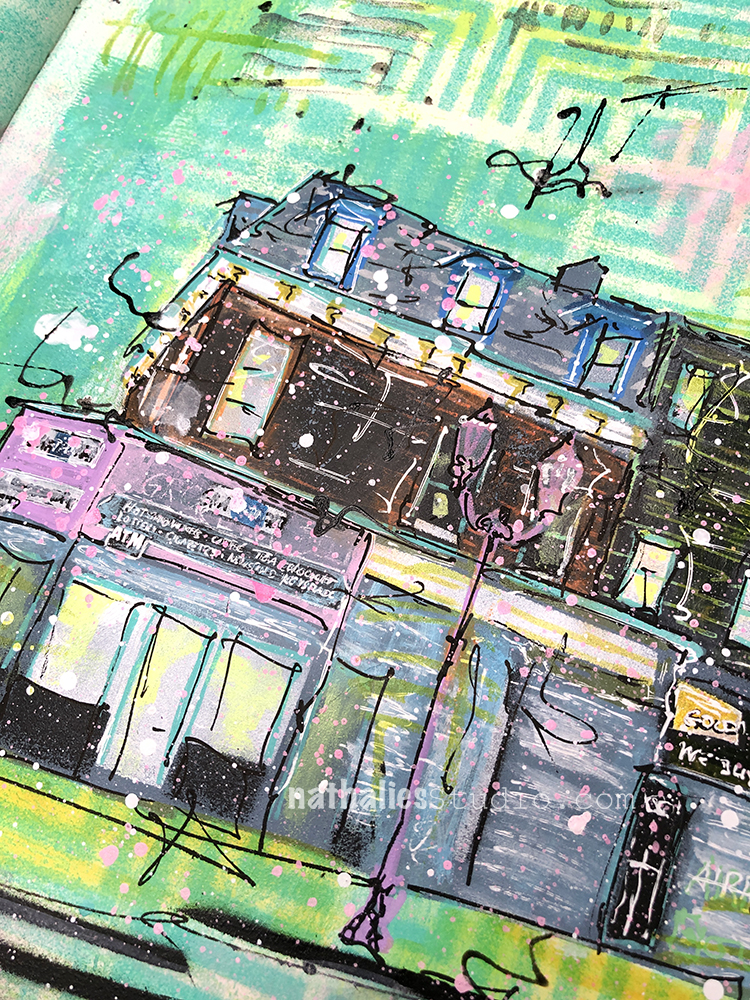 I also used various acrylic markers for my sketch and journaling.
Does your hood have a bodega or corner store that has all those little things you need?
Here are some of the supplies I used: