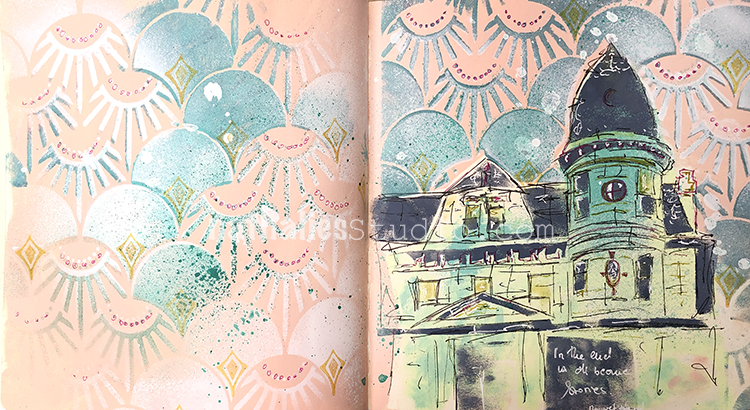 "In the end we'll all become stories." – Margaret Atwood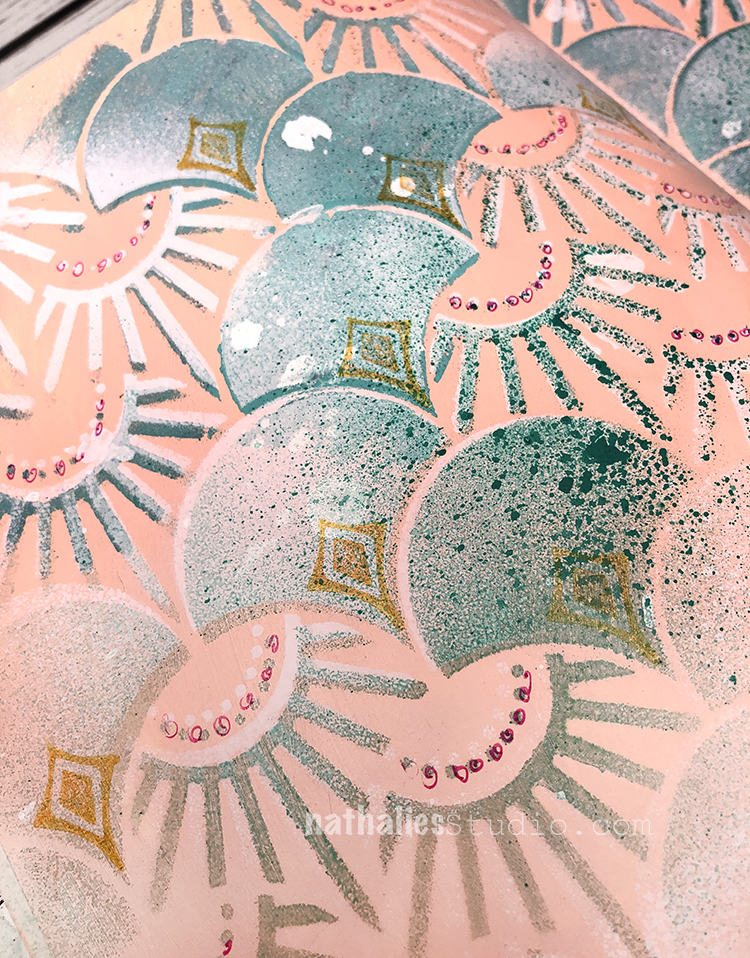 I used Liquitex spray paints with my Art Deco Summit stencil for the background. I also found that my Fanfare rubber stamps fit nicely into that stencil pattern to give a little more detail to the pattern.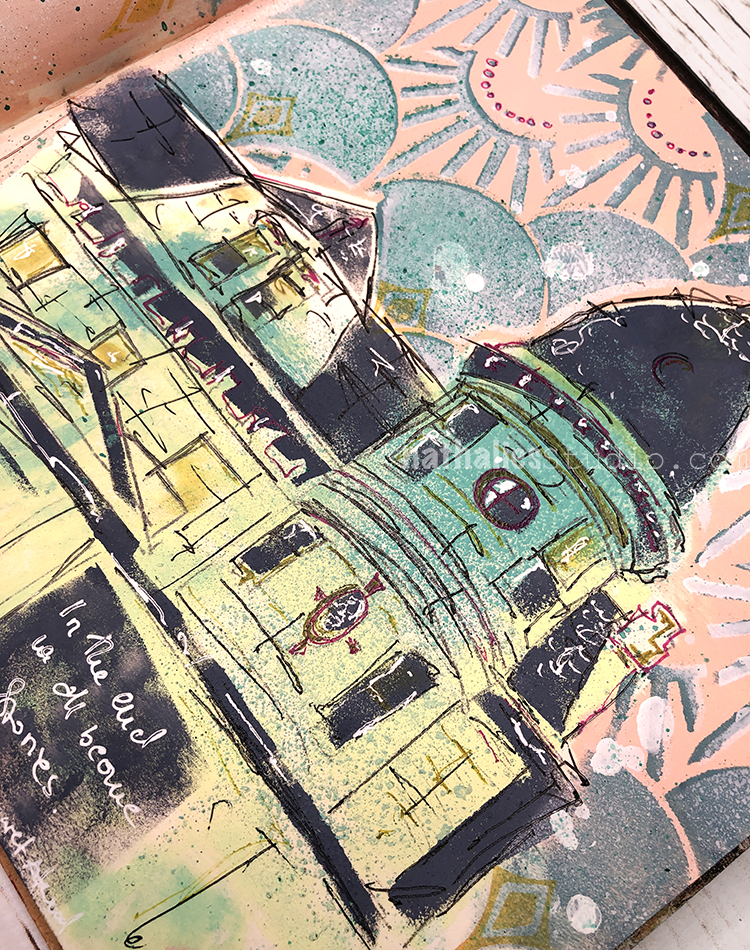 For the house I used a handmade stencil and then went back in with a fine tip Molotow marker for the sketchy lines and doodle marks etc.
Here are some of the supplies I used: