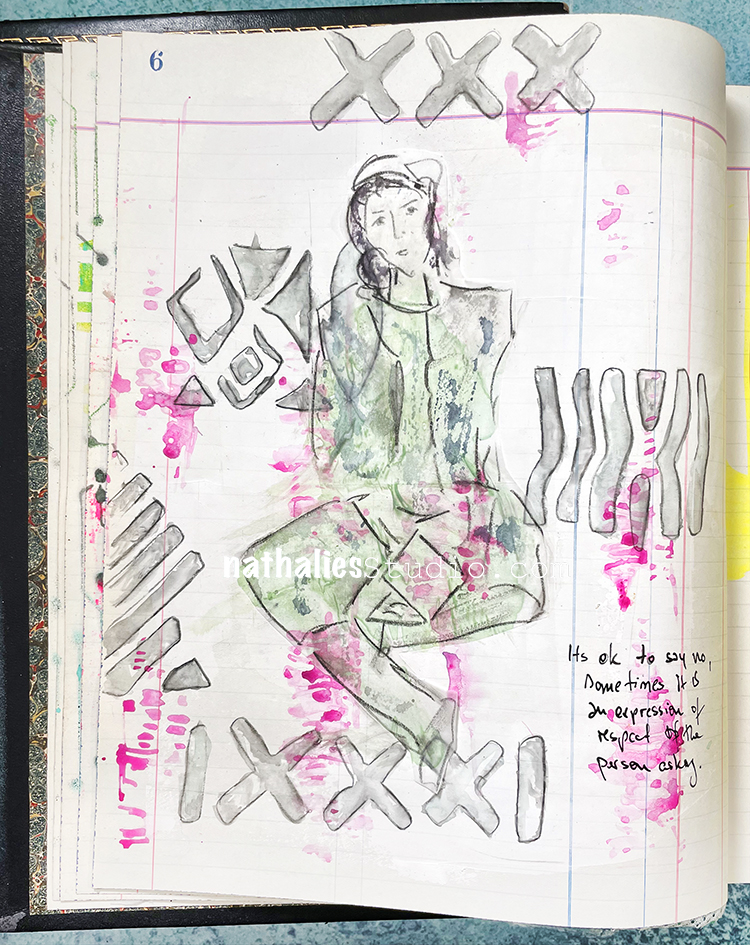 "It's OK to say no, sometimes it is an expression of respect of the person asking."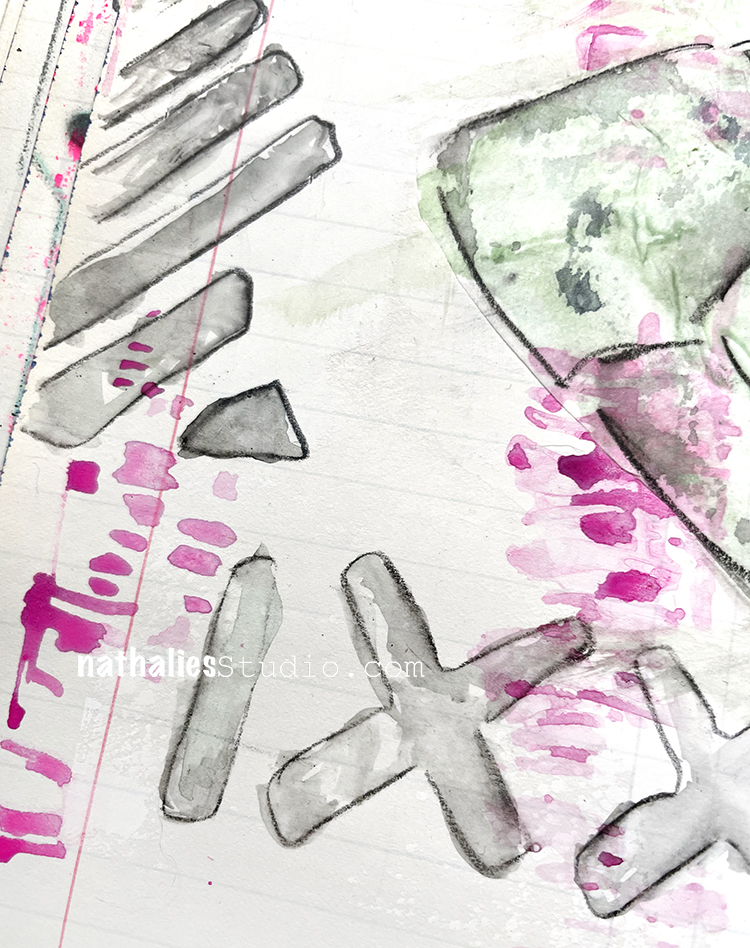 First I primed the ledger page with some light gesso as I did not know how the paper would take water. I used my Batik Stencil and traced parts of the pattern with a Derwent water soluble sketching pencil, then used a wet brush to pick up some of the pencil lines, dragging some grey coloring into the shapes.
I also used my Tokyo Stencil with a brush and watercolor and went over the stencil, knowing that it would not be a defined stenciled image, but liking it.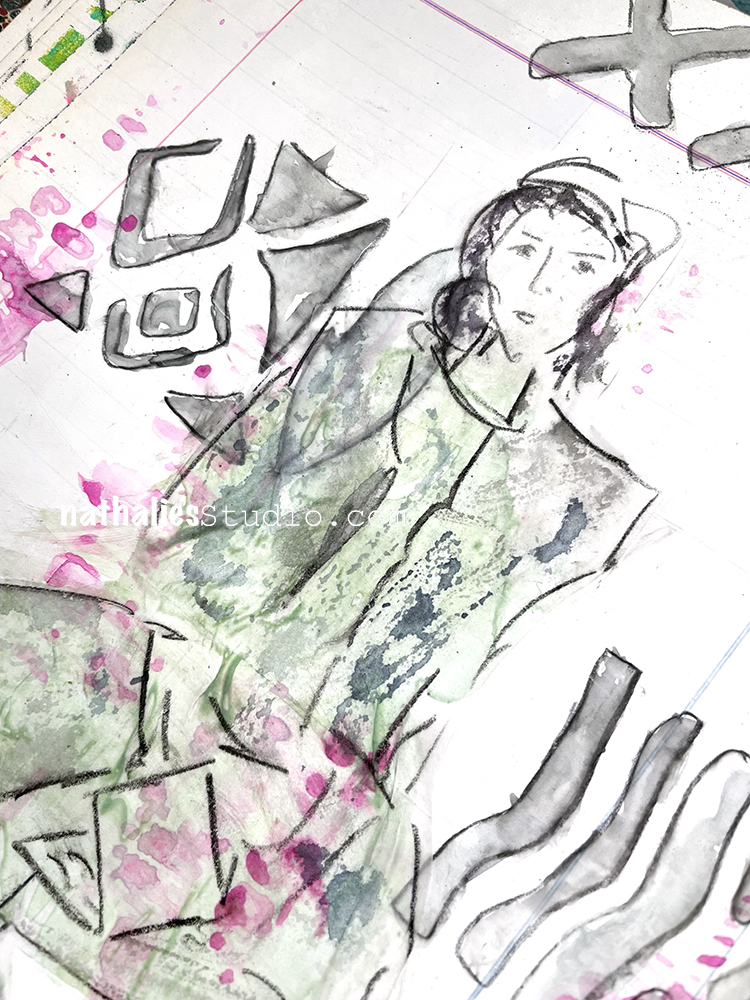 I added a sketch on deli paper, also done with the water soluble pencil, and adhered it with gel medium.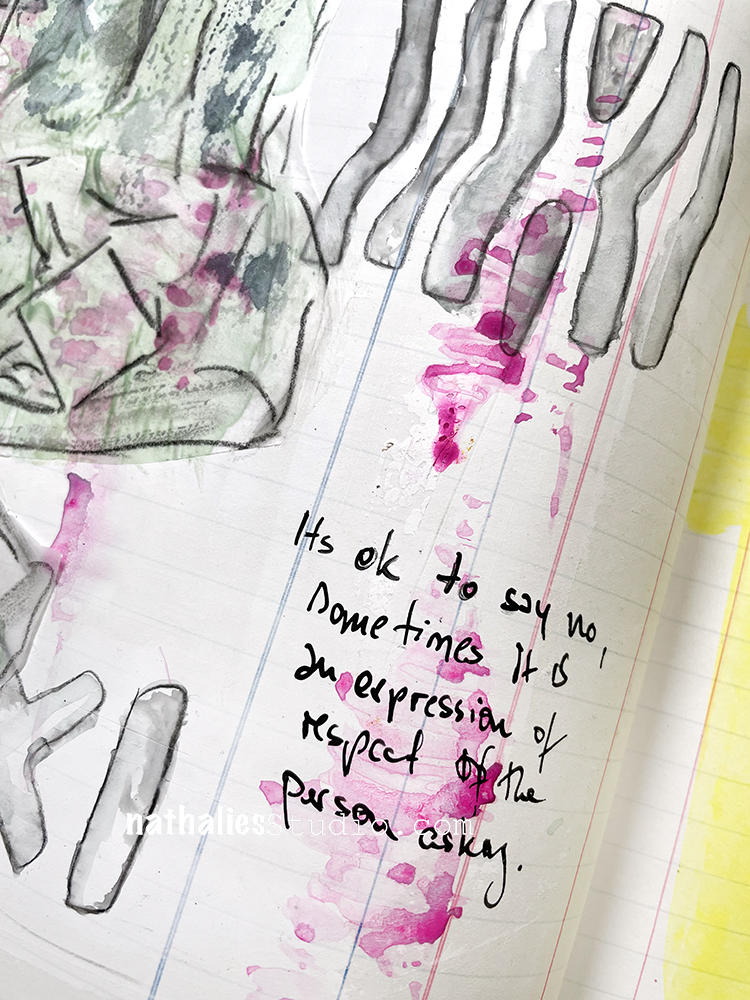 I finished up my page by journaling with a black Posca marker – a super thin one.
Here are some of the supplies I used: