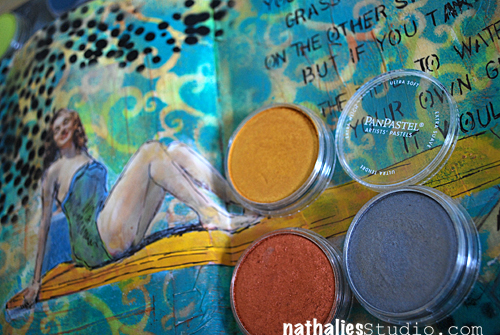 The wonderful people at PanPastel sent me three pans with their new metallic colors to try out and since it is not a big secret that I really love PanPastels, I was looking forward playing with them.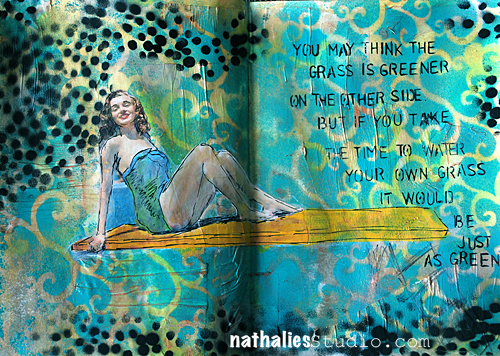 I created a PanPastel Background and then layered here and there some Parchment Paper over it with Matte Gel Medium. This also sealed the background, so that I wouldn't have to use any fixative. On top the the texture that was created with the parchment paper I added some of the metallic colors . Then I layered my Arabesque Stencil over it and sprayed with Spray Paint.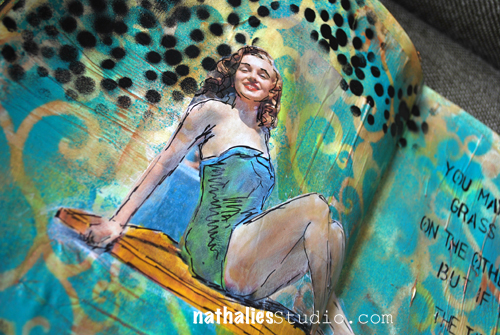 I also used the PanPastel Metallics for accents on the drawings on top of the acrylic markers. I love how you can achieve nice sparkly accents- although…it is so hard to photograph and capture this.
I almost wish it was make up as those colors are so nice but let's face it…I might be better painting on paper then in my face ;)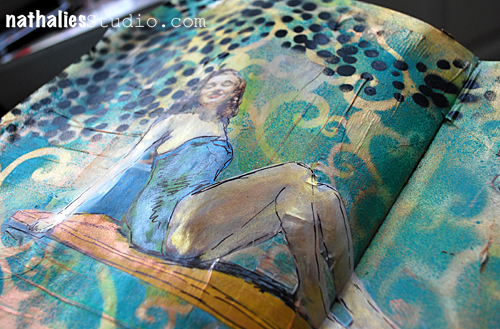 Here are the supplies I used for this art journal spread

have a gorgeous day and don't forget to water your own grass today :)
Nat