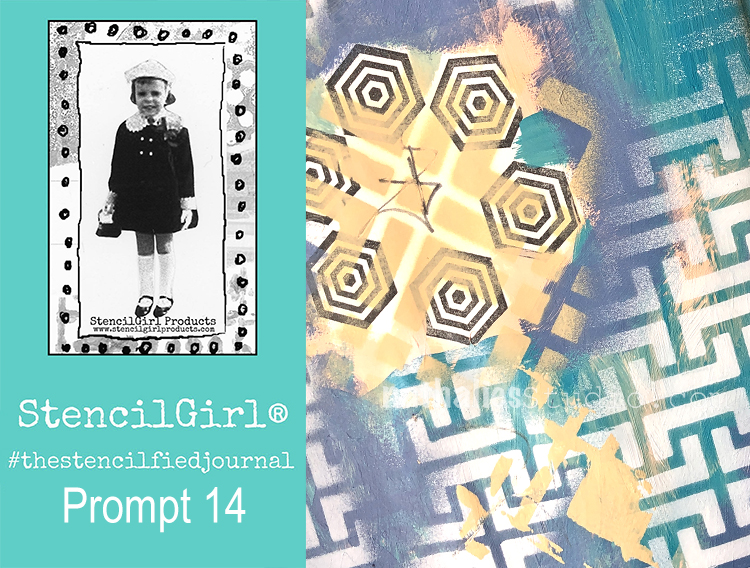 My wonderful friend Tina Walker is at it again – she invited several people to join her Stencilfied Prompts. The prompts are music related and each week she is posting a song. You can be inspired by the lyrics, the video, the album cover or anything related and the only restriction is that you have to use StencilGirl Product Stencils. Here is my take on Prompt 14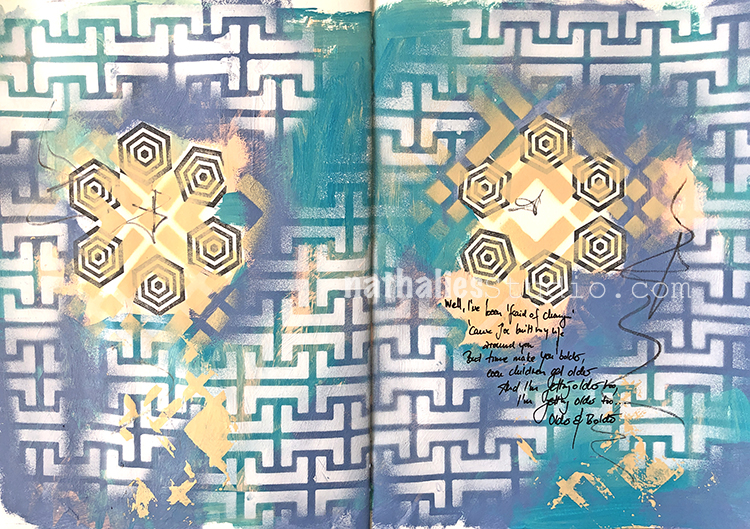 This week's prompt was Landslide by Fleetwood Mac – a song I definitely like, especially if I'm ever in a melancholy mood.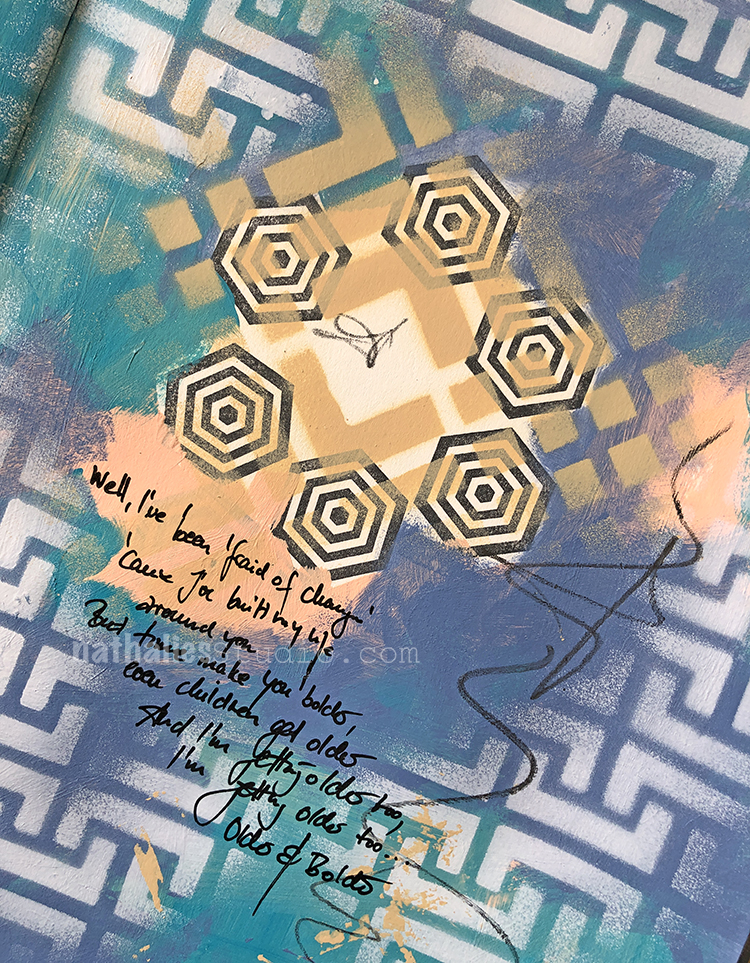 I thought it would be interesting to represent the lyrics with a bit of layered pattern, that comes and goes. I used my Hamburg stencil for the main background, along with my Chicago stencil and also stamped my Space Oddity rubber stamp from the Small Hex set.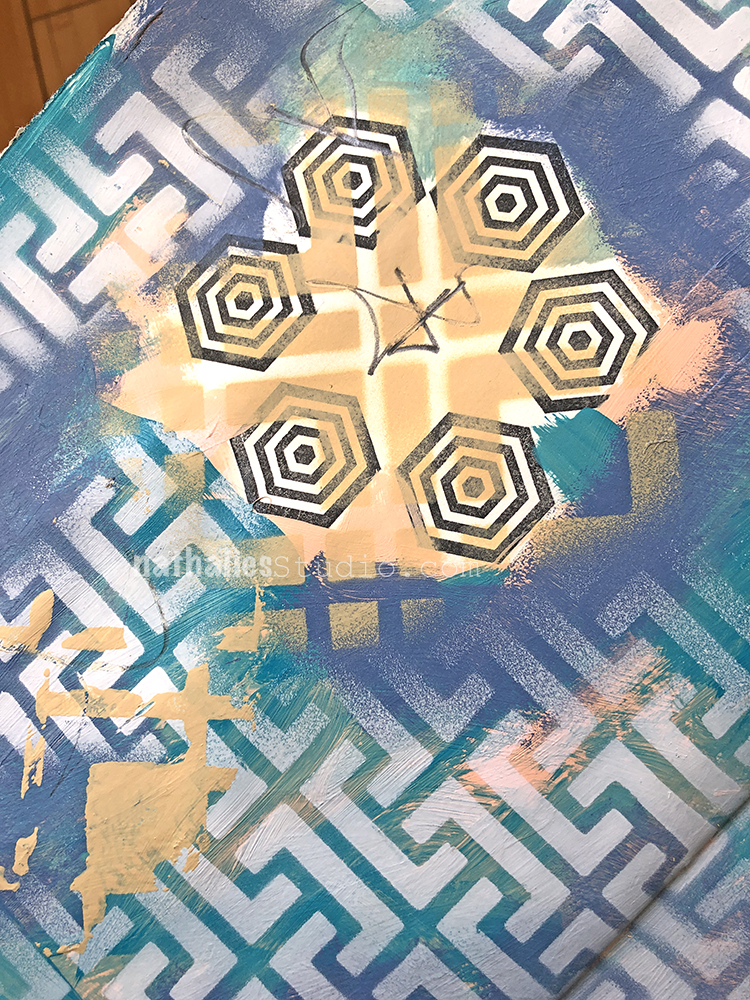 I went a bit introspective with this one, thinking about people coming and going at different points in your life, and the impact they leave on you.
Here are the supplies I used: