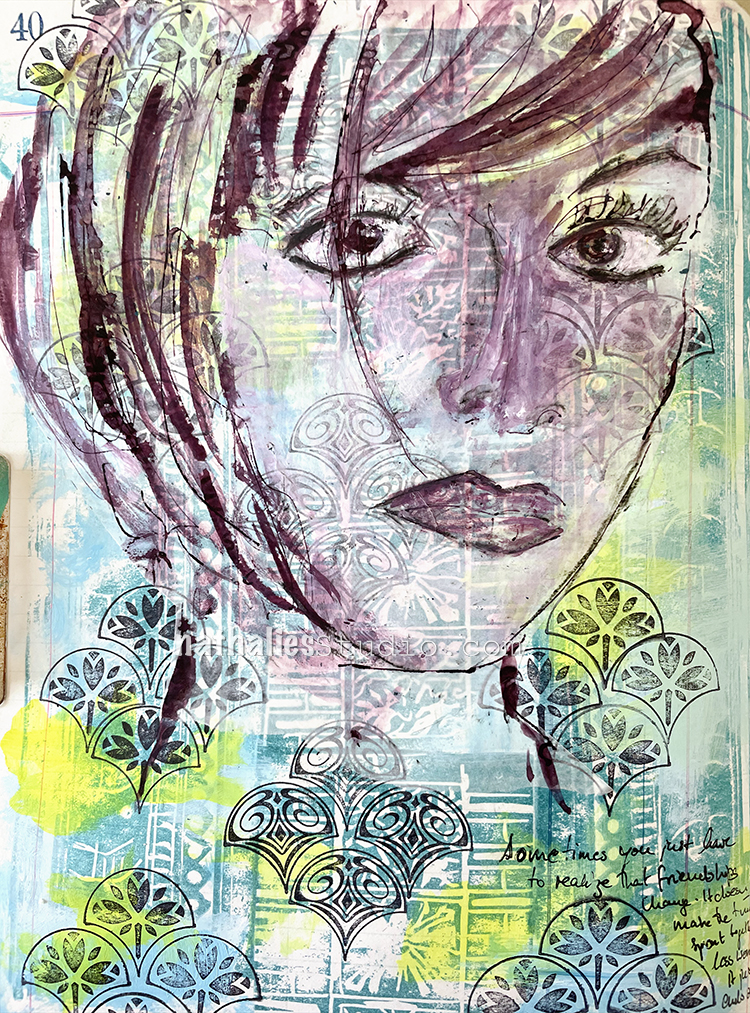 In this page I was just reminiscing that sometimes friendships change throughout the years and that is ok, it doesn't lessen the good times, it is just a different path.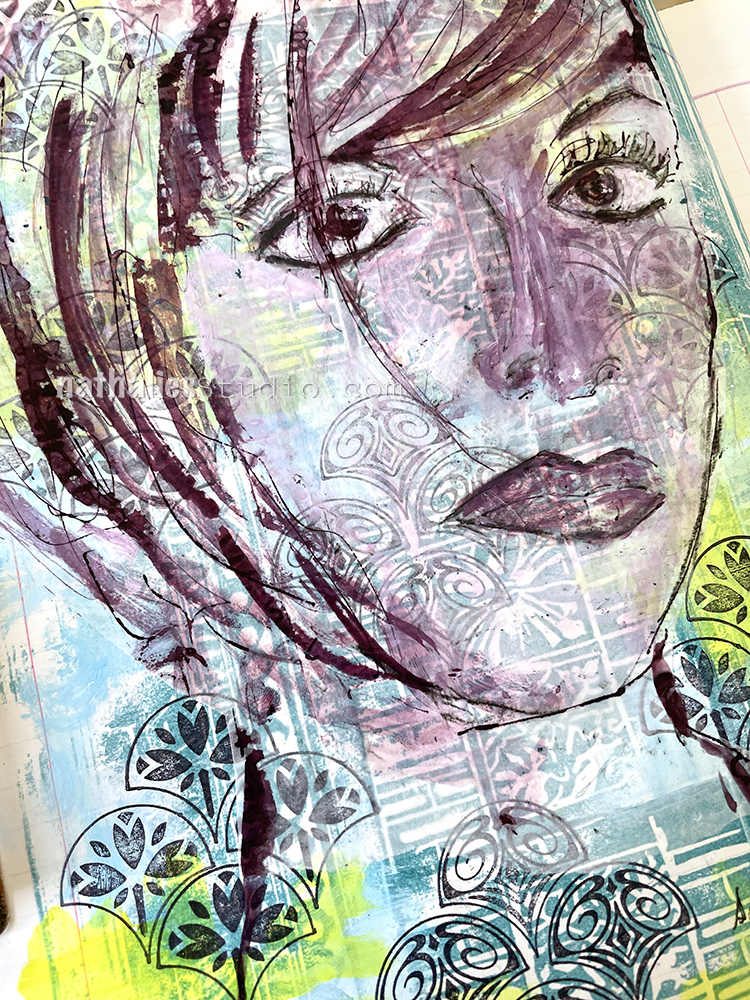 I started out the background with layering some of the architectural stamps I had carved a long time ago, using versa fine ink to stamp with them. Then I added a bit of yellow and light blue acrylic paint in some of the gaps to brighten it up. Next I stamped a pattern with my Fan-tastic Small rubber stamps and archival ink in black and added a sketch in ink done on deli paper. As you can see, I had a bit of a nose job struggle …but I am cool with it LOL. You just have to let go sometimes.
I adhered the deli paper with Liquitex matte fluid medium. I love when the background fades a little bit behind the deli paper but still comes through.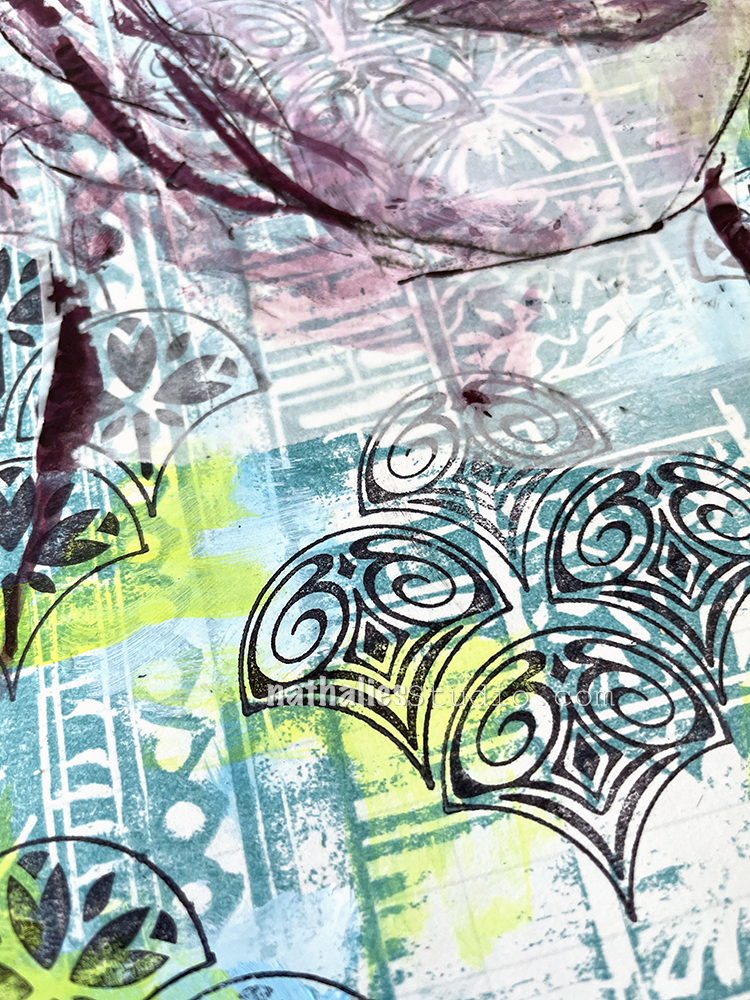 Here are some of the supplies I used: