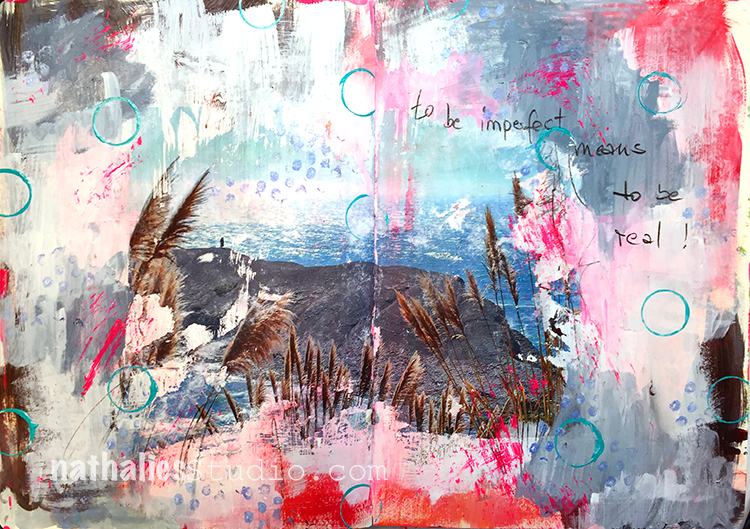 "To be imperfect means to be real" – I thought it was a perfect quote for a spread featuring an image transfer :)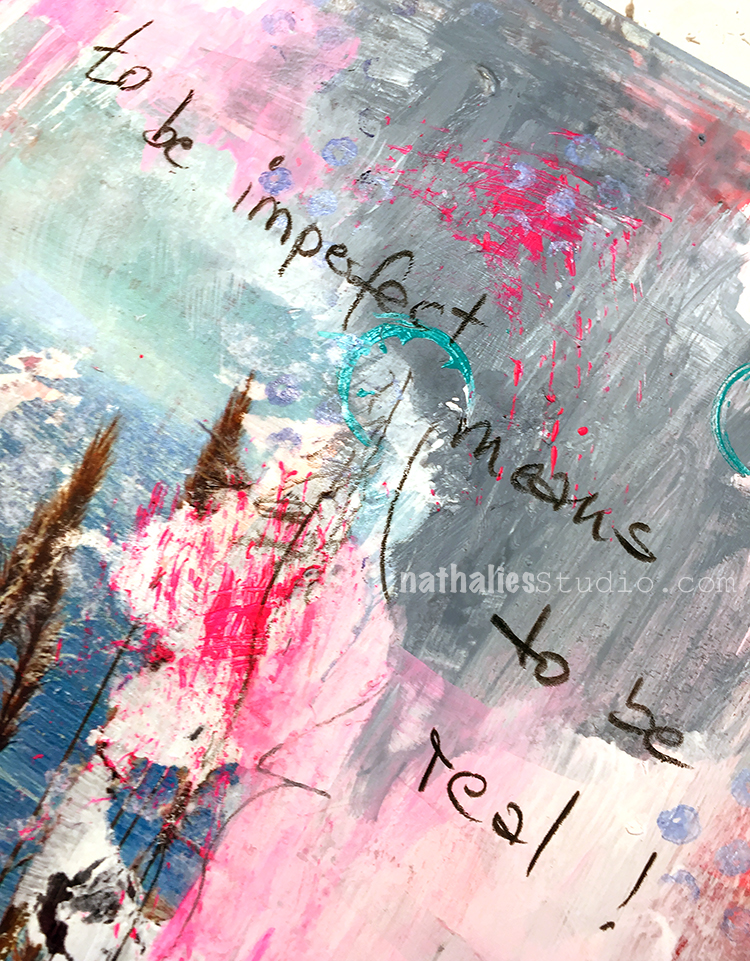 I love how imperfect image transfers look and how they can lead to a grungy and interesting page. I wrote the journaling with a soft pencil as I felt that would fit best with the overall look.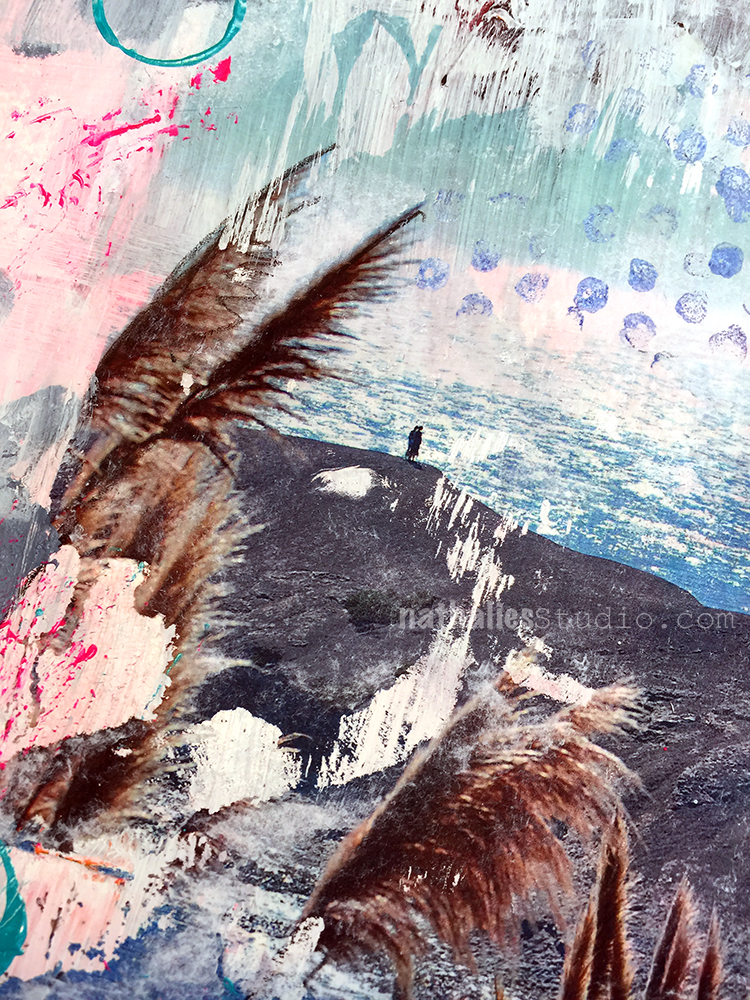 I added some stamping with my Grannies stamp and also stamped some circles with a lid and made some marks with a stiff brush.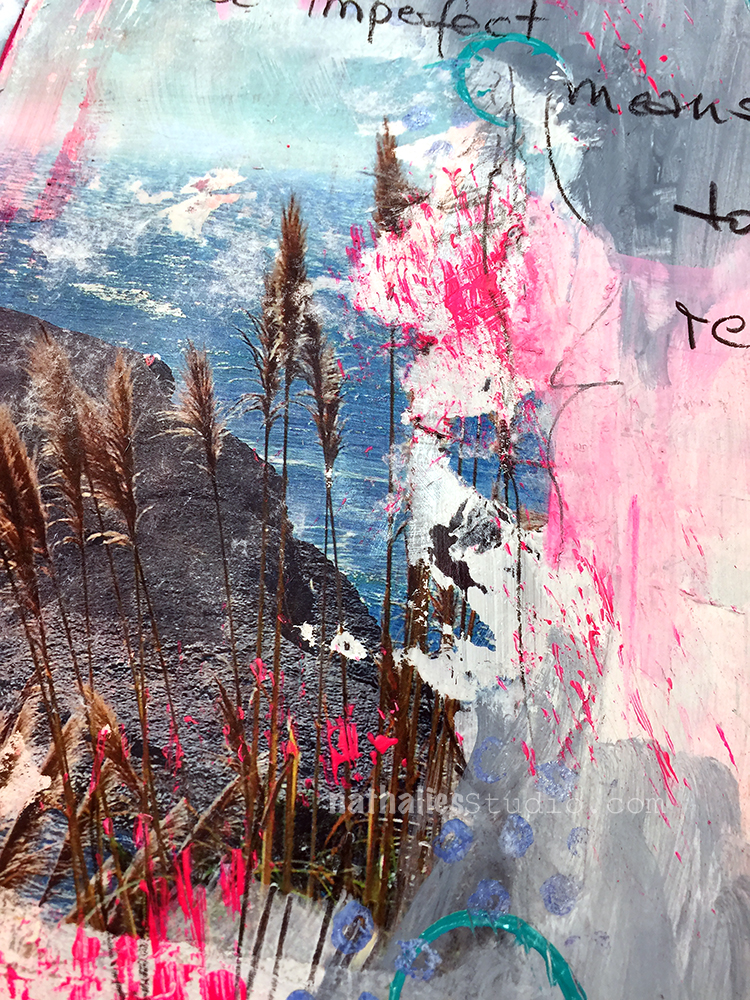 Here are some of the supplies I used for this spread