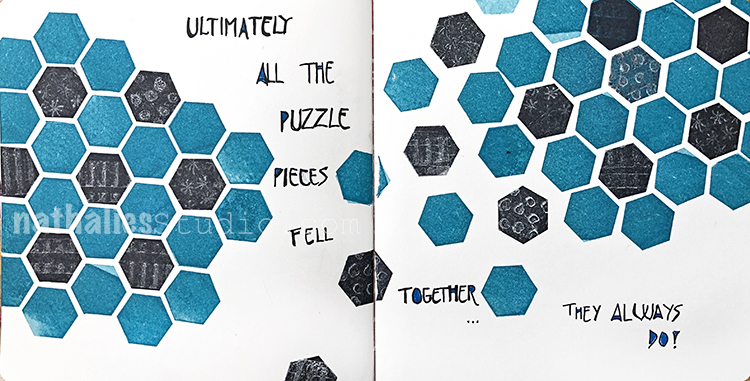 "Ultimately all the puzzle pieces fell together… they always do!"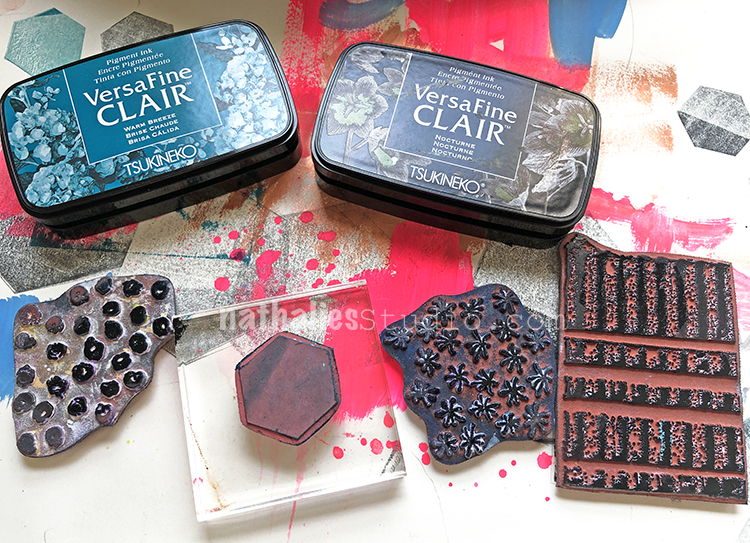 I used the stamp kissing technique with this art journal spread – inking up my Solid Hex Small stamp, then pressing a patterned stamp (here my Grannies, Star Fish, and Blocks stamps) into it to remove ink, and then stamping the hex onto my paper. It's a great way to use solid and patterned or textured stamps together.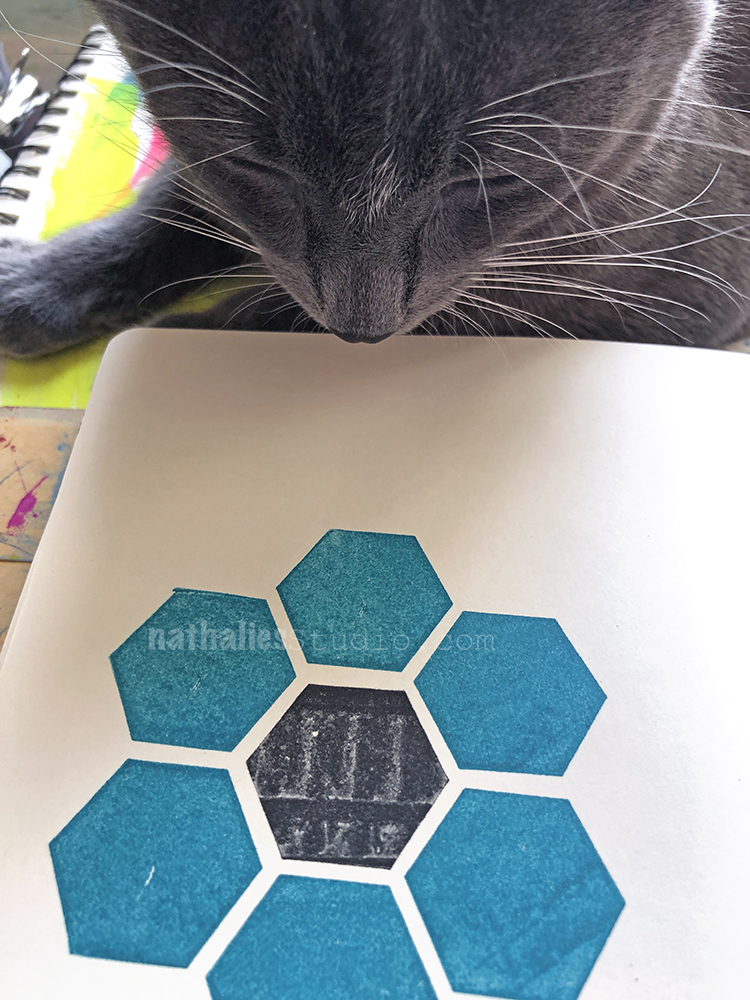 Oh look who showed up to give his kitty inspection? Pretzel always likes to get involved in the studio lol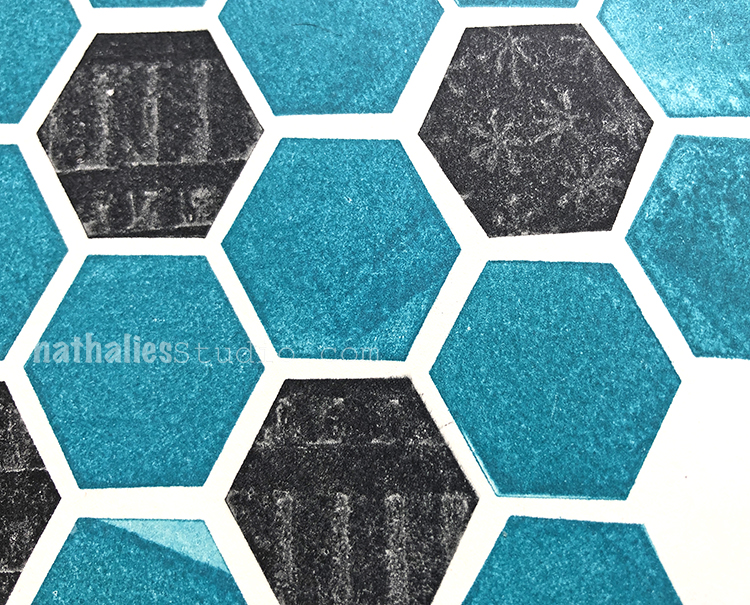 I tiled up a pattern using plain Solid Hex Small stamps with teal ink and then went back into some with the stamp kissing in black ink.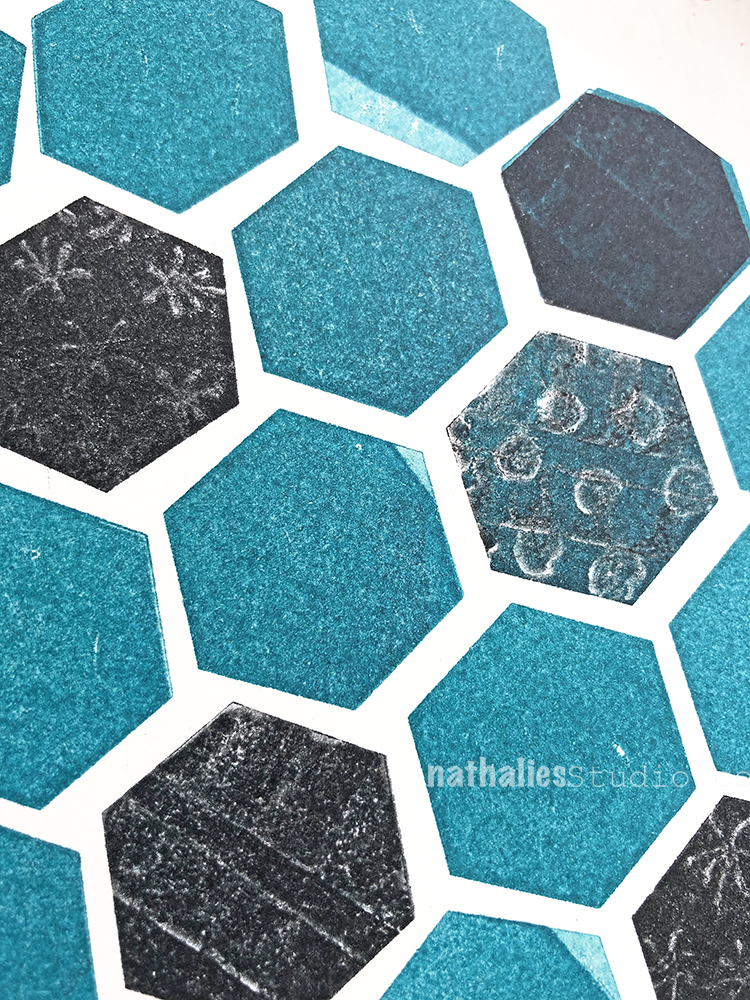 I love that the stamp kissing gives a bit of grungy effect – almost looks like static on an old black and white tv or an old pixelated photocopy.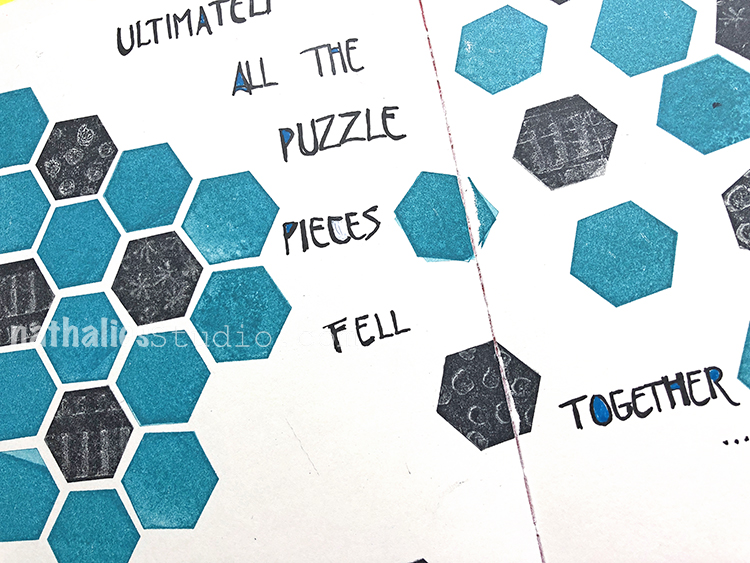 To finish it off I did my journaling with Winsor Newton fine liners.
Here are some of the supplies I used: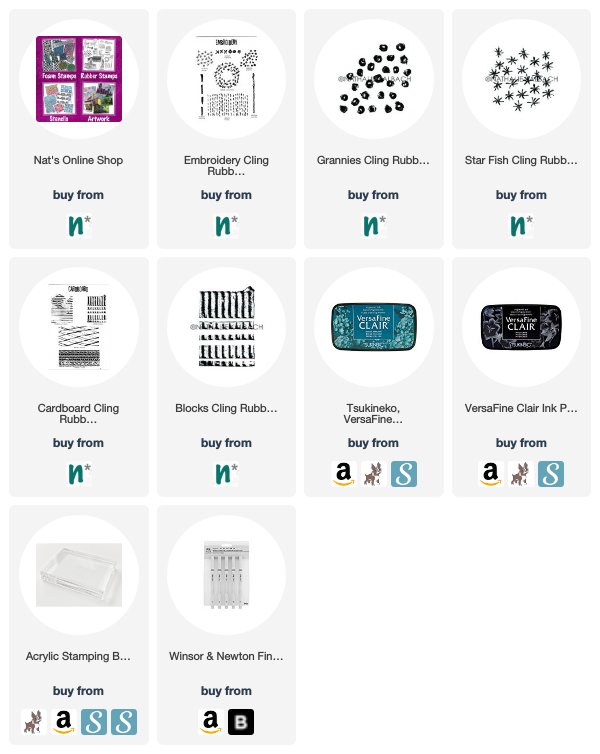 And I hope you join me on Wednesday October 16th at 3pm EST for a Kaffeeklatsch chat on Facebook! I'll be broadcasting live from my new studio and catching up with you on everything that's been going on around here :) Stop by and say Hello!!!