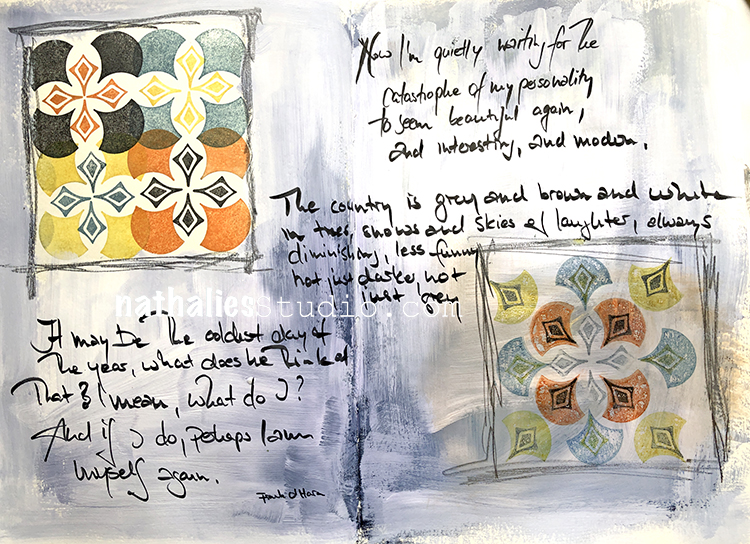 For this one I chose some stanzas from the poem Mayakovsky by Frank O'Hara.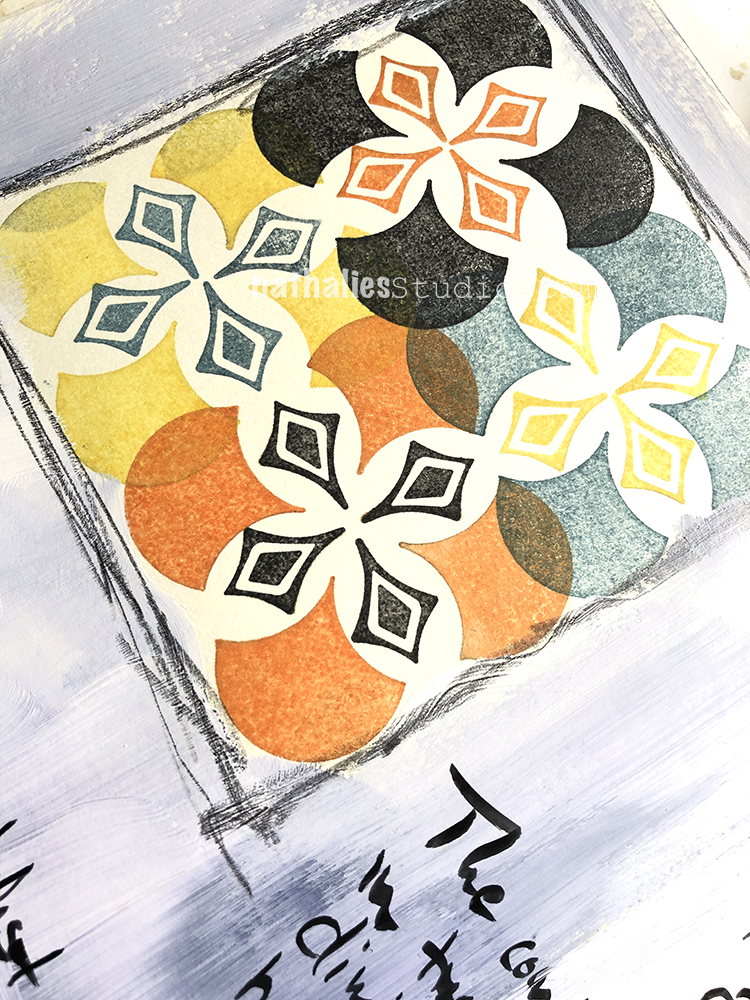 Here I stamped with my Sold Fan Small and Fanfare rubber stamps using Moonlight Duo inks. I filled more of the page with the pattern, but sometimes you need to edit. So I came back in with acrylic paint and gesso and covered all but this section up.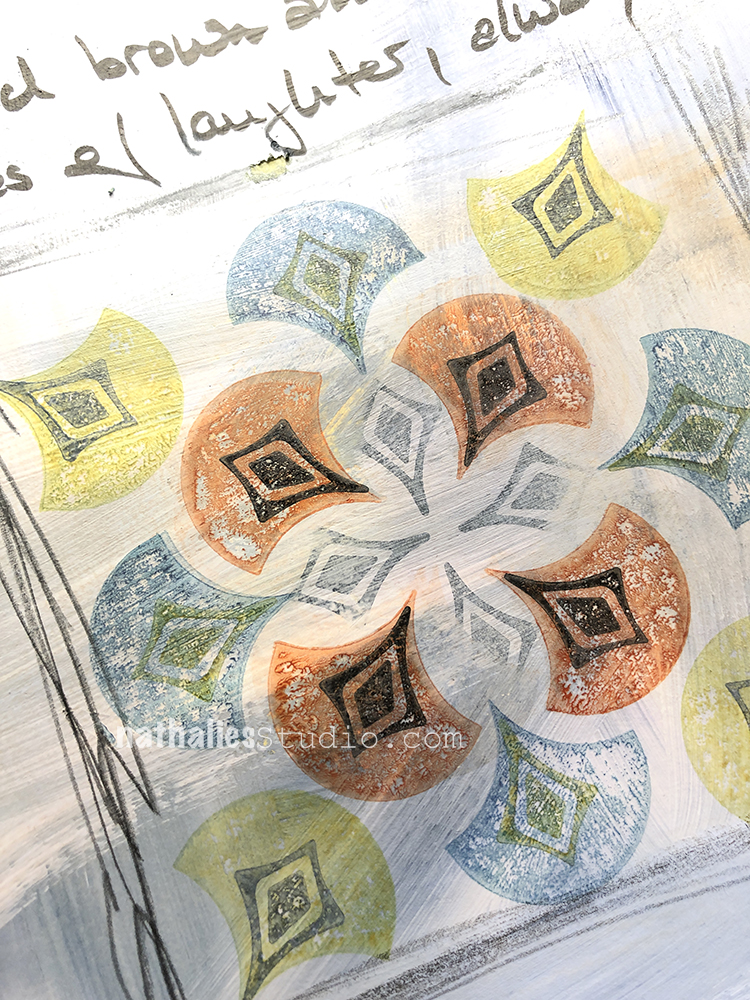 I went back in with some more pattern here. All in all, a fairly straightforward page, highlighting some poetry that I am currently digging.
Here are some of the supplies I used: