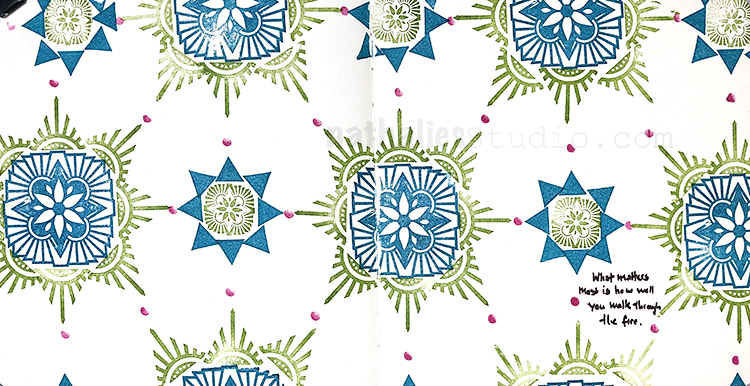 "What matters most is how well you walk through the fire." Hoping to see everyone on the other side when all this has passed.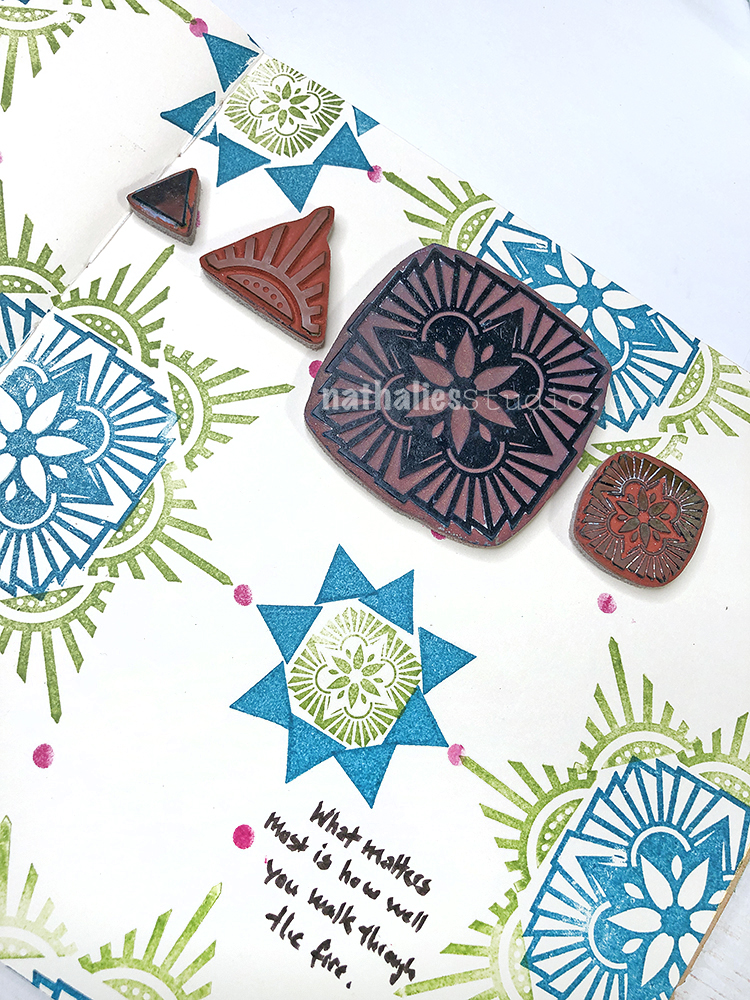 I created some star shaped patterns using my new Triangle Love rubber stamp set, along with my Floral Tile Large and Small sets. I love finding new ways that all of these stamps work together. Pattern building is definitely a good zen activity.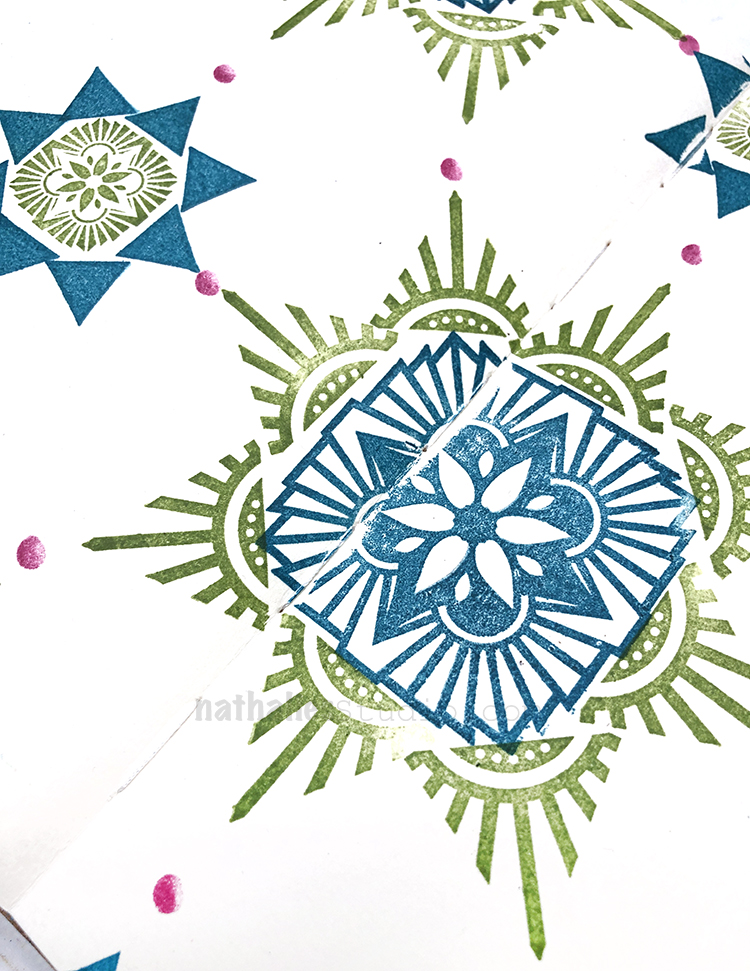 I also used a pencil eraser for the pink dots here and there – the little details tie everything together.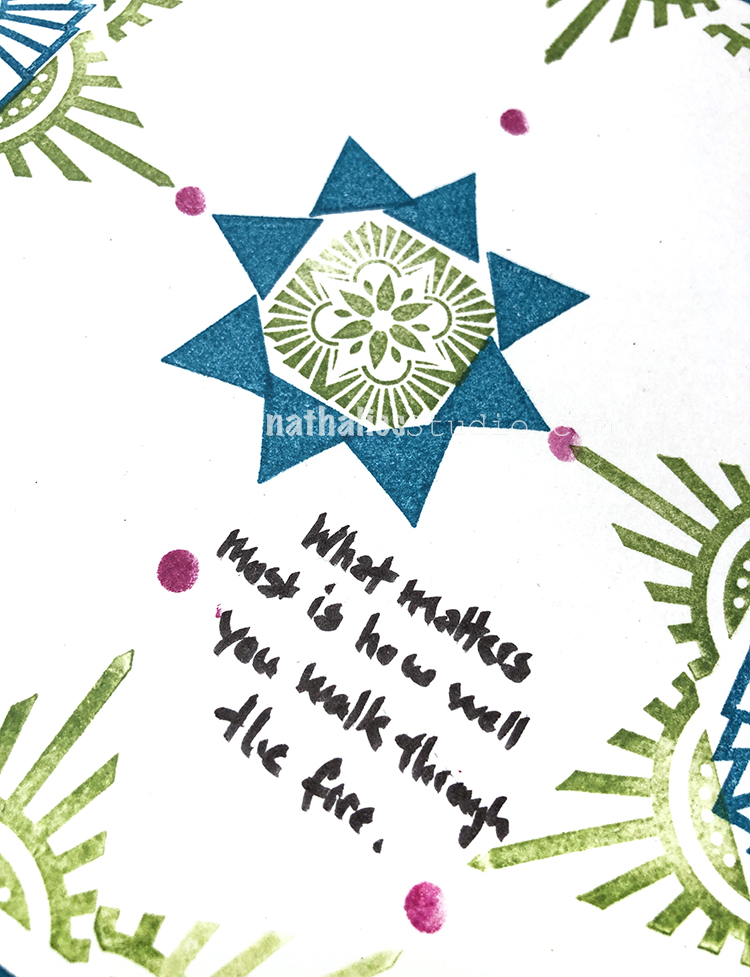 Here are some of the supplies I used: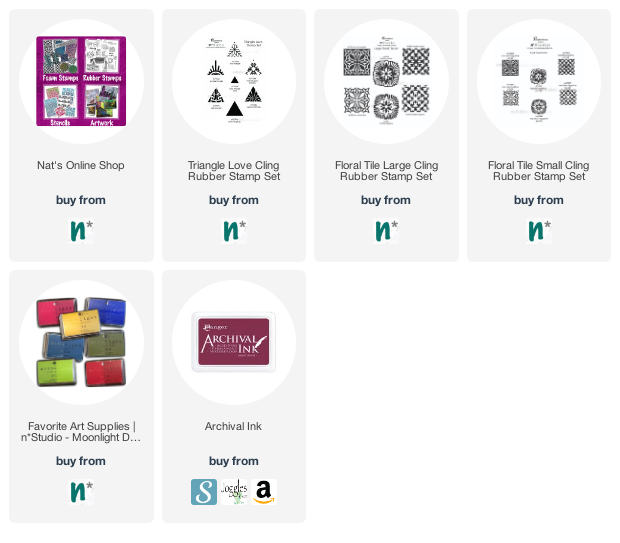 ---
Also some workshop news: The year long course Wanderlust is back on sale again and my lesson is coming up on May 1st. You can still sign up for the class HERE – it has 27 teachers and 50 lessons to get you going on your artistic journey.

---
And join me tomorrow, Friday April 24th at 12noon EST for a Kaffeeklatsch chat on Facebook Live – I'll be telling you about my newest online workshop and also hearing from you – what are you up to these days at home? Drop in and say hello!