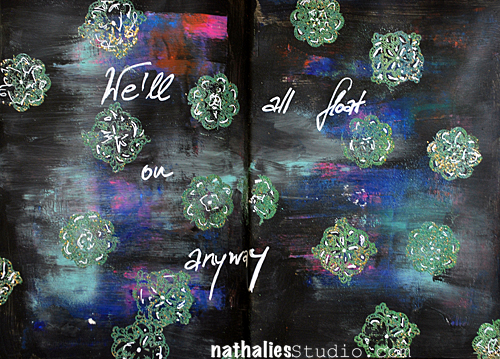 I love how the background for this page turned out – it was very bright and wild until I covered most of it with black and that made it for me.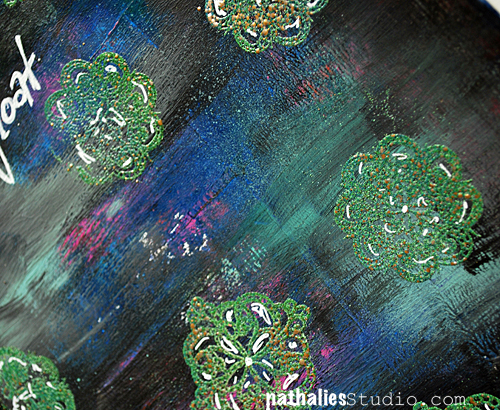 Embossed with my old stamps I designed for Sultane and Stampendous Aged Green Embossing Enamel  – love that stuff!
Have you used any older Supplies you "found" again recently?
Have a gorgeous day
Nat