"Gossip dies when it hits a wise person's ears" – what a wise quote :) – Not mine unfortunately I didn't see a name attached to it.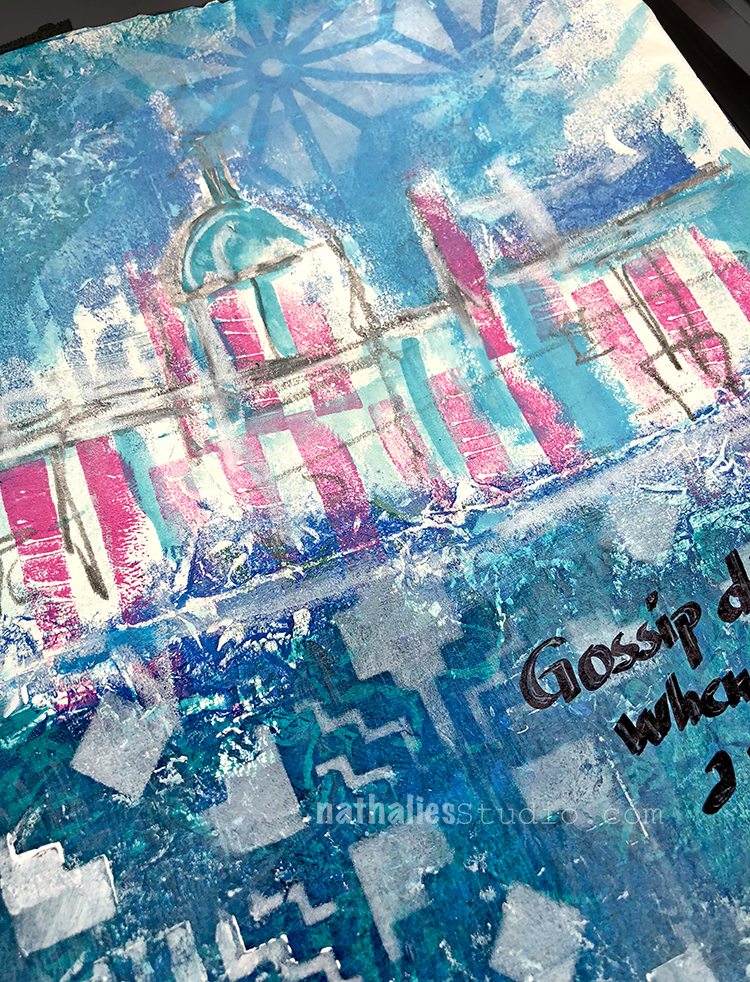 this spread started out with a mono printed page and it somehow reminded me of a One Thousand and One Night Scenery so I picked the Star Struck and Santa Fe Stencil to build up on the theme.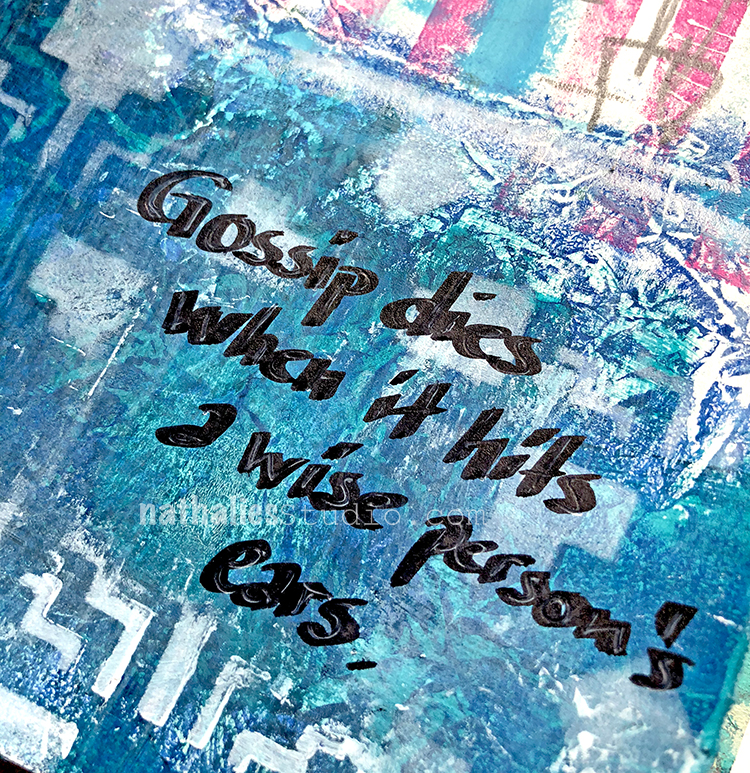 I used a calligraphy pen to write the journaling and added some white on top of it.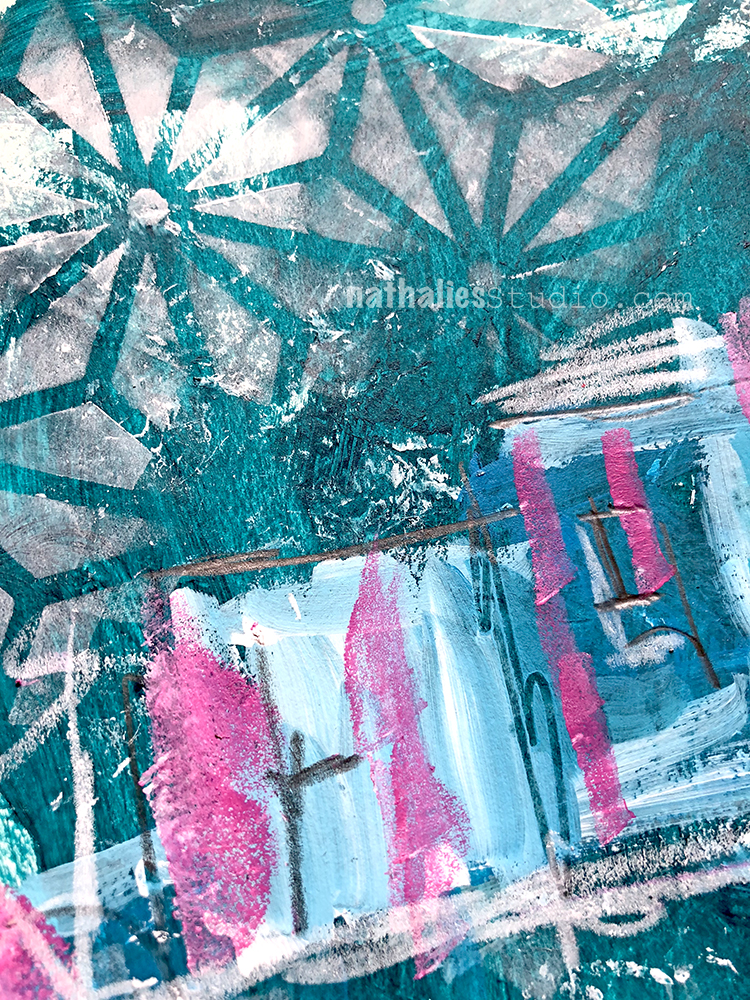 some pencil marks and some additional "houses" and done. I had fun with this.