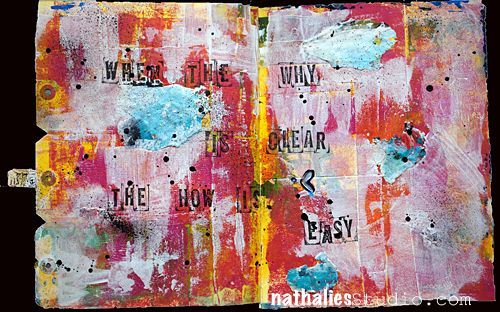 When the why is clear, the how is easy. – unknown
I love this – makes so much sense in so many parts of your life :)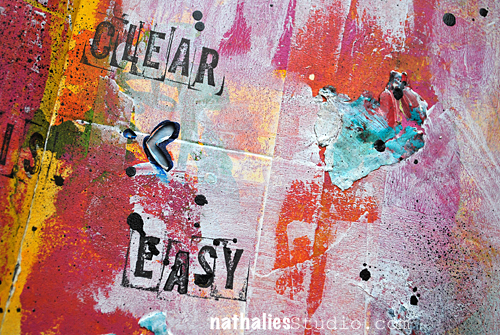 Used Soft Body Acrylic Paints on the background and layered them adding gesso here and there. I also used some paint skins and applied them with Gloss Medium and Varnish – I love how they fuse into the background and yet add texture and visual interest.
Then I just stamped the quote with the wooden alphabet stamps.
Done :)

Have a gorgeous day!