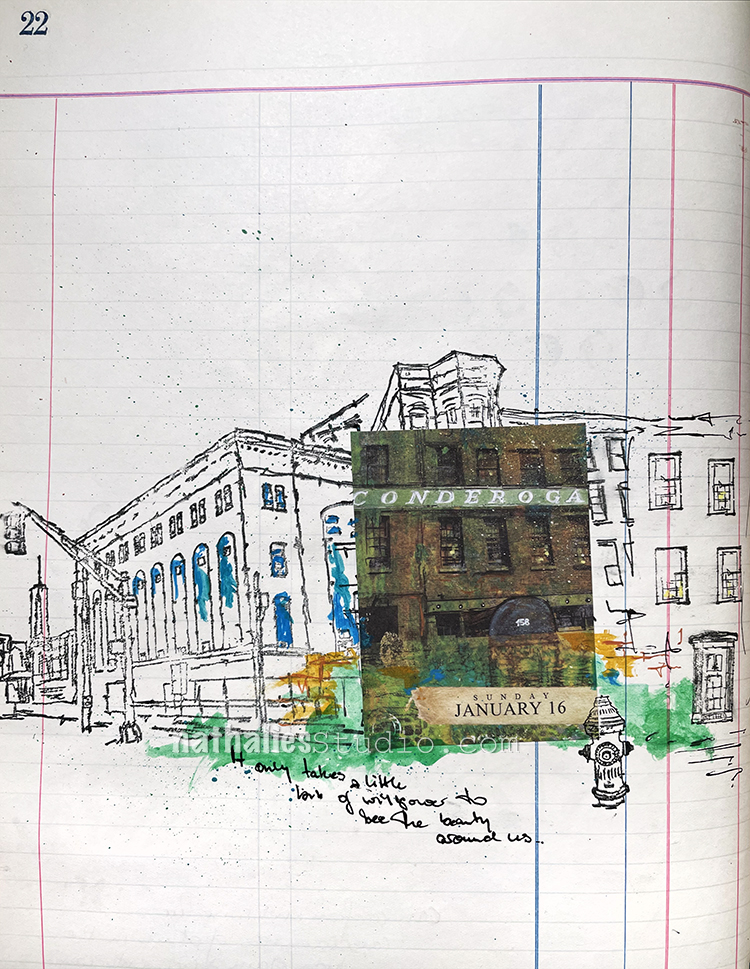 "It only takes a little bit of willpower to see the beauty around us."
For this page in my vintage ledger art journal I used archival ink with my Stroll Through the Hood 1 and Hydrant rubber stamps. Then I added some color with acrylic markers and collaged in one of the Artist Almanac calendar pages that had my painting on it. As you may know, that super popular Almanac is sold out.
It is fun to use some of my old artwork as a starting point for something new. This painting is called Pencil #2 and is still available here in my online shop.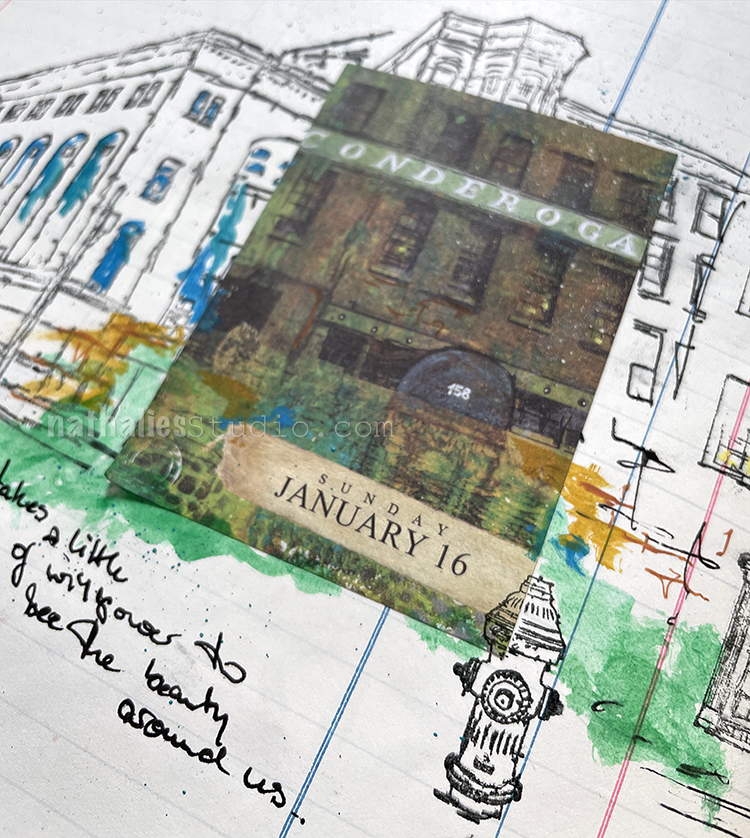 Here are some of the supplies I used: