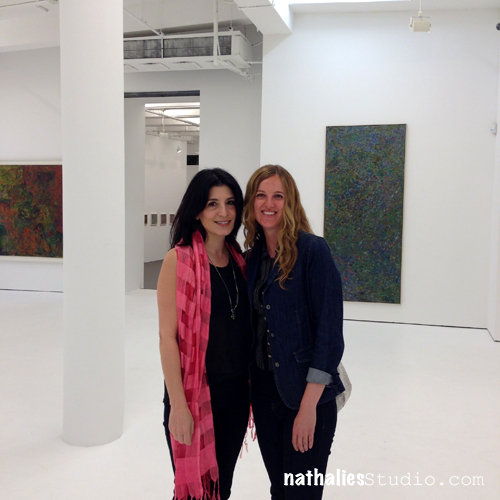 My wonderful neighbor and new friend Elena (left) volunteers at Mana Contemporary here in Jersey City and told me that I'd had to go and visit it with her. She offered our friend Kim and me a private tour and so we did. We had a great afternoon – three artists – different fields: an actor, a furniture designer and mixed media artist – spending time together. Now, what is Mana Contemporary? Let me explain this cluster of warehouse buildings in the middle of my city or better Wikipedia explains:
"Mana is a cultural center that opened in May 2011. It provides services, spaces, and programming for artists, collectors, curators, performers, students, and community. It includes artist studios, exhibition spaces, and storage and on top an extension of the fine arts transportation department of Moishe's Moving Systems."
And so it could go on. Let me show you a video by Mana Contemporary from last year explaining some planned renovations- some of them already nowadays done – and you get a little sense of how huge and amazing that place is:
Future Renovations at Mana Contemporary from Mana Contemporary on Vimeo.
So – as said we arrived at this amazing building and Elena took us on a tour  and we started with this exhibition by Milton Resnick :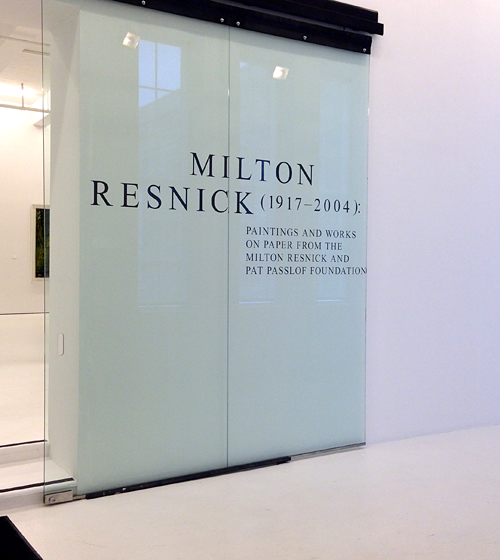 The scale of the work and the rooms, the light – just incredible – I am just posting some pictures to tell the story- but in truth- they do not do justice at all- you gotta go!!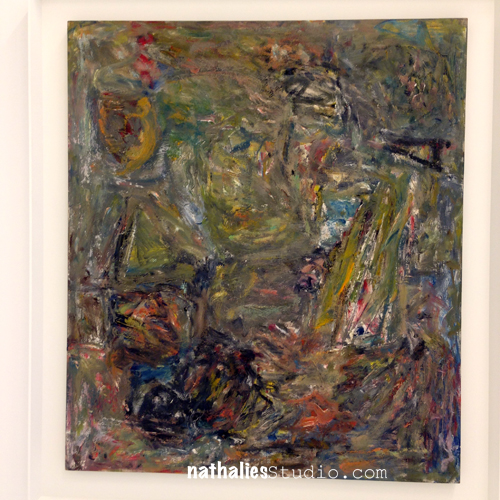 Be still my heart at the texture and brushstrokes of Milton Resnick. There is so much energy involved in this acidic color palette used . Love it.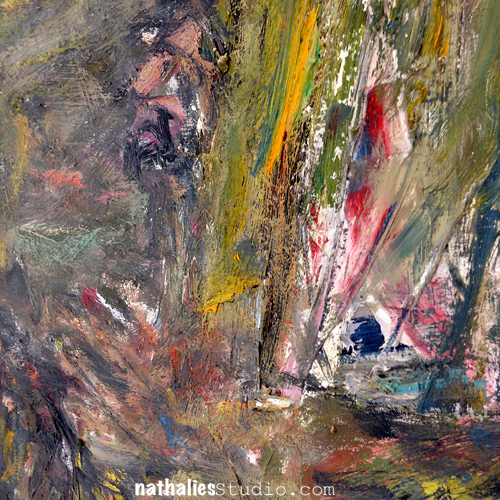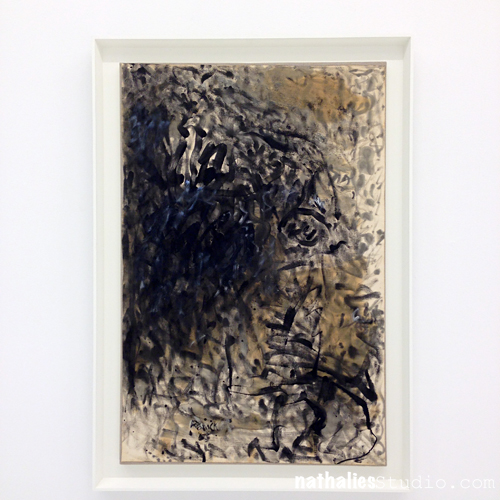 Love how his signature is part of the painting .
Amazing.
Left and right to the gallery you have huge storage space for art work …and you walk past a dance rehearsal space shared by Karole Armitage's and Shen Wei's troupes, with a glass wall – because one of the immanent and important things happening at Mana is that you can see the process, visit the artists in their studio, you as a viewer can see the art take shape and that makes the whole thing even way more interesting and exciting. For the artists this is a great opportunity as they come out of their studios and eat together in the Mana Restaurant and talk to each other and can collaborate – what a dream …come true! There is nothing more inspiring and sparking in your work as an artist then the discussion and time with other artists.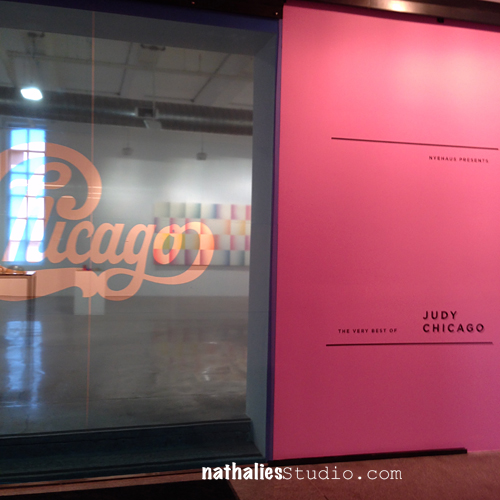 A wonderful Judy Chicago exhibition – here a prototype of one of the Dinner Plates that is part of her installation The Dinner Party which is on permanent exhibition at the Brooklyn Museum.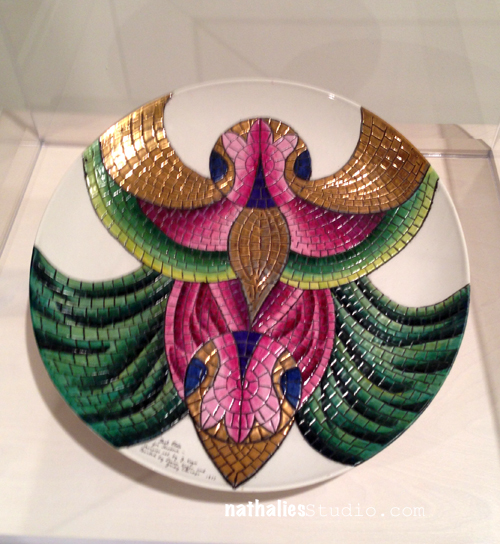 Here is a part of her triptych Rainbow Man Composite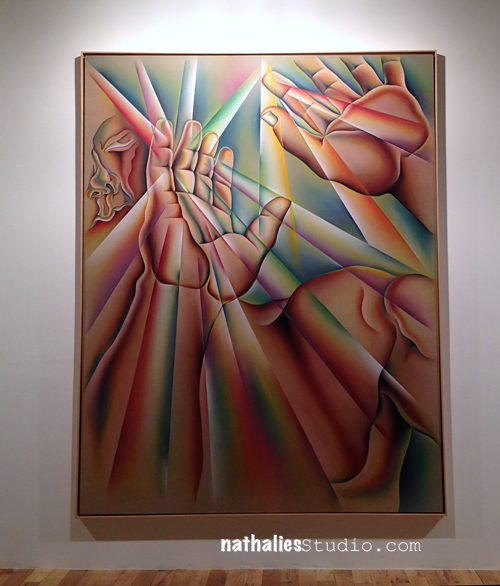 We passed the Richard Meir Model Museum, which I would love to see one time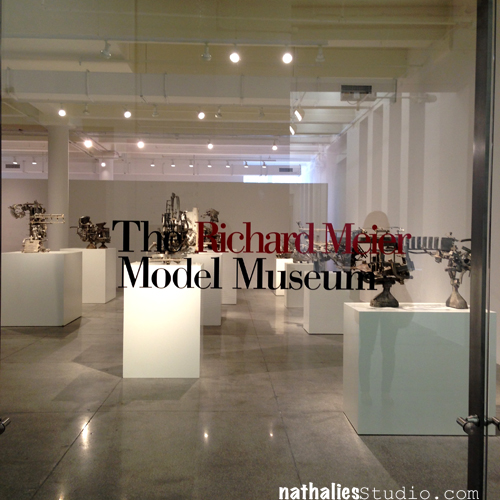 Took a look inside Gary Lichtenstein's Screen Printing Studio ( I wanna work there for a couple weeks and learn all about it- sigh)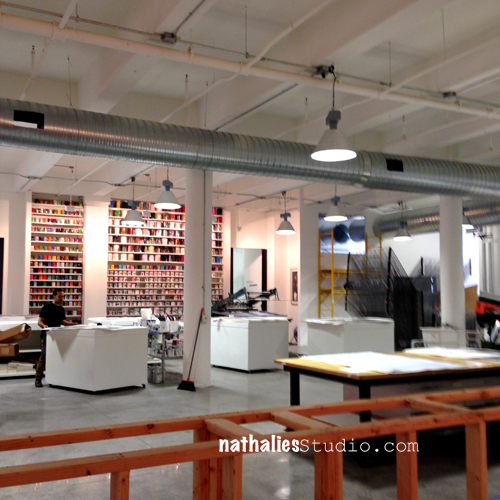 We took a walk through some of the artist studios …hello …you and I have something in common ;)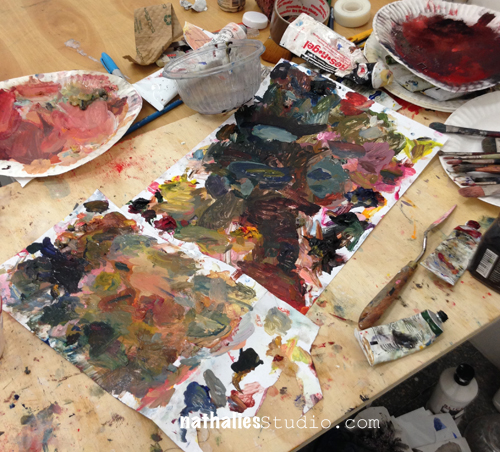 And then we walked over in the rain to the Glass Building with the exhibition
ALL THE BEST ARTISTS ARE MY FRIENDS Part I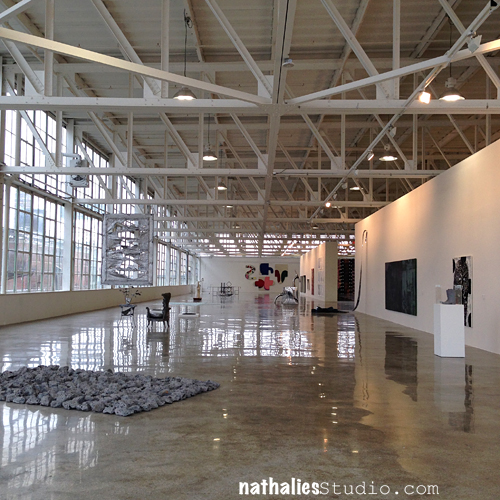 Besides the stunning artwork – that building is just impressive – the light, the construction – and then you start taking in all the art work – again we had the whole space to ourselves – just the three of us…and the work of an unbelievable array of artists featured
Here are a few of my faves: This is by Serban Ionescu – Dow Isolation Town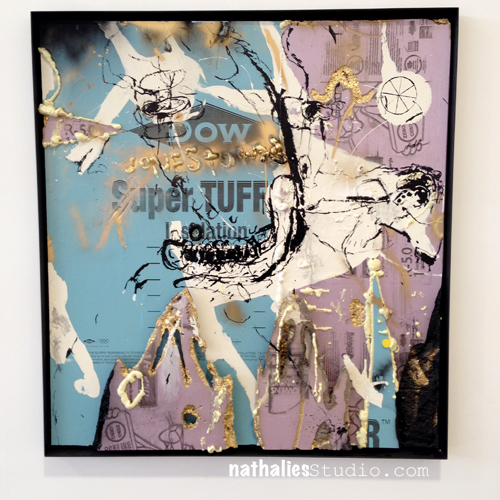 Ai Weiwei with Colored Vases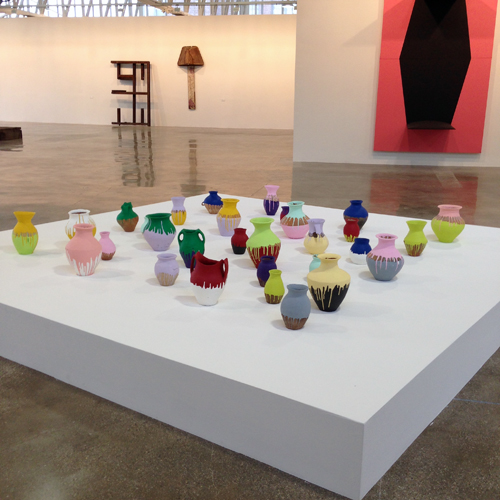 Jay Battle – The Execution of History –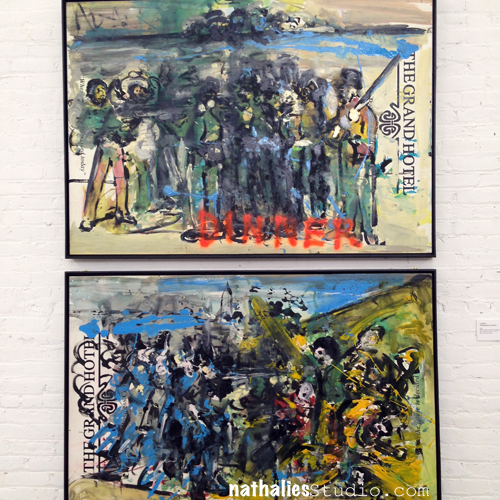 and last but not least I show you this by Will Kurtz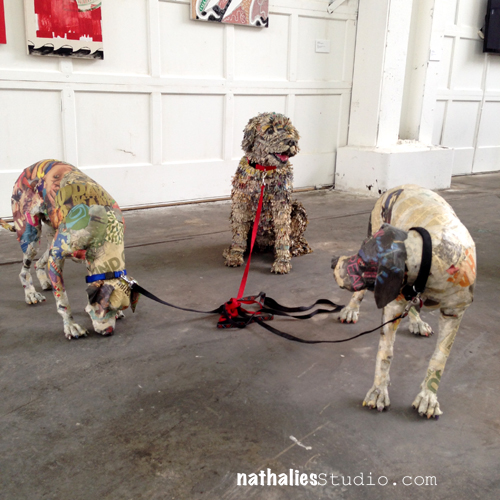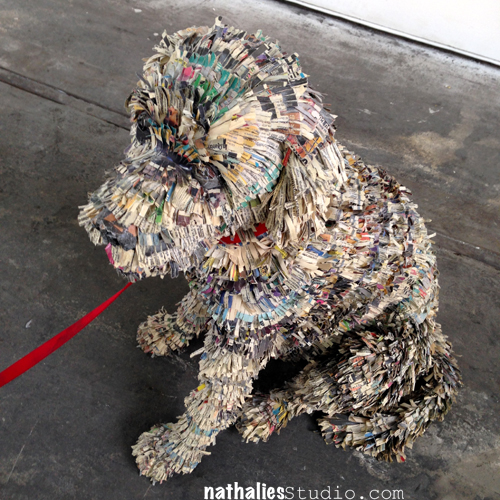 There is so much more to see – so if you are in the area- go and take in the whole experience. If you are in NYC – it is super easy to get to Mana – and it is well worth it. Am I kinda proud to have this in my hood? – you bet I am – this is cool! You are surrounded by stunning artwork, you get the real deal with the breathtaking building and curation and …no admission…yes you heard right – ZERO…and you get a free tour -so …And btw…guess who is more than excited about the news that in her hood a  Street Art and Graffiti Museum will be opened by Mana too? Yep…yours truly.
And how to get to Mana from NYC? Check out this video ..and if you happen to go…shoot me a message – maybe I will join you and even have a nice coffee with you…because I cannot wait to go again – inspiration right in my hood! And if you do not wanna go…well your loss! ;)
Thank you Elena, for this great afternoon and a great tour – you are such an inspiration !
Nat