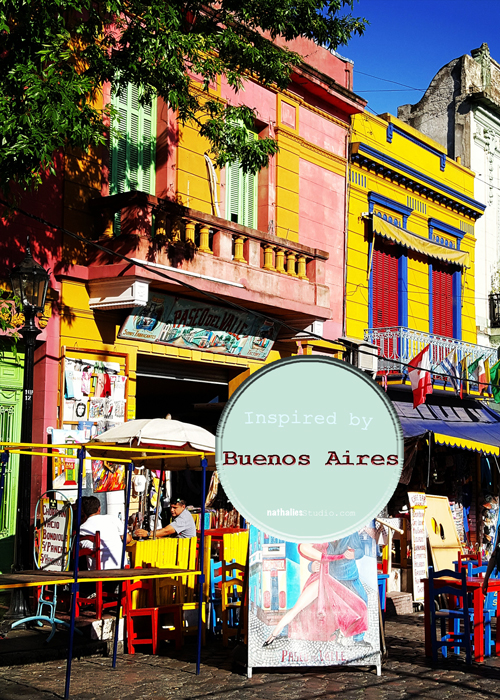 About a week ago I came back from a wonderful trip to Buenos Aires, Argentina. My husband had to work there and decided to take me with him for a short holiday over Thanksgiving. He is the best!!!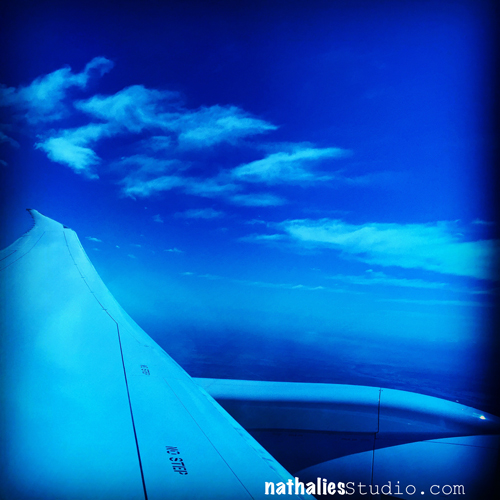 The flight itself was long – with a change in Houston we traveled almost 24 hours – but on the plus side – there is only  a two hour difference to the East Coast at this time of the year, so the jet lag wasn't as bad as going to Europe. I fell instantly in Love with the City!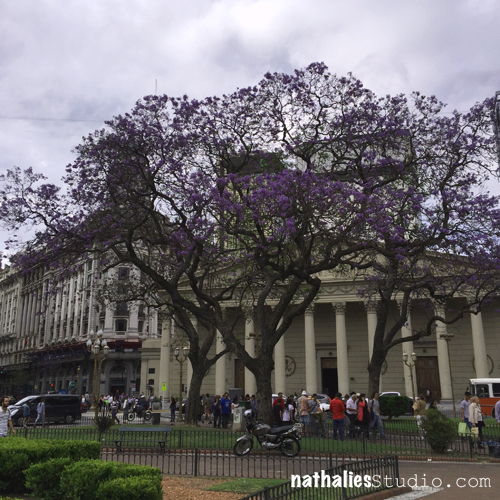 Right now it is summer in Argentina – and the city is not only amazingly green …it is also purple as this tree, which I just learned from my friend Jane, is called Jacaranda Tree. And the one day it rained, the purple reflected on the streets ….did I say magical yet?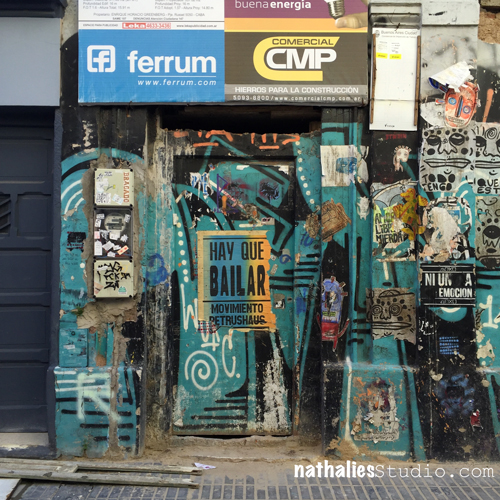 I think "shabby chic" was the word I used most often while describing what I saw :) The city is full of beautiful but also decayed buildings and a huge amount of street art – which I will dedicate a whole extra blog post to (oh yeah- you thought you would be spared of this, didn't you ? ;) )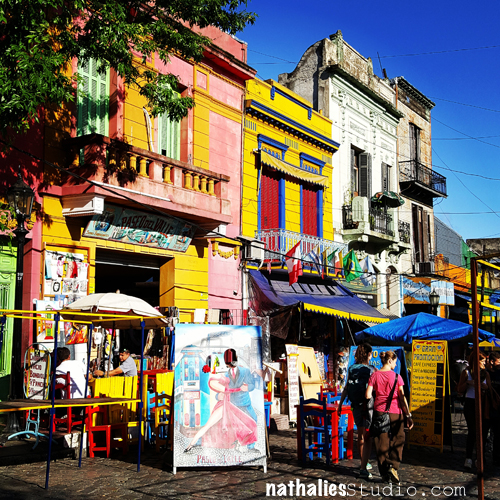 A former student of mine, Ceci and her husband Javier, were so wonderful to spent a day with us and show us around. It was so much fun! One of our stops was La Boca, a neighborhood in Buenos Aires. There are a couple of streets in the neighborhood that are well known for their colorful houses .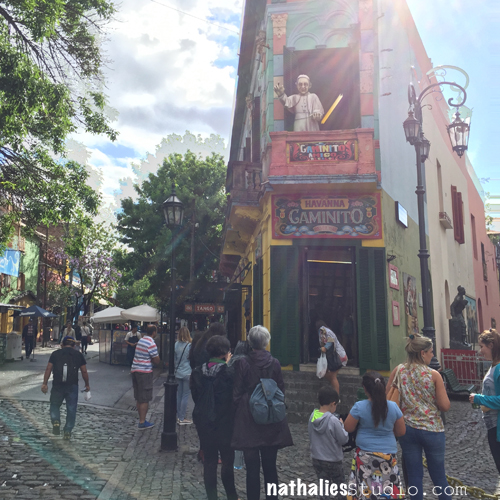 I totally enjoyed – the colors – loooveee! And of course the Argentines are very proud of their pope.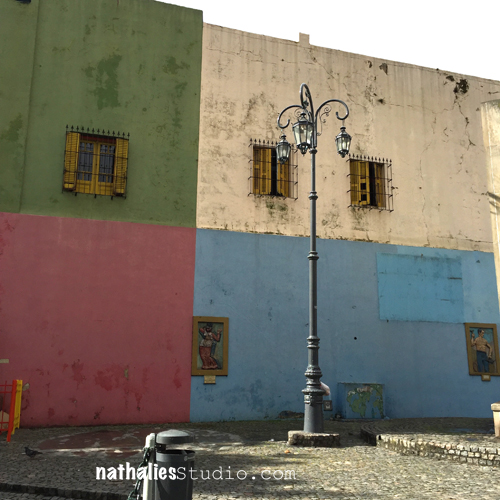 To not make this sound too romantic …this neighborhood is a very poor neighborhood and while there a two streets that are very touristy – which are the streets you should stick to on foot, it is pretty obvious that the colors and materials are not necessarily used as an artistic choice but rather to beautify what they have.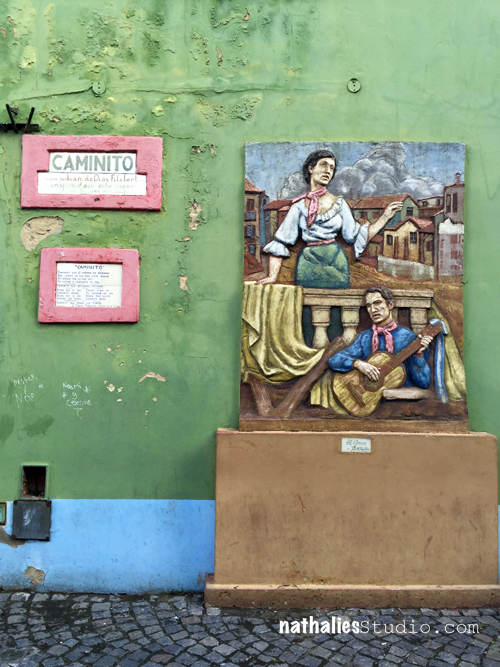 Nonetheless my heart rate went a bit up upon those sights and I was craving a sketchbook!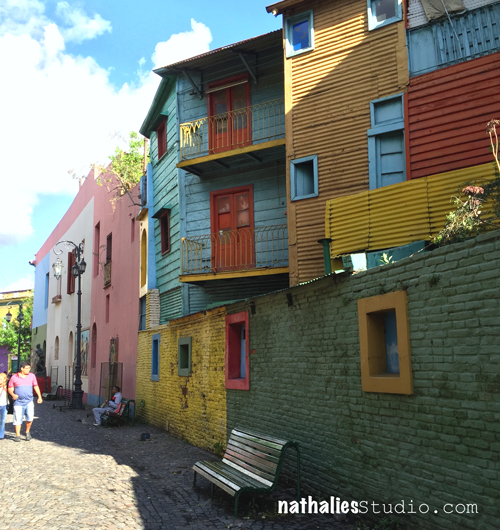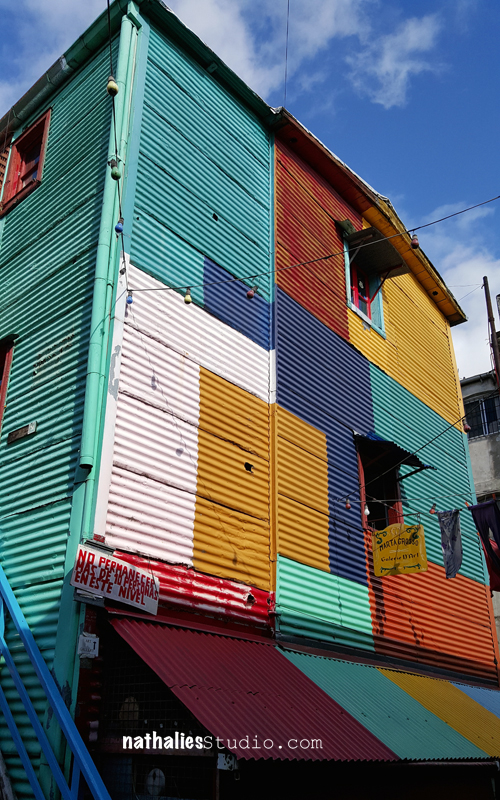 "Republica" La Boca is also very famous for it's soccer team – to name only one famous player coming out of there: Diego Maradona.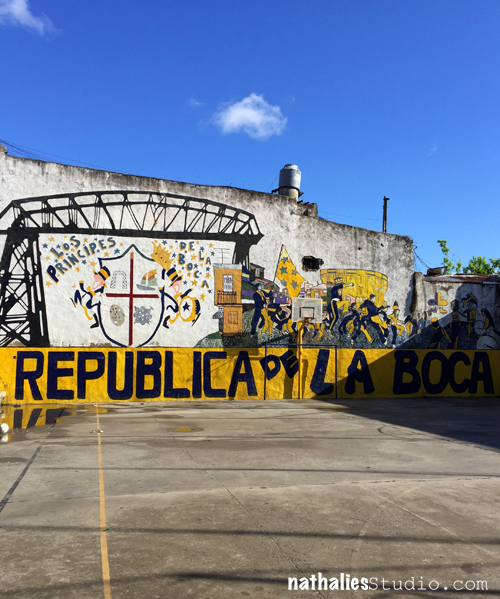 Javier is a fan of the rivaling team …so he wasn't very comfortable in the area- LOL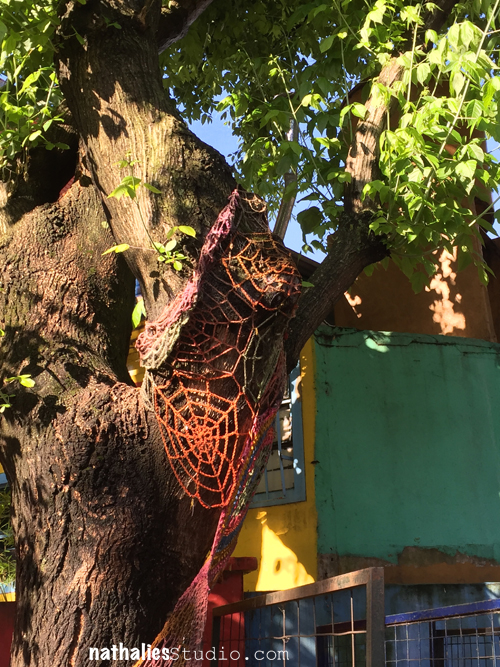 And of course what would be Argentina without Tango music and dance? Every time we took a cab with an older taxista, he had Tango playing …LOVE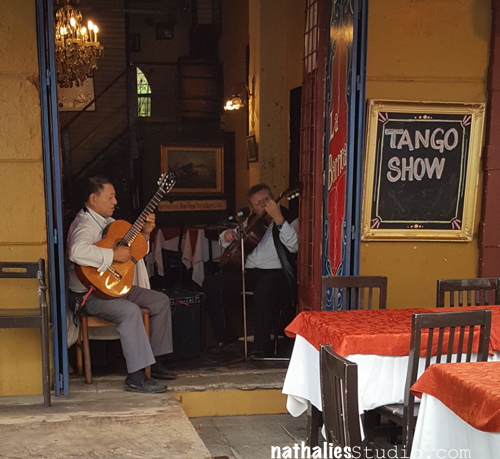 And here are Ceci and Javier! Thank you two so much for a wonderful day! You are amazing and I am happy for our friendship!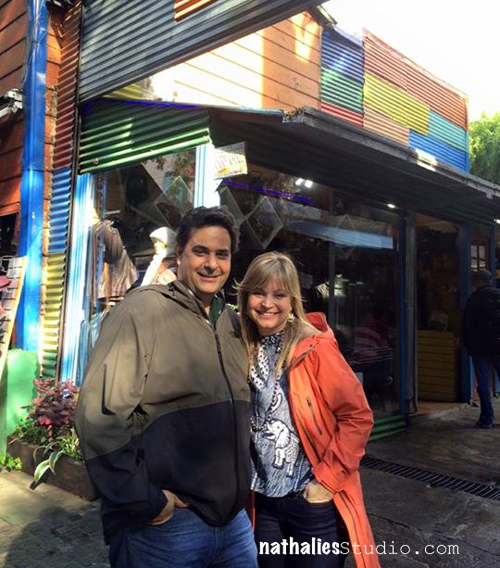 I loved those floral paintings called Fileteado that you could spot on signs, or walls or busses all over the city.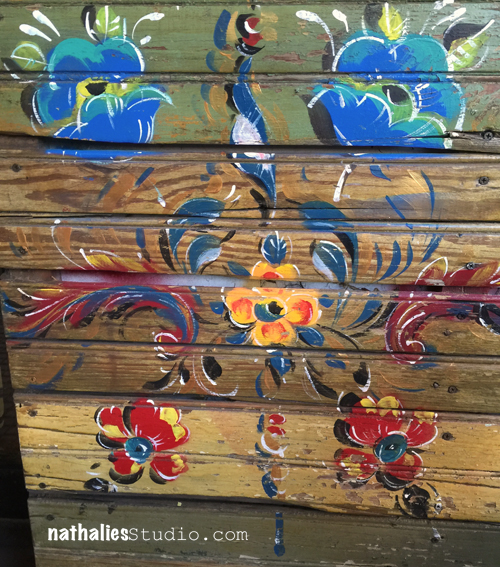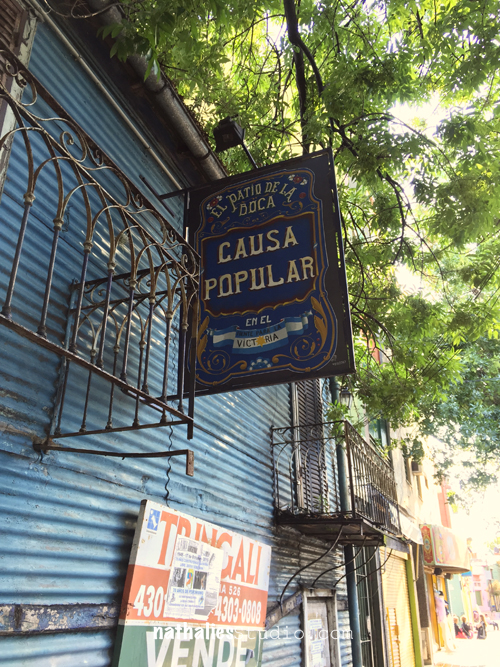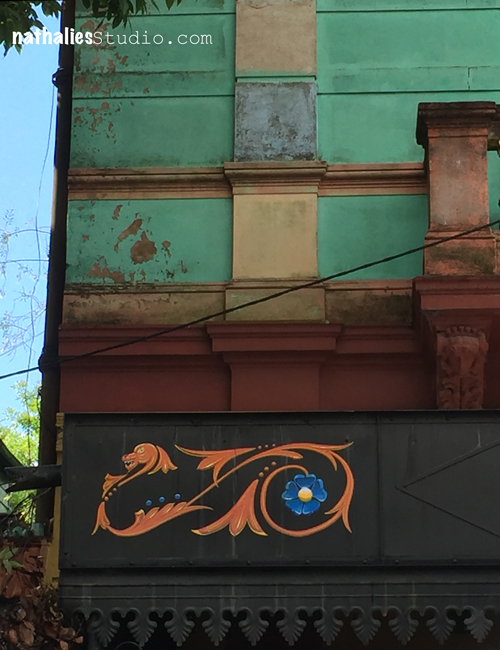 Now ….may I ask all vegetarians to skip this picture? This country is definitely a heaven for the Steak lover. As my husband puts it after a very popular German book "Meat is my vegetable" . I enjoyed it a lot, but I am also on a meat diet since back :)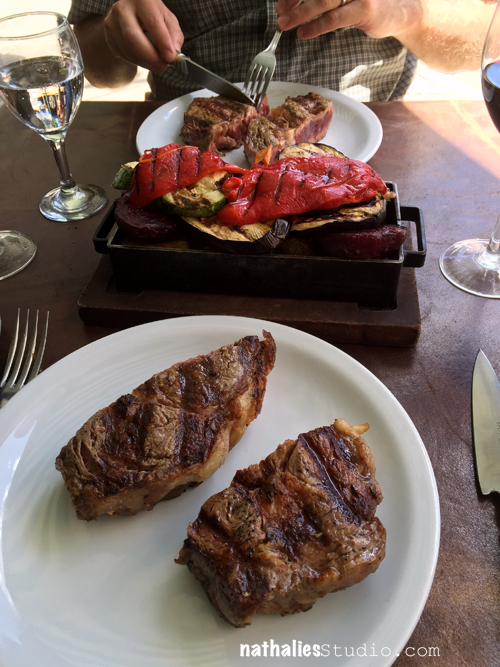 On Thursday we spent a couple hours downtown. This is the famous Casa Rosada, well …the back of it, which is most famous outside of Argentina, I guess, because of Eva Peron.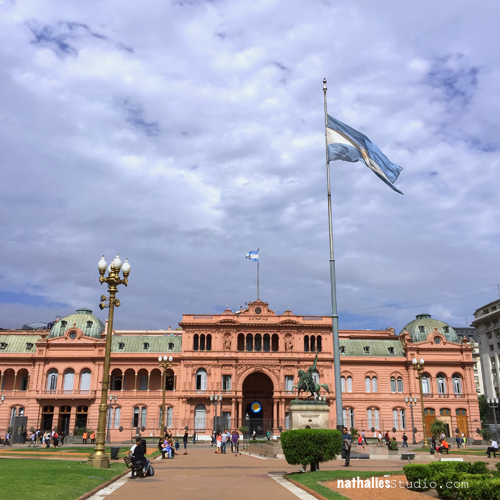 We went to the Plaza de Mayo at around 3.30 pm , not being aware that every Thursday  around that time the Mothers and Grandmothers of the Disappeared march there. During the dictatorship in the 70s an estimate of 30,000 activists, students and journalists were "made to disappear" by the regime and the mothers of those children started marching in silent protest with the pictures of their children in front of the Casa Rosada every Thursday. I had just recently read and watched a documentary by the New York Times about the Grandmothers of the Plaza de Mayo and I was very very touched by this, it is very emotional. I recommend to watch it, but be aware it might make you cry as well!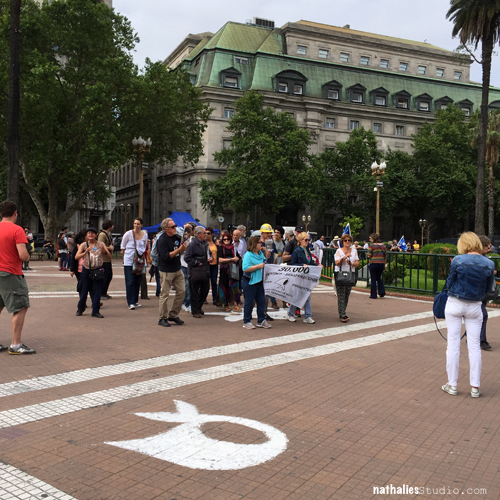 And even though this picture is a bit dark …can you count the lines of cars? I counted 13 lines while trying to get over the street before the light turned red – no island in the middle – just saying – and this is just in one direction. So believe me, when I say the streets in Buenos Aires are wide …although this one was by far the widest, I have seen :)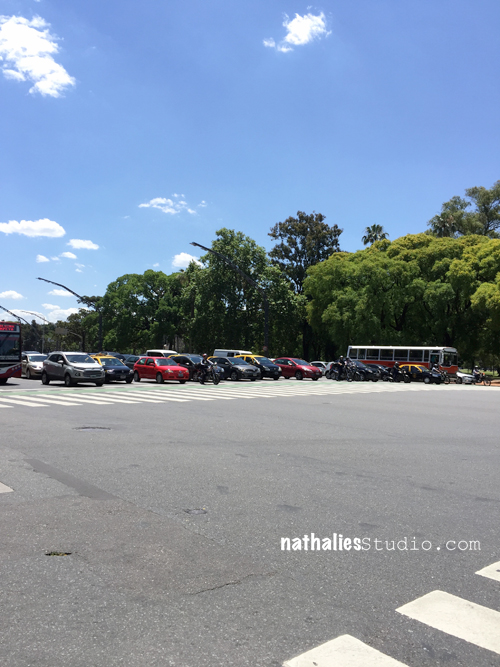 And how about Thanksgiving? We spent Thanksgiving with loads of friends from the States and from Argentina and managed to create a decent ….kind of ….Thanksgiving dinner for our argentine friends …instead of Turkey we had 3 pre-roasted chicken, the stuffing had a little south-american twist, mashed potatoes and pumpkin pies (yeah for pie filling cans ;) ) as well as cornbread. There was a lot of singing , guitar playing and eating …and as you see even a little sign for everyone to add their thankful thoughts too. A Thanksgiving that I won't forget- it was amazing!!!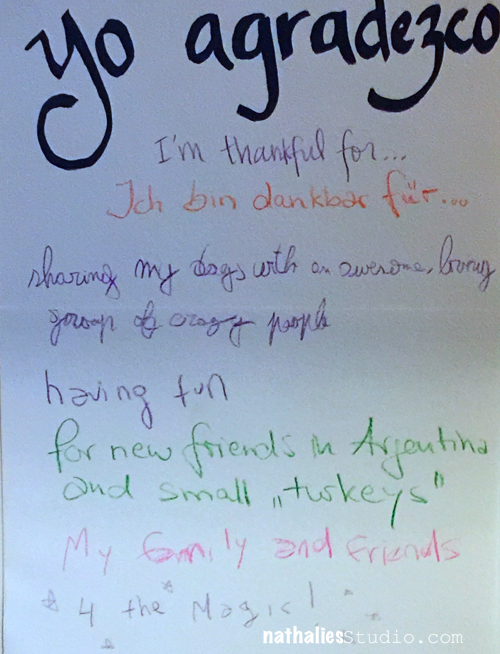 There is more coming …but I think you need a little break :) Have a gorgeous day my friends – hope the pictures did inspire you a little bit!