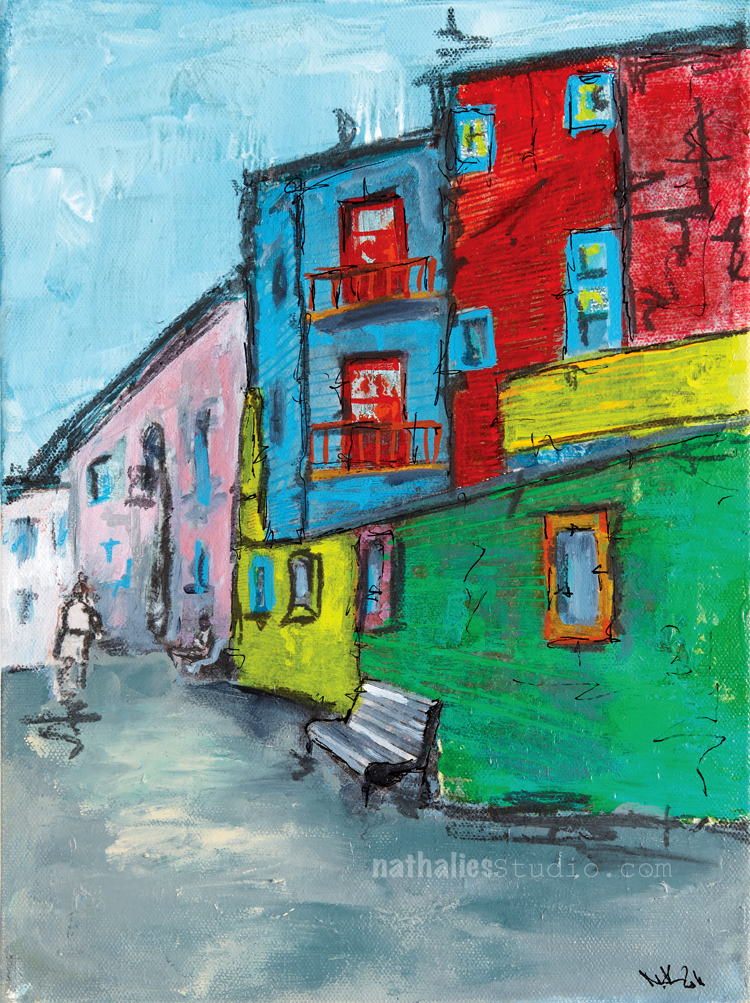 This painting which is also part of my book Artful Adventures in Mixed Media was inspired by the neighborhood of La Boca in Buenos Aires, Argentina. The instant I saw all those colorful houses, I knew I had to paint them some day.
This painting is 9″x12″ and I used acrylic paint, acrylic ink, marker, charcoal, and  collage elements on canvas.
I loved Argentina, it was such an inspiring trip – I would love to go back some day and discover a bit more of this huge country.
Wishing you a wonderful and colorful day!